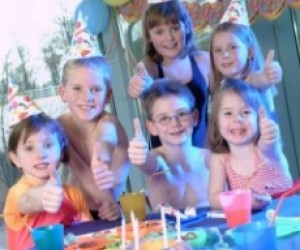 Introducing the Mommy Poppins LA Birthday Party Guide
There's no topping that feeling after you've thrown a fabulous kids' party, entertaining every friend in a two mile radius and blissing out the birthday child. And that's just the problem: there's no topping it. The moment Mom achieves a memorable birthday party, the bar gets set a little higher for next year. To help alleviate that birthday party stress, Mommy Poppins offers the LA Kids Birthday Party Guide - an ever-growing resource of places to party indoors, places to party outdoors, and professionals to help make any location a smash hit.
Like our kids, the party guide is a work in progress; we'll keep collecting more lists, sniffing out more venues, hunting down more entertainers, and adding more party ideas regularly, so check back often. Or - to put it another way - we want you to have a very happy birthday with many happy returns!