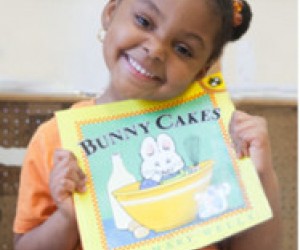 Fun & Free Things to Do with LA Kids this Weekend: Dan Zanes, Read for the Record, and So Long Petersen, Oct 18 - 19
Someone file a name change because Philadelphia is about to become the city of Motherly love. That's right, Mommy Poppins is setting up shop in the town William Penn founded. I'm looking forward to cheesesteaks and soft pretzels and runs up the steps of the Art Museum. But that crack in the Liberty Bell? We had nothing to do with it, nothing, you hear? (We were being careful!)

Of course, the real excitement is in our little hometown (which is, for the record, bigger than Philadelphia, not that we're bragging). This weekend we can explore the communities that make LA great, with the Found: LA Festival of Neighborhoods, the Sherman Oaks Street Fair, Taste of Soul LA, the Mar Vista Community Fall Festival; Fall/Harvest/Pumpkin/Halloween festivals at Underwood Farms, the Original Farmers Market, Kidspace, Descanso Gardens, Calabasas, the LA Zoo, Shadow Hills Equestrian Center, and the Cabrillo Marine Aquarium - to name a few.

The Read for the Record fun starts this weekend, with high octane readers like Josh Duhamel and kid-favorite locations like Lakeshore Learning. LeVar Burton boldly goes where no one has gone before...scratch that, where a lot of people have gone (the Santa Monica Library), but dudes, he's Geordi, Kunta Kinte, and the Reading Rainbow guy! If you're looking for a theatrical experience, we've got a mouse with no tail, a hungry caterpillar (so hungry it'll take him two days to eat through the Southland), a tree-planting man, a princess with a pea and a newly clad emperor, and a silent Joan of Arc (with choral accompaniment).
And Dan Zanes, pretty much our all-time favorite kids' performer, makes a rare LA appearance for two shows at the Wallis. Catch that train, Philadelphia!

Keep reading for our favorite picks for the weekend...
ALL WEEKEND

Boo at the LA Zoo - Griffith Park
It's not just the kiddos who are trick-or-treating; zoo creatures stomp and chomp their way through their pumpkin treats at the Los Angeles Zoo. Other fun includes trick-or-treating, Halloween photo ops, spooky crafts, kids' karaoke, and up-close encounters with creepy, crawly animals.

Kidspace Pumpkin Festival - Pasadena
Kidspace gives a nod to Easter this Halloween, sending kids scrambling throughout the museum in search of Halloween eggs and mini pumpkins.

Fall Festival - Fairfax
It's a farm fair smack in the middle of the city! Head on over to the Farmers' Market for a petting zoo, carnival games, pony rides, a pumpkin patch, and a strolling scarecrow.

Descanso Gardens Harvest Festival - La Canada-Flintridge
The beautiful Descanso Gardens provides a backdrop to this fall festival, with costume contests, a hay maze, and a pumpkin carving demonstration.

Underwood Family Farms' 17th Annual Fall Harvest Festival - Moorpark
Get out your bullwhip! The Wild West meets Halloween as the Underwood Family Farms Harvest Festival continues.

Manxmouse - Costa Mesa
Manxmouse, based on the classic children's novel by Paul Gallico, is a charming and offbeat tale full of puppets, animation, and music.

The Man Who Planted Trees - Beverly Hills
This lovely environmentally-themed theater piece (with puppets!) continues for a second week at the Wallis Annenberg Center.

Calabasas Pumpkin Festival - Calabasas
Rides and activities are included in the admission price to this festival at Juan Bautista de Anza Park, featuring music, carnival games, crafts, rides, a pumpkin patch, a car show, and nature shows.

SHRC Fall Festival - Shadow Hills
Shadow Hills Equestrian Center's Haunted Pumpkin Patch fundraiser features haunted houses, face painting, carnival games, a mechanical bull, pumpkin decorating, a straw Halloween maze, a petting zoo, and pony rides - plus a Halloween bouncer and slide.

Circus Vargas presents Magikaria Extreme! - San Pedro
The Circus is in town! Circus Vargas brings its thrilling, family-friendly show to Ports O'Call in San Pedro.

The Very Hungry Caterpillar and Other Eric Carle Favorites - Malibu
On Saturday, the hungry caterpillar eats his way through the Smothers Theatre at Pepperdine University. But he is still hungry, so on Sunday he eats through the Carpenter Performing Arts Center (Long Beach).

SATURDAY OCTOBER 18

Disney Store Halloween Dress Rehearsal Party - Multiple Locations
Kids can work the kinks out of their costumes and get in the Halloween spirit at the Disney Store's Halloween Dress Rehearsal party.

Kinetic Sculpture Race - Ventura
Part mechanical, part artistic, 100% creative, these people-powered vehicles are ingenious and just plain fun to watch.

Mar Vista Community Fall Festival - Mar Vista
This free festival has a theme of "Neighborhood Living" and features community entertainment, arts & crafts, inflatable bouncers, and kids' activities.

Halloween Costume Swap - Santa Monica
Trade in last year's costume at this community swap through the Santa Monica Public Library (Fairview Branch).

TSFY The Organ: Stops, Keys, Pedals, and Pipes - Downtown
The inaugural Toyota Symphony for Youth concert of the season celebrates the 10th birthday of the Walt Disney Concert Hall's majestic organ, nicknamed the French fries.

Taste of Soul LA - Los Angeles
The largest street fair in LA offers food, entertainment, and fun along Crenshaw Blvd.

Nothin' But Sand Beach Cleanup - Pacific Palisades
Clean up, clean up, everybody do your share... (at Will Rogers State Beach.)

Santa Monica Symphony - Santa Monica
The premiere concert of the Santa Monica Symphony's 70th season features works by von Weber, Haydn, Saint-Saens, and Respighi.

Stories & Songs with Hillary George - West LA
Super children's librarian Ms. Hillary presents interactive stories, puppets, and songs on her ukulele.

Homer's The Odyssey Festival - Westchester
This Festival travels between 3 venues in one day; that's kind of like Odysseus's epic journey, right?

A Day of Thrills and Fun with No Limits - Santa Monica
Your day of fun at Pacific Park at the Santa Monica Pier helps kids with hearing loss.

Read for the Record Celebration at Lakeshore Learning Stores - Multiple Locations
Lakeshore Learning Store offers hourly readings of Bunny Cakes, as well as Bunny themed crafts as part of its annual celebration of Jumpstart's Read for the Record.

Read for the Record Event with Josh Duhamel - The Grove
Actor and new dad Josh Duhamel helps kids Read for the Record at Barnes & Noble at The Grove.

Bricktober Build - Multiple Locations
Holy Bricktober! Kids can build a mini LEGO Bat signal at Toys R Us.

Home Movie Day - Los Angeles
Enjoy the home movies of other Angelenos, or bring your own to share!

Halloween Event at The Shops at Montebello - Montebello
Radio Disney helps get the Halloween fun started at The Shops at Montebello, with pumpkn decorating and a costume contest.

Reign of Terror Haunted House - Kids' Tour - Thousand Oaks
Reign of Terror Haunted House is made not-as-scary for this kid-friendlier tour.

3D Printing - Classical Greek Vases - Sun Valley
Participants design a vase in the classic Greek style then come back next weekend to see the result via a #D printer.

LeVar Burton presents The Rhinoceros Who Swallowed a Storm - Santa Monica
Actor and Reading Rainbow host LeVar Burton presents his new book at the Santa Monica Public Library.

Halloween Movie Night - Downtown
Heritage Square Museum screens the 1953 3-D classic House of Wax, for a spooky movie night under the stars.


SUNDAY OCTOBER 19

Dan Zanes and Friends - Beverly Hills
Dan Zanes will get you up out of your seat, dancing and singing along!

Amazing Anime - Santa Monica
Teenage Sophie is turned into a 90 year old woman and must find refuge at Howl's Moving Castle.

Found LA: Festival of Neighborhoods - Multiple Locations
Explore LA's Great Streets with tours of Venice Blvd, Pacoima's "Mural Mile," Westwood Village, and Pueblo de Los Angeles, just to name a few.

Depot Day - Griffith Park
Depot Days is Travel Town's annual celebration and open house. The day is filled with special exhibits and activities.

Final Day Open - Mid-Wilshire
It's "til we meet again," not "good-bye." The Petersen closes for a year for renovations, but not before this final day, with a last Cruise-in, a double-feature movie, and activties for children and families.

Sherman Oaks Street Fair - Sherman Oaks
The "Biggest Block Party in LA" runs along Ventura Boulevard. The fun includes interactive exhibits, games, live music, a pet expo, and a fashion show.

Autumn Sea Fair - San Pedro
The annual celebration of the sea at the Cabrillo Marine Aquarium includes live music, children's carnival games, marine-related exhibits, arts & crafts, films, and a sand sculpture contest.

Three Tales by Hans Christian Andersen - Topanga
Creative Playground presents a mash-up of three Hans Christian Andersen stories: The Swineherd, The Princess and the Pea, and The Emperor's New Clothes.

Jambo - Santa Monica
Jambo takes families on a musical journey to the roots of American music, at McCabe's Guitar Shop's biweekly kids' concert.

826LA@Hammer: If I Were a Pumpkin King or a Vampire Queen - Westwood
Kids can write the laws, draw the maps, and determine the demographics of their very own sovereign Halloween-themed country, at the Hammer Museum.

LA Preschool Fair - West LA
The LA Preschool Fair brings together preschool directors and teachers from more than 40 LA-area preschools, to help you find the right match for your kids.

Zimmer Sunday Family Programs - Mid-Wilshire
Kids can imagine and invent all sorts of silly, really cool, useful and non-useful, but still really awesome creations at the Zimmer.

The Passion of Joan of Arc with Live Accompaniment - Downtown
the 1928 silent film The Passion of Joan of Arc screens with live accompaniment by the LA Master Chorale at Walt Disney Concert Hall.

And as always, there are many more activities listed on our daily events calendar. Of course, we really recommend subscribing to our newsletter to stay on top of all the fun - especially at this time of year. Whatever you choose to do this weekend, we hope you have a spectacular time!