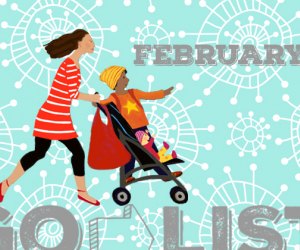 February GoList: The Best Things to Do With Long Island Kids
Pity little February. If ever a month were deserving of an identity crisis, it would be the shortest month on our calendar. The holidays have passed, spring is at least a month away, and your kids are almost guaranteed to get ill.
There's no denying it: Even at 28 days, February is the most tedious month of our 12. And every four years we even add a day just to make the monotony linger.
The good news is 2019 is not a leap year. But before we fast-forward into March, let's think about all February does offer Long Islanders.
February isn't ideal. But we at Mommy Poppins recognize there's still plenty to enjoy in these four weeks. You just have to look a bit more closely.
For example, Lunar New Year brings cultural celebrations to Garden City, East Rockaway, Stony Brook, and Port Washington. And Sag Harbor's annual winter celebration delivers a fitting exclamation point to a short but fun-filled month.
Of course, our Winter Fun Guide offers plenty of inspiration for Long Island families coping with February cabin fever. And our Long Island Events Calendar offers exciting family options as they develop throughout the month.
In the meantime, why not sign up for our FREE newsletters to get posts like this delivered to your inbox? There's so much to do in February, you just might need them.
Love Monster Puppets — Garden City
Friday. February 1-Friday, February 8 (not including February 3-4)
February is the month of Valentines. Visit the Long Island Children's Museum from February 1 to 8 for a creative head start on the holiday. Afterward, stick around to view LICM's new traveling exhibit Sonic Senation.
Groundhog Day Celebration — Holtsville
Saturday, February 2
Will he or won't he see his shadow? It's anyone's guess. But kids can celebrate with Long Island prognosticator extraordinaire Holtsville Hall at the Holtsville Ecology Site.
RELATED: The best sports centers and fun zones for LI kids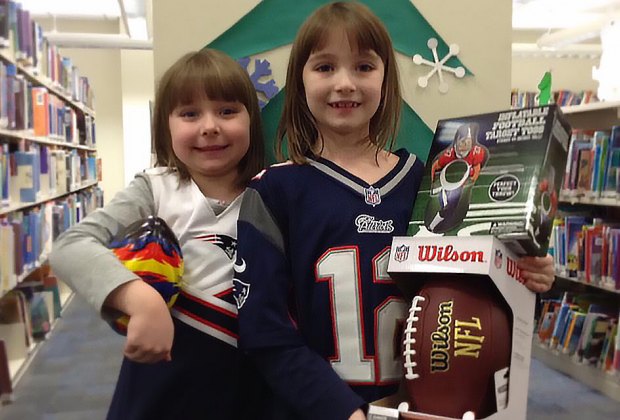 Kick off Super Bowl weekend with football-themed activities for kids at the Emma S.Clark Library. Photo courtesy of the library
Super Bowl Saturday — Setauket
Saturday, February 2
Sunday's big game matches the Los Angeles Rams and New England Patriots. On Saturday, enjoy a host of football-related activities for kids at the Emma Clark Library.
Lunar New Year — Setauket
Saturday, February 2
Celebrate the Year of the Pig with an Asian cultural celebration at the Ward Melville Heritage Organization. Enjoy kung fu, taiko drums, a dance group, and more.
RELATED: Winter Fun List: 50 great things to do indoors with kids on LI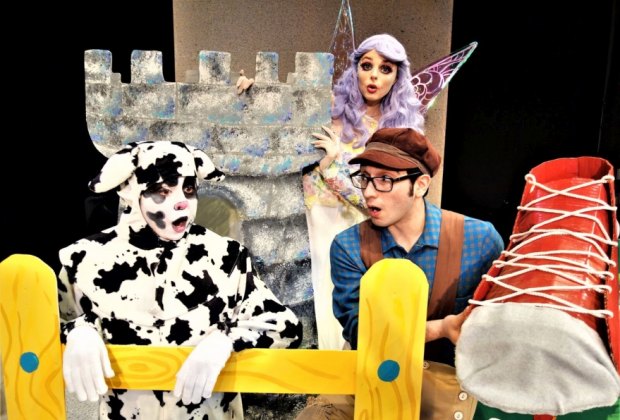 The classic tale of Jack and the Beanstalk comes to Theatre Three in February. Photo courtesy of the theatre
Children's Theater — Port Jefferson, Smithtown
Beginning Saturday and continuing throughout the month
Kids can thrill to the time-honored Jack and the Beanstalk at Theatre Three on Saturday. Or unlock the mysteries of Aladdin Jr. at the Smithtown Center for the Performing Arts.
Historic House Tour — Setauket
Sunday, February 3
Step back in time on a docent-led educational tour of the famous buildings of Connetquot River State Park Preserve.
Lunar New Year on Ice — Port Washington
Tuesday, February 5-Tuesday, February 19
Stop by Port Washington Skating Center and celebrate the Year of the Pig. Pick up a free Lunar New Year necklace and wear it on the ice.
Be Mine Ball — Garden City
Saturday, February 9
Rock your best red at the Long Island Children's Museum's annual Valentine's Day ball for families. Dress up in red, enjoy face painting, craft making, and more.
Disney's The Lion King Jr. — Patchogue
Saturday, February 9
Disney's classic tale of the "circle of life" comes alive on the Patchogue Theatre stage. Performances at 11am and 3pm.
New York Tennis Expo — Uniondale
Saturday, February 9
Got a budding Serena in the family? Or do you just want to introduce your kids to tennis? Either way, come down to Nassau Coliseum for a day of interactive fun. Also enjoy bounce houses, face painting, and carnival games. FREE
Valentine's Day Events — Patchogue
Sunday, February 10
The Sunday before the holiday is an ideal time to show your loved ones how loved they are. Enjoy Valentine's Day events in East Rockaway, Great Neck, Port Washington, and Wantagh
Black History Celebration — Westbury
Saturday, February 16
Celebrate Black History Month with cultural dance and storytelling, choir singing, and more at Winthrop Hall of the Church of the Advent.
School Break Winter Camps — Islandwide
Monday, February 18-Friday, February 22
If you are not planning to escape Long Island's cold, check out our camp guide, linked above, for the best in midwinter possibilities.Options include Garvies Point Museum, the Long Island Aquarium and Vanderbilt Museum.
RELATED: The best indoor ice skating rinks for kids on LI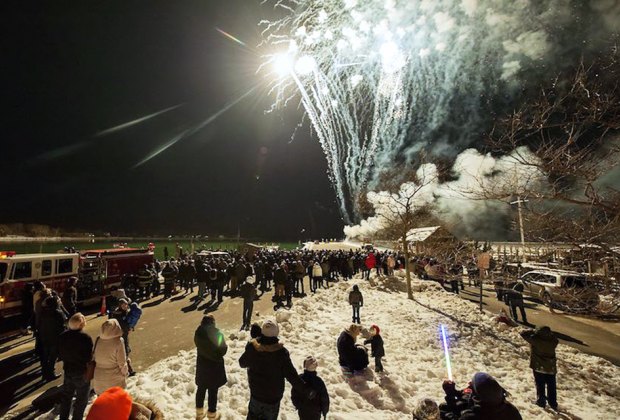 The family-friendly festivities of HarborFrost end with a fireworks display over Sag Harbor. Photo courtesy of the Sag Harbor Chamber of Commerce
HarborFrost — Sag Harbor
Saturday, February 23
The East End village pays its annual tribute to winter. Enjoy ice sculptures, street theater, fire dancers, and evening fireworks.
Maple Sugaring Demonstration — Setauket
Saturday, February 23
Gather sap, interact with the animals, and see how trees are tapped at this working farm. Did we mention the homemade pancakes and syrup?
RELATED: Great winter getaways for LI families with kids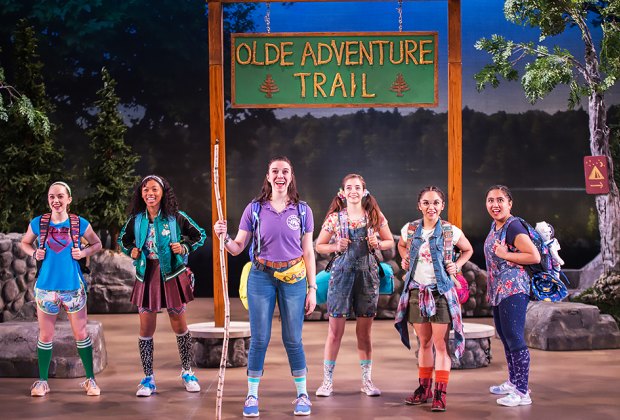 It's a once-in-a-lifetime opportunity to see your favorite American Girl dolls come alive at The Paramount. Photo courtesy of the production
American Girl Live — Huntington
Thursday, February 28
Sure, it's a school night, but it's also a once-in-a-lifetime opportunity to see your favorite American Girl dolls come to life at The Paramount. This premiere production promises original music and bold tales of bravery and friendship.