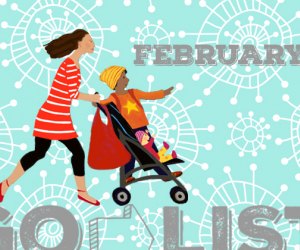 February GoList: The Best Things to Do With Long Island Kids
February doesn't get enough credit. Sure, it's a short month and a little (a lot!) on the chilly side, but there's so much to celebrate. February is one big party, especially this year, when we get an extra day to enjoy.
Start the month off by celebrating the Lunar New Year with Chinese cultural celebrations in Stony Brook, and Port Washington, and Locust Valley. And then quickly find out from Holtsville Hal, Long Island's favorite Groundhog, whether or not to expect an early spring. And don't forget to root for your favorite team on Superbowl Sunday!
Mid-month, we'll celebrate those we care for on Valentine's Day, followed by a week off from school that kids will really love. It's never too early, or too late, to sign them up for enriching President's Week Break classes and camps.
And before things thaw out for good, celebrate the final days of winter at Sag Harbor's annual winter celebration or the inaugural Port Jefferson Village Ice Festival.
For more inspiration to combat those winter blues, visit our Winter Fun Guide. And don't forget that our Long Island Events Calendar offers exciting family options as they develop throughout the month.
In the meantime, why not sign up for our FREE newsletters to get posts like this delivered to your inbox? There's so much to do in February, you just might need them.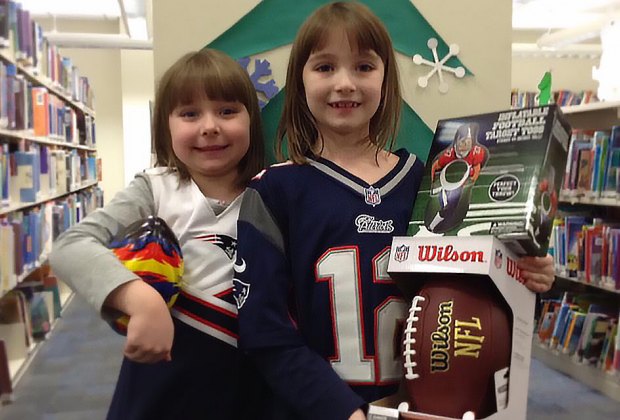 Kick off Super Bowl weekend with football-themed activities for kids at the Emma S.Clark Library. Photo courtesy of the library
Saturday, February 1
Sunday's big game matches the San Francisco 49ers and the Kansas City Chiefs. On Saturday, enjoy a host of football-related activities for kids at the Emma Clark Library.
Sunday, February 2
Will he or won't he see his shadow? It's anyone's guess. But kids can celebrate with Long Island prognosticator extraordinaire Holtsville Hall at the Holtsville Ecology Site.
RELATED: The best sports centers and fun zones for LI kids
Sunday, February 2
Celebrate the Year of the Rat with an Asian cultural celebration at the Ward Melville Heritage Organization. Enjoy kung fu, taiko drums, a dance group, and more.
4. Children's Theater — Bellmore, East Islip, Northport
Theatrical productions of The Little Mermaid, Cinderella, and Frozen Jr. are bound to delight your little prince or princess.

The Long Island Children's Museum celebrates Valentine's Day wtih a ball. Photo courtesy of LICM

5. Be Mine Ball — Garden City
Saturday, February 8
Rock your best red at the Long Island Children's Museum's annual Valentine's Day ball for families. Dress up in red, enjoy face painting, craft making, and more.
Saturday, February 8 – Sunday, February 9, 2020
Make history at the inaugural Port Jefferson Village Ice Festival. Enjoy marshmallow roasting, horse and carriage rides, ice-skating and ice-carving demonstrations demonstration, and live music. Costumed Frozen characters will also be making the rounds to meet and greet their biggest fans. Rain Date: Feb. 22-23.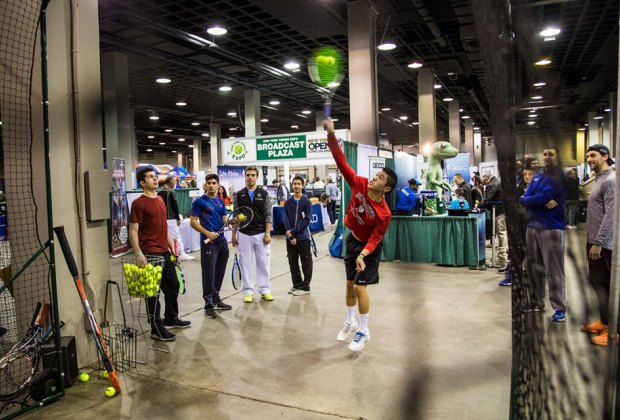 The New York Tennis Expo is a grand slam of fun for the whole family. Photo courtesy of the New York Open
Sunday, February 9
Got a budding Serena in the family? Or do you just want to introduce your kids to tennis? Either way, come down to Nassau Coliseum for a day of interactive fun. Also enjoy bounce houses, face painting, and carnival games. FREE
Sunday, February 9
Celebrate Valentine's Day with some new furry friends at the Sweet Briar Nature Center, take photos and make crafts to take home.
Monday, February 17 – Friday, February 21
If you are not planning to escape Long Island's cold, check out our camp guide, linked above, for the best in midwinter possibilities. Options include Garvies Point Museum, the Long Island Aquarium, and Vanderbilt Museum.
RELATED: The best indoor ice skating rinks for kids on LI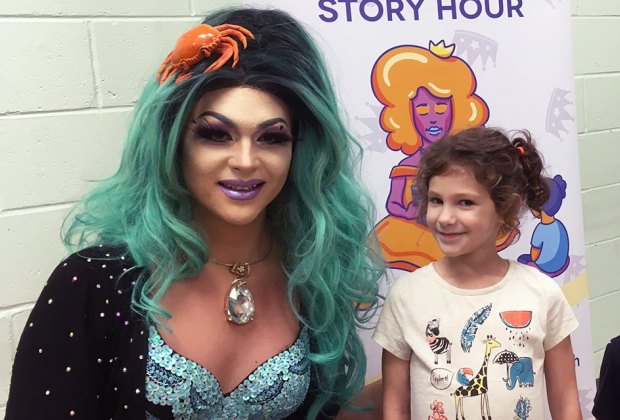 Listen to a story at Drag Queen Story Hour at CMEE. Photo courtesy of CMEE
Saturday, February 15
Join Bella Noche at the Children's Museum of the East End as she shares stories of love and kindness and engages the kids in songs, crafts, and more.
Thursday, February 20
Kids 5 and up will enjoy this superhero-themed painting class. Note that this is a drop-off event, so enjoy some downtime while the kids express their artistic side.
Sundays through February, 23
Help your little human find inner peace at this meditation class geared toward kids. Meant for kids 6-12, children will learn meditation techniques to help them deal with stress and conflict and foster their ability to appreciate others.
Saturday, February 29
Kids will explore the laws of physics, and learn how motion, force, and gravity propel their favorite amusement park rides.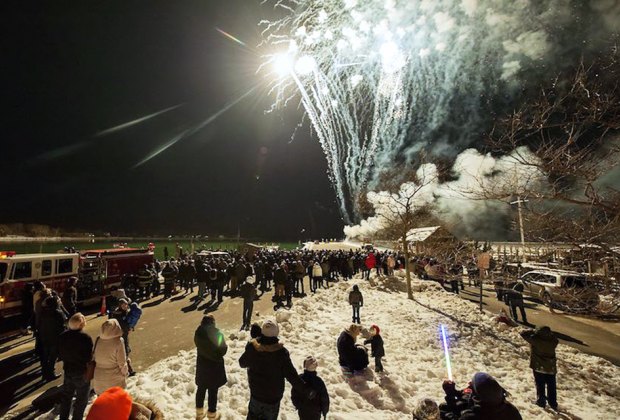 The family-friendly festivities of HarborFrost end with a fireworks display over Sag Harbor. Photo courtesy of the Sag Harbor Chamber of Commerce
Saturday, February 29
The East End village pays its annual tribute to winter. Enjoy ice sculptures, street theater, fire dancers, and evening fireworks.