Best Ice Cream Parlors in the New Haven Area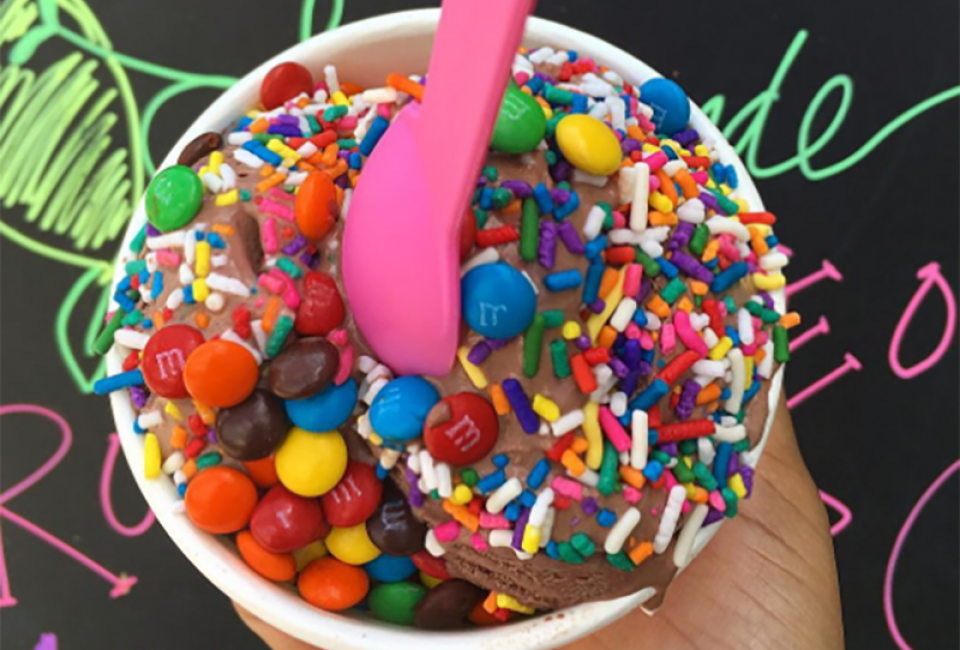 6/24/17
- By
Yazmin
There is something so fun and nostalgic about walking into a local ice cream shop and smelling the sweet aroma of freshly baked waffle cones while deciding what flavor you'll have. This summer, try having an ice cream challenge and find your favorite flavor at each of these ice cream parlors in New Haven County. If you're feeling extra adventurous, venture into New London County or Fairfield County to check out their favorite local ice cream shops.
Ashley's Ice Cream - Several locations
Ashley's has been serving delicious ice cream for 32 years. They have won "Best Ice Cream" in New Haven Advocate Reader's Poll for 27 years in a row. There are additional locations in Branford, Guilford, Hamden, and Madison. Try their unique flavors: Nutella Chip, Coffee with Oreo, and GrapeNut. There are five locations in the New Haven area.
280 York Street, New Haven, 203-776-7744
2100 Dixwell Avenue, Hamden Plaza, Hamden, 203-287-7566
1016 Main Street, Branford, 203-481-5558
942 Boston Post Road, Guilford, 203-458-3040
724 Boston Post Road, Madison, 203-245-1113
The Big Dipper Ice Cream Factory - Prospect
A town favorite for more than 25 years and two generations, The Big Dipper specializes in home-style ice cream made fresh on the premises.They have an extensive list of flavors, ice cream pies, and cakes. They also sell wholesale to businesses and organizations sponsoring events. Try their Toasted Almond ice cream!
91 Waterbury Road, Prospect, 203-758-3200
Rich Farm Ice Cream - Oxford
Rich Farm was voted "Best Ice Cream in Connecticut for 2010" by Connecticut Magazine. They serve 30 different flavors of ice cream made fresh daily such as Butter Pecan, Caramel Swirl, and German Chocolate Brownie. They also serve a selection of Italian ice, soft serve, waffle cones, and Greek frozen yogurt.
691 Oxford Road (Rte 67), Oxford, 203-881-1040
Scoopy Doo's - Milford
Located in downtown Milford, this local ice cream shop carries over 80 different flavors of ice cream, gelato, sorbet, sherbet, and frozen yogurt. They also offer soft serve ice cream and tofutti. For nut allergic customers, Scooby Doo's goes the extra mile and separates their nut flavors from regular flavors.

37 Helwig Street, Milford, CT 06460 203-882-8009
Sweet Claude's Ice Cream - Cheshire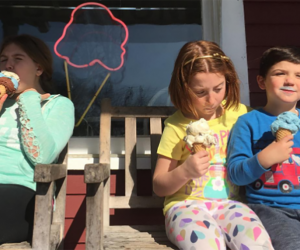 Image coutesy of jennabean15 via Instagram
A family-owned and operated ice cream parlor for more than 23 years, Sweet Claude's is an area favorite. They take pride in making all of their own ice cream, frozen yogurt, ices, tofutti, sorbet, and hot fudge. Adult flavor ice cream (don't forget your ID), ice cream cake, and ice cream pie are also available. Cash only. Go to their Facebook page to see amazing pictures of their delicious ice cream.

828 South Main Street, Cheshire, 203-272-4237
Walnut Beach Creamery - Milford
Located one block from the beach, Walnut Beach Creamery has been around since 2007. They make each batch of ice cream by hand with a single batch freezer. They have a list of seasonal flavors along with classics and sugar-free ice cream varieties. They specialize in special events including birthday parties, weddings, and graduation parties.

17 Broadway #19, Milford, 203-878-7738
Wentworth Homemade Ice Cream - Hamden
Creamy homemade ice cream is what keeps people coming back to Wentworth summer after summer. Dozens of flavors include pistachio. coconut mounds, coffee-Oreo, and K-9 Crunch (for dogs!). Enjoy your frozen treat outside on the benches or gazebo. Located only minutes from Hamden's Sleeping Giant State Park. Closed Sundays.
3697 Whitney Avenue, Hamden, 203-281-7229
Libby's Cookies - North Haven
As the name denotes, this amazing place doesn't just sell ice cream, but, the ice cream and Italian gelato are out of this world! Family owned and operated since 1922. This is the sister store to the original Libby's Italian Pastry Shop on Wooster Street.
323 Washington Avenue, North Haven, 203-234-2530
Bill's Carousel Ice Cream and Soft Serve - New Haven
Bill's is a little drive up ice cream business located in New Haven. They have 24 soft serve flavors to choose from and a little eat out area for enjoy your treats.
1185 Whalley Avenue, New Haven, 203-891-7302
Arethusa Dairy Ice Cream - New Haven
This ice cream comes from Arethusa Dairy and Farm in amazing flavors like Old Fashioned Vanilla, Old Fashioned Strawberry, and Old Fashioned Sweet Cream Chocolate. Get your favorite flavor in a huge waffle cone. You can also grab some of their milk, yogurt and cheese on site.
1020 Chapel Street, New Haven, 203-390-5114

Originally published 7/24/13.
Cover Image courtesy of food.and.nature via Instagram
Sign up for the Mommy Poppins Newsletter today!