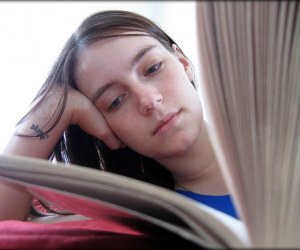 10 Westchester Summer Camps for Kids Who Hate Day Camp
Not all kids are meant for long games of Gaga and Pickle, daily swim lessons and vats of bug juice. While summer day camp is paradise for many children, others are far from fans and not at all shy about letting you know this.
Despite these strong feelings, you may still need a camp—or at least an activity— that will fill their days. In honor of these families, we've rounded up 10 summer camp ideas for kids who aren't a good fit for traditional day camp.
Consult our Summer Camp Guide and sign up for our newsletters for more ideas on how to spend your summer.
Sailing Camp
Westchester is home to no fewer than five sailing camps, all of which accept kids even if they aren't members of the hosting club. Programs run as short as four days or as long as eight weeks, and classes are available for every skill level—even racing! There are both full- and half-day programs available, some with extended day options.
Arts Camp
Think beyond popsicle sticks and friendship bracelets with these full- and half-day arts programs. Kids can try their hands at everything from cartooning, painting and filmmaking, to photography, mosaics, metalsmithing and more.
STEM/STEAM Camps
Whether your little scientists are interested in Minecraft modding, 3D printing or virtual reality, those who love all things science and tech can have a creative—and, yes, educational—summer. If you're concerned about too much screen time and want to involve some fresh air, many of the full-day programs also incorporate games and time outside.
Chess Camps
Let kids spend their summer advancing and competing in their favorite game. While some summer camps offer chess as one option among many activities, there are summer camps in Westchester dedicated solely to this game of strategy and skill. Options are available for beginners to experts, with instruction and competition incorporated into the day.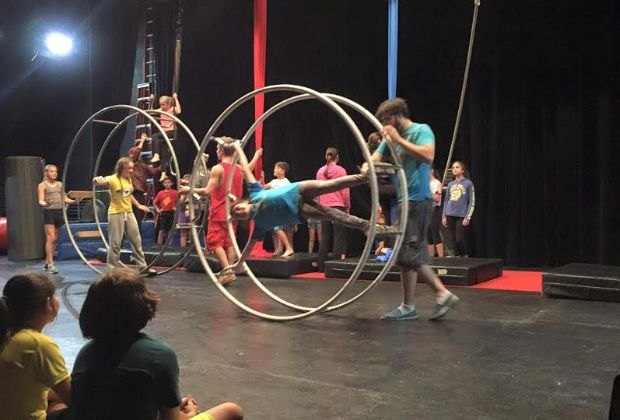 Fulfill the dream of running away and joining the circus at Westchester Circus Arts Center. Image courtesy of the venue.
Circus Camp
Kids as young as 5 can enroll in a summer camp at the Westchester Circuit Arts Center. Campers will experience lessons in juggling, trapeze, stilt walking, acrobatics and other aerial arts. A variety of sessions is offered, from one-day trials to a full six-week-long program.
Writing Camps
Whether they're budding novelists, poets or screenwriters, kids who love all things literary can spend their days scribbling in notebooks—or typing on Chromebooks—at one of the creative writing programs in our area. High school students can take part in an intensive series offered at Sarah Lawrence College, while younger scribes can take part in half- or full-day programs through Writopia Lab.
Rock Camp
Westchester is home to several fantastic music schools that will help kids develop their inner rockers and punks. Programs focus on a range of musical interests, including songwriting, singing, recording and, of course, instrument lessons. Full- and half-day sessions are available, and programs are offered for kids as young as 3.

Theater Camp
If your child cowers in softball but shines on the stage, consider trying one of the several acting and dance summer camps in Westchester. The Play Group Theatre offers sessions that range from one to six weeks, including a week spent just on improv. Kids as young as 4 can enroll in the Little Theatre program. Children enrolled at the Broadway Training Center, meanwhile, can enroll in a series of workshops that are held all summer long.
Animal Camp
The SPCA of Westchester, a no-kill animal shelter in Briarcliff Manor, holds week-long half-day summer camps for animal lovers. Kids ages 6 through 12 will bake dog biscuits, help their furry friends find homes, and learn all about animal care and sheltering.
Cooking Camp
Mini cooking camps are offered at Sur La Table in The Westchester and Ridge Hill, as well as through the Young Chef's Academy in New City in Rockland County. (Hey, if homemade corn and bacon soufflé can't get you to cross the bridge, nothing will.) Kids can learn the finer points of creating in the kitchen—as well as have a blast getting creative with cupcake decorating.
Top image credit: Bryan Brenneman via Flickr