Black Friday Sales in NYC: Best Deals & the Scoop on Small Business Saturday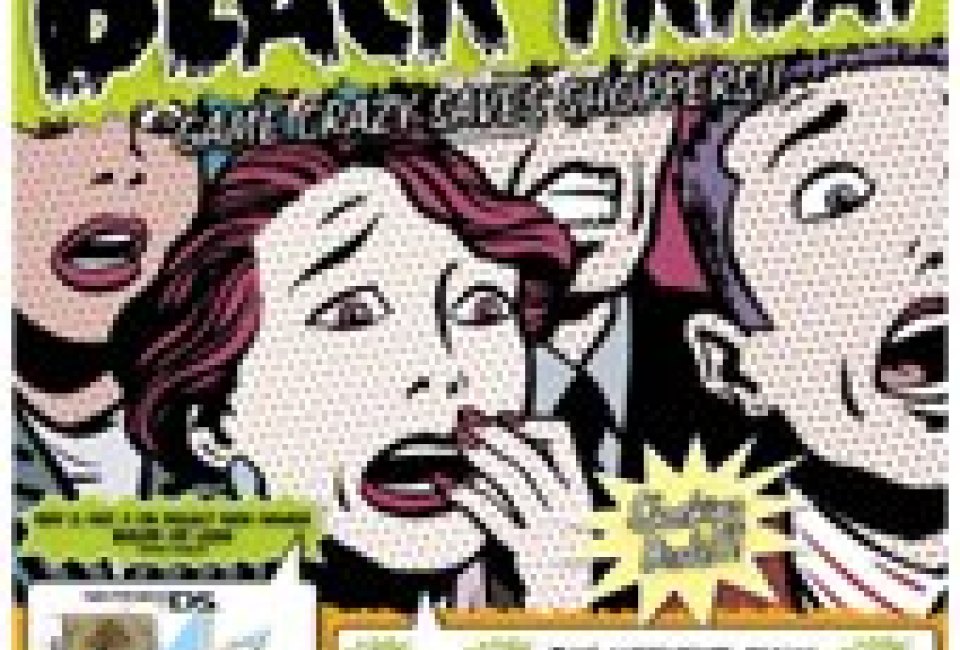 11/23/14
- By
Alina Adams
Last year, the big Black Friday news was that many stores were actually opening on Thursday. For 2014, that trend continues with select stores opening earlier than ever on Thanksgiving Day—Old Navy is throwing down the record-breaking gauntlet of 4pm, and many other chains are following suit with 5 and 6pm doorbusters. (At this rate, people will be having Thanksgiving turkey breakfasts.)

More shopping hours probably means even more shoppers. So as always, you should be prepared to stand on long lines and dash through crowded throngs of fellow bargain hunters while wielding your shopping cart like a weapon. For those who love low prices (and honestly, who doesn't?), Black Friday (or should we rename it Thrifty Thursday?) is almost as exciting as Thanksgiving itself.

We've got the scoop on where, when and how to make the most of Black Friday sales (whenever they start) in New York City, as well as details on another shopping event that's much dearer to our buying local hearts: Small Business Saturday.
Black Friday Shopping Tips
Don't wait on line with the hordes in the wee hours to score great deals. Many retailers start their sales on Thanksgiving or run them all weekend long, so you can find bargains on Thursday evening or early on Saturday and Sunday instead of having to camp out in the middle of the night. We do want to note that this year there's been a big push to boycott Black Thursday since many employees are being forced to work on the holiday. Deals are great but remember, you don't necessarily need to shop on Thanksgiving to save money.

Focus your efforts on major retailers and electronics stores. Although we always want to encourage our readers to shop locally, the fact is that small boutiques are less likely to have blowout sales.

Try to shop alone. You'll have an easier time navigating the crowds and lines. So leave everyone at home—kids, spouse, out-of-town visitors, all of 'em.

While we've included hours when we can, individual stores' schedules may vary, so it's a good idea to check with the specific retailers you want to hit before heading out. This year Toys "R" US will open at 5pm on Thanksgiving, with Target, Macy's, Walmart and Best Buy following an hour later at 6pm. Walmart is also offering a one-hour guarantee on all sale items between 6 and 7, even if stores run out of stock. Meanwhile, Best Buy is handing out deal tickets two hours before opening with no rain checks.

There's even a website dedicated to the biggest shopping day of the year, TheBlackFriday.com, where you can get updates on store hours and preview some of the available deals.
Black Friday Deals Worth Checking Out
Amazon's Black Friday Deals Week is already in full swing at the e-commerce site. Big ticket items include HDTVs, laptops, watches and cameras. However, these change frequently (there's even a Missed Deals section to taunt you), so Amazon recommends signing up for its daily deal email to stay on top of everything.

Toys "R" Us is opening most of its locations at 5pm on Thanksgiving and going straight through to 11pm on Black Friday. (This does not include the Times Square store, which has strange hours over the holiday: 10am to 3pm on Thursday, and then it's closed until 5pm on Friday.) Rewards "'R" Us members can beat the crowds by enjoying deals starting on Sunday, November 23, while supplies last. All customers, however, can sign up to receive updates about exclusive Black Friday promotions and other holiday deals, or check out everything available on the toy giant's website.

Macy's opens at 6pm on Thanksgiving. Expect discounts and rebates galore in all departments, including clothing, jewelry, beauty products, bed, bath and kitchen. You can get a preview of all of the deals on the website.

Target is opening earlier than ever before on Thanksgiving at 6pm. Shop in person or look for special prices (an Xbox One 500GB Console Bundle for $329.99; a Samsung 40-inch HDTV for $327.99) online. Again, you can take a peek at the bargains on the website and also sign up for Cyber Week email deals.

Best Buy opens at 6pm on Thanksgiving. Deals include a Panasonic 50-inch HDTV for $199.99 and an iPad Air 2 for $399.99. The chain's Black Friday ad is also online.

Walmart rolls out deals on toys, home goods and apparel at 6pm on Thanksgiving with a one-hour in-stock guarantee on some of the season's hottest items. Highlights include $15 for Let's Rock Elmo and $218 for a 50-inch LED TV (down from last year's price of $288). You can preview the ad on the website.

Old Navy is racing to beat everyone to the punch with an unprecedented 4pm (!) opening on Thursday with a flat 50% off everything in its stores. Plus, the first 100 customers to walk through the doors of every North American location will be automatically entered to win $1 million as part of the chain's second annual Overnight Millionaire Sweepstakes (at which point, who needs Black Friday sales?). The brand is also treating a thousand customers to $200 shopping sprees.

Staples opens at 6pm on Thanksgiving and closes at 10pm before reopening at 6am on Friday. But coupon codes are already available for purchases leading up to Black Friday through Cyber Monday.

Finally, the Queens Center in Elmhurst begins its Thanksgiving Night/Black Friday Sales on Tuesday, November 25. Check out the mall's list of deals from stores like Sephora, Godiva, Aerosoles, The Body Shop and more, which are all good through December 1.
The Scoop on Small Business Saturday
While Black Friday is a decades-old tradition, Small Business Saturday, sponsored by American Express, is only in its fifth year. On Saturday, November 29, consumers are encouraged to shop at small, independently-owned stores to help spur the local economy. Since our NYC Shopping Local Gift Guide is filled with our favorite locally owned toy stores, places to make presents and other neighborhood spots, we're particularly fond of the Small Business Saturday initiative. Like the event's Facebook page for up-to-date info or search for participating local businesses online. Unlike Black Friday, these small shops aren't necessarily offering any deep discounts. However, not only is this a wonderful way to support the businesses in your community, American Express card holders can earn $10 back on every $10 they spend, up to $30. Advance enrollment is required so be sure to visit Amex's site to read all the fine print.

For more seasonal activities, check out our Thanksgiving and Holiday Fun Guides.
This post was originally published in November 2009.