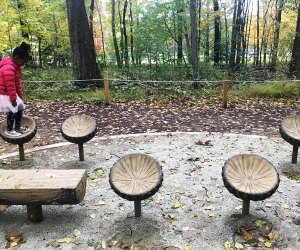 40+ Free Winter Events and Activities for NJ Kids
If your budget's in recovery mode from the holiday season, explore these 40+ ways to spend time without spending a dime this winter in New Jersey. Free winter events including storytimes, crafts, and museum happenings offer warm indoor fun. And if you're ready to brave the cold, bundle up and enjoy admission-free festivals and farm activities.
Read on for our list of the best free winter events and activities for the whole family this winter. And be sure to check out 35+ Free Events for NJ Kids in January and Events Calendar for even more great ideas.
Free Winter Fun Anytime
Free Indoor Play Spots
Keep the kids busy and warm at these play spaces without spending a penny. Disney Junior Play Zone is one of several free mall play areas, perfect for a shopping or sanity break.
Nature Centers
Learn about the great outdoors while indoors at nature centers of New Jersey. Most have outdoor hiking paths and play areas as well. If the weather cooperates, explore the sensory trail adjacent to Trailside Nature and Science Center.
Stores with Freebies
Spend time, not money, at kid-friendly stores that offer free activities. Barnes & Noble and Pottery Barn Kids hosts free storytimes throughout the week. Home Depot is home to free building workshops once a month. And if you're at the mall, wander through the Disney Store for movies, coloring and a play castle.
Unique and Free Indoor Spots in NJ
Think outside the play space and have free indoor fun at places like the Princeton University Art Museum and Duke Farms' beautiful Orchid Range.
Libraries
Don't forget your local library for no-cost fun, such as storytimes, Bingo, crafts and Museum Passes.