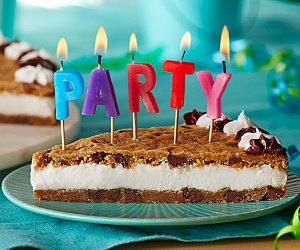 40+ Birthday Freebies: Free Meals and Special Deals for NJ Birthday Kids
We've all been caught up in birthday party hoopla, whether baking cakes and making party-themed treats or spending big bucks to rent a party place. But for those years when a low-key celebration is in order, birthday freebies are a great perk. From BOGO ice cream and pancakes to free bowling and arcade game tokens, coupons and discounts are yours for the taking when you register for kids' clubs or customer loyalty programs at New Jersey restaurants and stores.
Read on for our A-to-Z list of birthday discounts, treats, and deals. If you're planning a party, don't miss our NJ Kids' Birthday Party Guide for ideas on party spots, specialty cakes, and at-home party fun. And don't forget that many New Jersey restaurants offer free kids' meals on weekdays, birthday or not!
Birthday Freebies at Stores and More
Barnes & Noble gives members of its Kid's Club a coupon for a free cupcake on their birthday, along with a 30% off coupon for children's book or toy.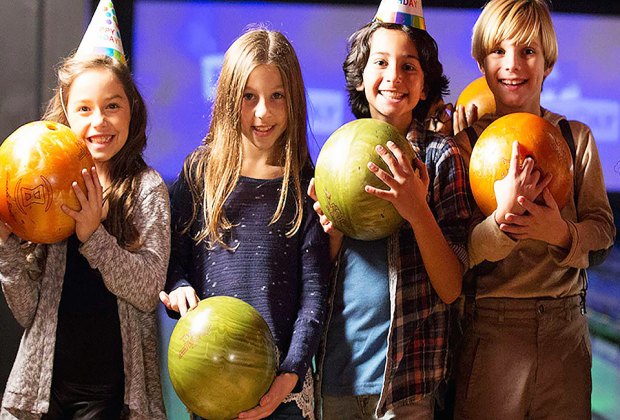 Celebrate with a free game on your kiddo's big day. Photo courtesy of Bowlero
Bowlero offers a free game on your little one's birthday when you pay for three additional games.
RELATED: Top Birthday Party Places for Preschoolers in New Jersey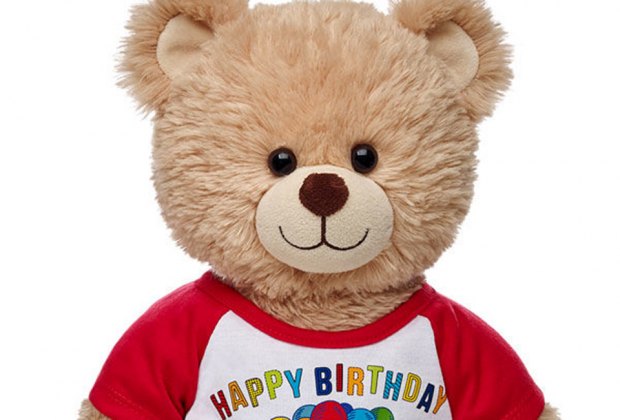 Get exclusive birthday savings at Build-a-Bear. Photo courtesy of Build-a-Bear
Build-a-Bear offers exclusive birthday savings along with special discounts and other furry favors when you sign up for the rewards club.
By registering for the Children's Place Birthday Club, you'll receive a 15% off coupon on your child's birthday.
Movie lovers can sign up for Cinemark's coupon program for a free small birthday popcorn at the multiplex locations in Hazlet, Wayne or Watchung.
Dave and Buster's helps wish your youngster a happy birthday with a free $5 game card when you join the rewards program.
Register for Disney Movie Rewards, and you'll receive credit toward a Blu-ray movie on your birthday.
DSW Rewards Members receive a $5 coupon on their special day.
Kmart's Birthday Club provides members $5 birthday bucks to use in store, when you register online.
Old Navy discounts $10 on a $50 purchase. Online registration required.
Birthday Freebies at Restaurants and Snack Spots
Applebee's offers a free dessert on your special day if you sign up in advance for its email club.
Join Arby's Extra Club to earn your little one a milkshake the week of their birthday.
For a fresh sandwich or salad, sign up for Au Bon Pain's eClub.
Sign up for Auntie Annie's Pretzel Perks and get a free pretzel on the big day.
Baskin Robbins sends coupons for a FREE 2.5 oz scoop and $3 off an ice cream cake to celebrate your special day!
Become a Bennigan's eClub member and receive a free dessert and buy-one-get-one entrée on your birthday!
Buffalo Wild Wings gives a free dessert on your birthday. Advance registration is required.
Burger King gives a kids a coupon for a free meal with the purchase of another meal for members of the BK Crown Club when you download the BK app.
California Pizza Kitchen offers birthday discounts to those enrolled in its Pizza Dough program.
RELATED: New Jersey Restaurants Where Kids Eat Free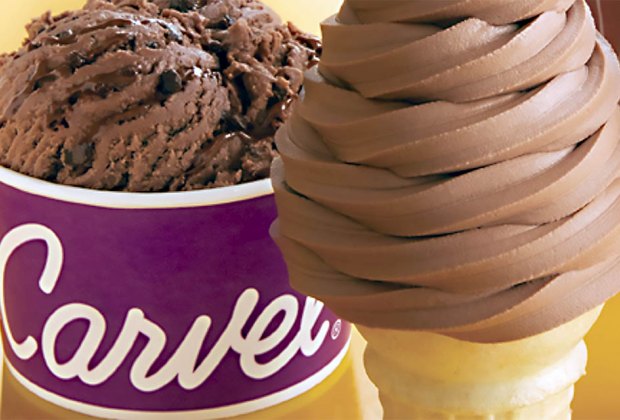 Kids can celebrate their birthday with a free soft-serve ice cream cone. Photo courtesy of Carvel
Carvel's Fudgie Fanatics will get a free small soft-serve cone on their birthday, or a discount on an ice cream cake.
Join the Charlie Brown's Steakhouse Handshake Club and receive a free gift on your birthday.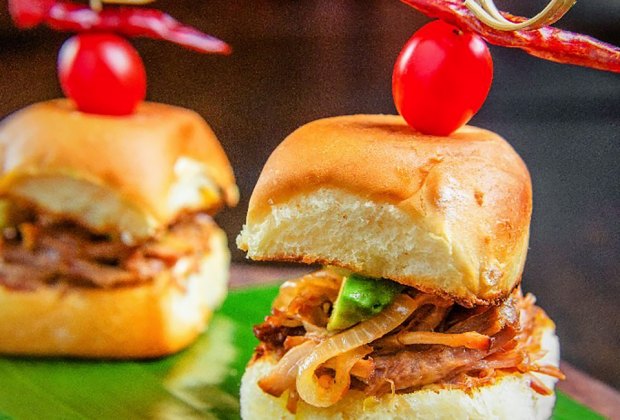 Kids get sliders or any appetizer of their choice for free on their birthday. Photo Courtesy of Chevy's
Chevy's Fresh Mex gives a free appetizer to all those celebrating a special day!
RELATED: Top Birthday Party Spots for NJ Tweens and Teens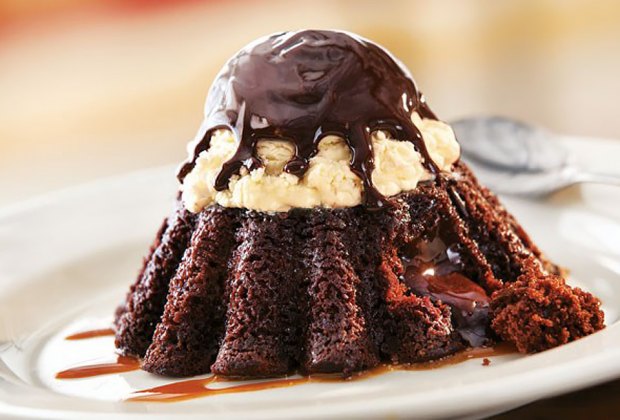 Kids can indulge in a molten brownie sundae or the dessert of their choice for free on their special day. Photo courtesy of Chili's
If you're looking for a sweet treat, stop by Chili's for a free birthday dessert when you register online.
Chuck E. Cheese presents each birthday kiddo with 20 free play tokens when you join the Eclub.
Cold Stone Creamery delivers a birthday coupon for a buy one creation, get one creation free!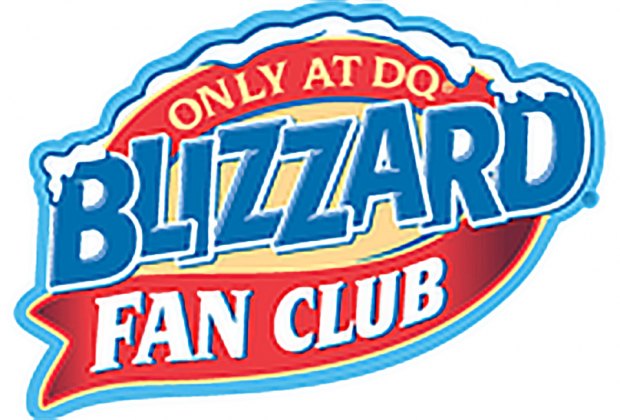 Get a free birthday blizzard at DQ. Courtesy of Dairy Queen
By joining the Dairy Queen Blizzard Club, your little sprout will enjoy a free birthday blizzard.
Start off the celebrating right! Every young'un can nosh on a free Grand Slam breakfast at Denny's when you sign up.
On your birthday, you'll receive a free Happy Endings sundae at Friendly's.
Fuddrucker's fans can dine on a free burger when you join Fudd's Club.
To satisfy a sweet tooth, join the Cookie Club and Great American Cookie will give honorees a free cookie for their big day.
RELATED: Amazing Birthday Cakes for Kids in Northern NJ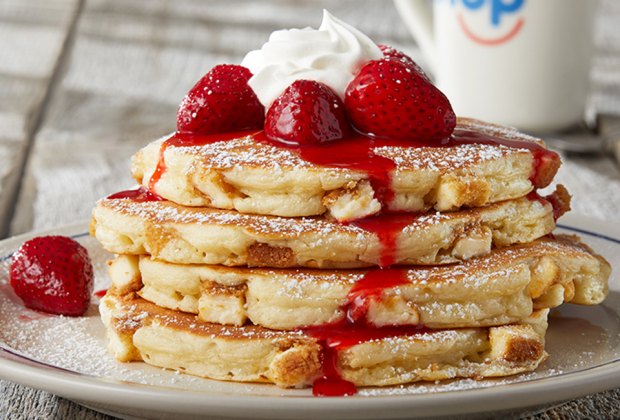 Celebrate with a Rooty Tooty Fresh n' Fruity. Photo Courtesy of IHOP
Join the pancake revolution and receive a Rooty Tooty Fresh 'N Fruity® Meal at IHOP.
Members of Jersey Mike's email club get a free birthday sub on the big day.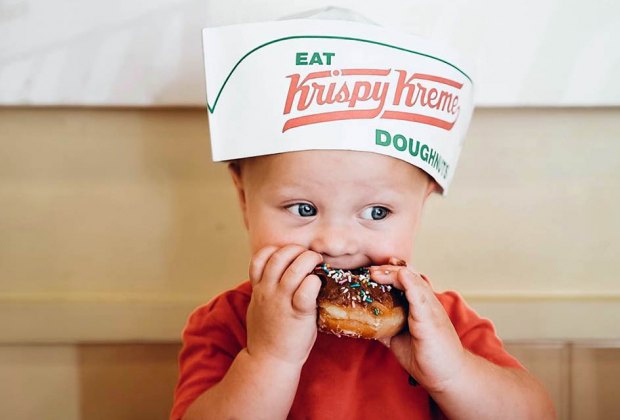 Sign up for a free birthday doughnut at Krispy Kreme!
Download the Krispy Kreme app and sign up for a free birthday doughnut.
Macaroni Grill wishes you a happy birthday with a free dessert.
Maggie Moo's/Marble Slab Creamery gives $5 off a birthday treat.
On his or her special day, your youngster can enjoy free admission to Medieval Times with a full-price purchase.
Moe's offers a fee burrito with a birthday coupon.
Choose between a free queso or brownie sundae at On the Border on your special day when you join Club Cantina.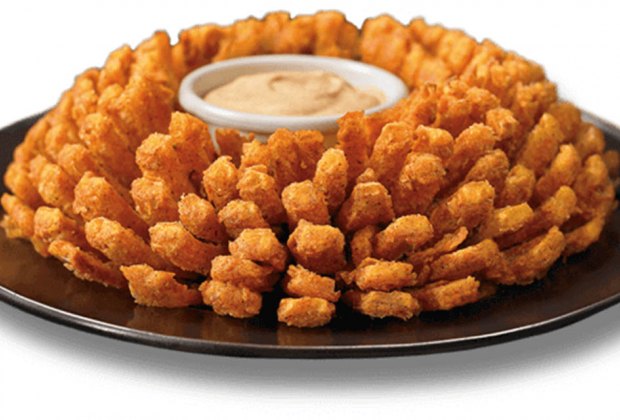 Get a free blooming onion as your birthday treat at Outback. Photo courtesy of Outback
Set up a My Outback account and enjoy a free blooming onion at Outback.
Members of My Panera get a free treat on their birthdays.
Red Robin's Royalty program allows you to pick from one of its 24 burgers during your birthday month.
Rita's Italian Ice offers a free (regular) Italian ice to all birthday kids.
Enjoy a free blondie at Ruby Tuesday on the big day.
Sonic lets little ones pick their birthday treat: a free side of tots, drink, or cream slush.
TCBY doubles the fun with a free small cup of frozen yogurt and $3 off a cake or pie for your birthday celebration.
Originally published in 2014 and updated since.