SPONSORED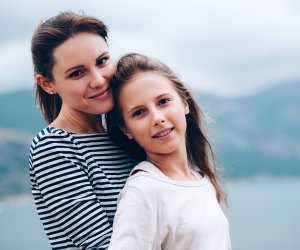 5 Reasons Moms Deserve Some Major Love on Mother's Day
A holiday is pretty much the least we can do to recognize just how uh-mazing moms really are. And that's why, with Mother's Day coming up fast, DiamondWish.com and DiamondStuds.com aren't just reminding us exactly why moms deserve the moon and more on their big day, but they're making it easier to spoil 'em with serious savings on fancy fine jewelry. Just use the code "mommypoppins" to get $50 off $499, $100 off $999, $500 off $4,999, and $1,000 off $9,999 when you shop the largest selection of diamond earrings on DiamondStuds.com, or 25% off the handcrafted custom diamond jewelry on DiamondWish.com. Plus, order by Wednesday, May 10th at 9:00am PDT and get FREE expedited 2-day shipping on either site when you select "free standard shipping."
So, here's just a subtle reminder of why moms deserve it all on Mother's Day:
1. Moms are prepared for anything. Major blowout? Mom manages to retrieve wipes, hand sanitizer, and a spare change of clothes from the depths of the diaper bag. Scraped knee? Just tell her what bandaid size you need. Caught in a sudden storm? She somehow pulls a full-size umbrella out of her half-the-size purse Mary Poppins-style. Oh, and if she doesn't have what you're looking for, she turns into a real-life MacGuyver. Who says a plastic bag and a piece of string don't make the perfect rain hat?
2. Moms are just the right amount of embarrassing. The lipstick stains on your cheek that actually appear to be permanent, the loud and unmistakable "whooping" at everyone of your baseball games, and those dance moves she breaks out at every family wedding (or really just anywhere there's music playing…). You think you're embarrassed, but when mom has to miss a game and the crowd is unusually silent, you realize the things you thought were mortifying are actually the ones you love the most.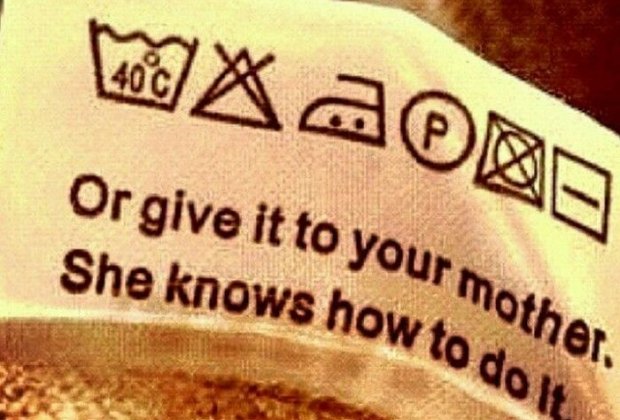 3. Moms really do know best. And not just about one thing… About all the things. From that motherly sixth sense that knows you just need a nap or a little snack to the genius that helps you build that A+ diorama of a cell for biology class. It can take a while to realize your mom is the all-knowing guru that she is, but once you do, you might actually be reluctant to make a decision without consulting her first.
4. Moms are always your biggest fan. No matter what, mom is always your number one cheerleader. This is best proved by the boxes she has filled with years of artwork and old homework, the honor roll bumper stickers that are forever plastered to her car, and the fact that she's still drinking out of the crooked, leaky, chipped ceramic mug you made her when you were about eight years old. It's her favorite, of course.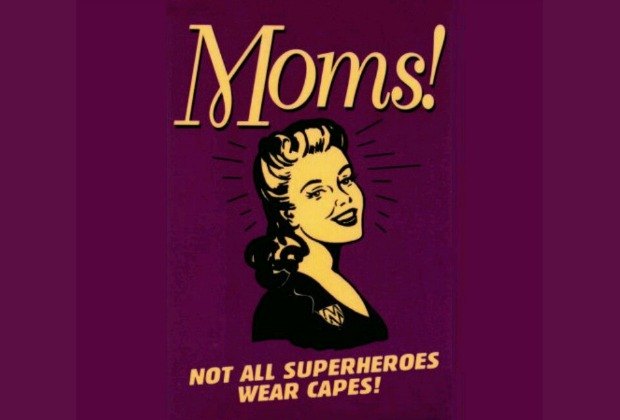 5. Moms are pretty much superheroes. She's a nose-wiper, a lunch-packer, a hug-giver, and a tear-drier. She's a chauffeur, a chef, and a teacher. She's patient, kind, generous, supportive, and always loving. And whether she's off at work or holding down the house, whether she's at the top of her game or feeling a little overwhelmed, she somehow manages to do it all -- or at least she tries her best. And isn't that what really counts after all?
If that doesn't convince you to go the extra mile for mom this year, just take a look at some of the mom-worthy studs, necklaces, and rings crafted with conflict-free diamonds that are hand-selected by an expert gemologist and arrive with a certificate of authenticity, so you can be certain they're the real deal. And with a lifetime guarantee and lifetime upgrades, you can feel good knowing this gift just keeps on giving (just like mom does).