25 Things to Do With Kids in Fairfield, Connecticut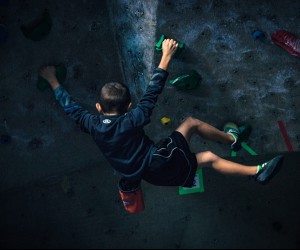 Ahhh, Fairfield, located in Fairfield County, CT. It is as lovely as the name sounds -- a community built for families, with plenty to do both indoors and out. So much, in fact, we didn't even have to include downtown sidewalk shopping on this list of 25 things to do! Or the Main Library's Children's Department. Or the Bellarmine Museum of Art ... it's gonna take you some time to cross all of these off!
1. Sherman Green Gazebo to Penfield Beach walk -- Unlike a lot of Fairfield County, these streets are lined with sidewalks. It's a great jaunt for new mommies to break in those brand-spanking new strollers.
2. Fairfield Theatre Company -- The Northeast Children's Theater Company runs two series of shows out of this venue -- the Storybook Series for preschoolers, and the Mainstage Series for those 5 and up.
3. Firehouse Deli -- This is a great mom-and-pop where you can grab sandwiches and chips, before heading across the street to picnic at the Sherman Green gazebo.
4. Sandcastle Playground -- A lot of people like the location at Jennings Beach, as well as the tightly slatted wood to prevent toddlers from falling. Only catch is, you have to keep a close eye on your little ones so you don't lose track of them.
5. Jennings Beach --We've seen sunfishes set off, kids splashing in the Sound, even horseback riders on this expansive beach. It's worth it to pay for a day in summertime, and to come back for fresh air in the off seasons.
6. Lake Mohegan -- This good old-fashioned swimming hole is only open in summer. Aside from the 'lake', far and away they've got the best sprinkler park for miles. Hiking trails are also here. Non-members can pay to enter for the day.
7. Veres Playground -- This little gem off Reef Rd. (on Veres St.) is the meet-up for moms of the 5 and under crowd. Two pint-sized playsets, plus a shaded sandbox and swings are all you need except for ample street parking -- and it's got that too. Bring snacks and training potties ... or else you're stuck with the port-o-let.
8. Sweet Rexie's -- It's a sweet dream come to life. This colorful candy shop also serves up ice cream and unforgettable birthday parties.
9. The Peanut Butter Jam Session -- Every summer the town sets up a series of live music performances for children at the Sherman Green Gazebo. Bring a picnic lunch, throw down, then beat it home for nap time!
10. Playscape at Sportsplex -- This is great for preschool kids and parents during the lonnng winter months. You sit, they scamper all over this indoor padded play area. Drop-in or pay a flat rate for the month.
11. Carabiner's Indoor Climbing -- Those 5 and up can blow off steam by going vertical. Certified instructors teach the basics of rock climbing in a fun, non-competitive manner. Either drop-in or get a cut-rate on multiple sessions.
12. Fairfield Ice Academy -- A fun way to spend Friday night with the family ... Disco Skate! It's $10 for the two hour session (7:45-9:45), bring your own skates or rent them for $5.
13. Sunny Daes -- Super fabulous ice cream shop with two locations in town. They also carry gelato in several flavors kind to the food allergy crowd (including chocolate at the Post Rd. location)!
14. Isabelle et Vincent -- It's a French bakery. If you can't find some fun here, I can't help you. Do not miss the croissants in your rush to try everything else in the case!
15. Blinn's -- It's like going back in time. A traditional, mom-and-pop toy store with everything from model rockets to modern hits. CLOSED.
16. Colony Grill -- This no-frills pub serves up a unique, thin-crust pie, in a space with lots of booths and exposed brick. Parents will love the 'hot oil' pizza, but it's spicy hot, so the kids are gonna want to stick with good 'ol cheese.
17. Hands On Pottery -- Hunker down here on a rainy day and paint your own pottery. Even tiny kids can decorate a coffee mug for you to clutch the next time the rain rolls in.
18. Fairfield Cinemas at Bullard Square - Catch a flick here, or if they don't have the show you want, check the Showcase Cinemas on Canfield Ave. (Bridgeport) down the street.
19. Jennings Beach Skate Park -- Got a thrill seeker in your ranks? This is the only one of its kind for miles, and its supervised by town staff from March to November.
20. Owen Fish Park -- Parents love this park for its shade, playsets for a range of ages, and the enclosed tennis courts where you can let them run amok. The downside -- lots of water nearby, so you can't get caught up chatting with the other mamas and papas.
21. Fairfield Museum and History Center -- Fill up on all of your local history here. Keep an eye out for fun seasonal events as well.
22. Fairfield Ludlowe High School Taft Field -- if you're a mother of boys in particular, head here in the summer with a bag of balls and/or a stomp rocket. Toss all of the above in the air, and let them retrieve over and over and over again. Repeat.
23. Garden Catering -- Sure, you can get lovely, healthy takeout at this Fairfield County favorite, but why would you do that when you can order the homemade chicken nuggets and cones?
24. Chip's -- They've got every flavor of pancake under the sun (chocolate chip coconut is a personal favorite), and a full menu to boot. The kids aren't the only ones rolling out of this diner feeling stuffed silly.
25. Giant Steps - It's an especially enjoyable experience, even for a toy store. With train tables, a music stage, and an indoor play area, the kids aren't left wanting (quite as much)! In addition to the unprecedented peace and quiet, parents will appreciate the prices and selection of quality toys. They also carry a full range of breastfeeding supplies.
Originally written 11/1/13.
Photo Courtesy of Caribiner's Indoor Climbing.