Best of July: Awesome Things To Do in Westchester and the Hudson Valley with Kids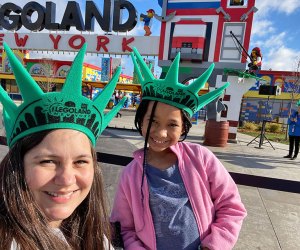 Looking for the best things to do in Westchester and the Hudson Valley this July? Here are all the family-friendly events and activities you should add to your list from 4th of July fireworks to fun summer festivals.
It's July and that means fireworks. We have highlighted just a few of the best places in Westchester and the Hudson Valley for viewing these amazing light shows, including at Legoloand, the New Rochelle waterfront, and at Ossining's Riverjam festival. For more fireworks and Independence Day celebrations, see our list of things to do with kids this 4th of July Weekend.
To keep kids entertained on those long summer days, many towns in Westchester are offering free children's activities and family-friendly performances throughout the summer, some on weekday evenings, including Nights in the Park in White Plains and Peekskill Riverfront Children's Entertainment. July fairs and festivals include the Putnam Country Fest and 4H Show, the Orange County Fair, and the Annual Firefly Festival.
Find more top July fun in our rundowns of summer fairs and festivals and free outdoor concerts.
We're adding more events to our Family Activity Calendar every day, so don't forget to check it frequently.