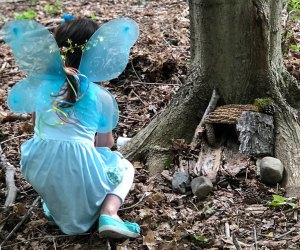 30 Things to Do with Westchester Preschoolers This Spring
With winter now behind us, it's time to get out and enjoy all the spring fun Westchester and the Hudson Valley have to offer. We've rounded up a slew of activities that are great for the pre-K set—including nature programs, performances, Earth Day activities, STEAM fun, literary celebrations, truck encounters, carnivals, festivals, and more.
But there's so much more to tell you about! We've rounded up various egg hunts and identified an additional 14 Easter Bunny events to choose from, not to mention 25 spring festivals to explore and 25 things to do with Westchester kids during Spring Break (phew!). You'll find all this and more in our Spring Activity Guide for Westchester Kids.
Looking for even more family fun? Keep tabs on our Event Calendar, updated daily.