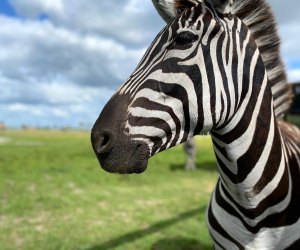 Florida Reopening Phase 1: What's Open and What's Closed in Orlando Now
The Safe.Smart. Step-by-Step Plan for Florida's Recovery has three phases, and we are in a full Phase 1 reopening as of Monday, May 18. Read on to find out what that means for schools and businesses, as well as parks, beaches, attractions, and more that we can now visit while adhering to social distancing protocols.
What's open in Orlando in Phase 1?
Starting May 20, Disney Springs will begin a phased reopening, with most Disney-owned shops and restaurants opening May 27. There will be temperature screenings for all guests prior to entry, and anyone with a temperature at or above 100.4 degrees will not be allowed to enter. Face coverings are required for all guests ages 3 and up. All high touch interactive areas will remain closed, and there will be no live entertainment.
CityWalk at Universal is now open on a limited basis. Face coverings are required, and temperature will be checked upon arrival. Guests with temperatures of 100.4 or greater will not be admitted. See which venues are open for business.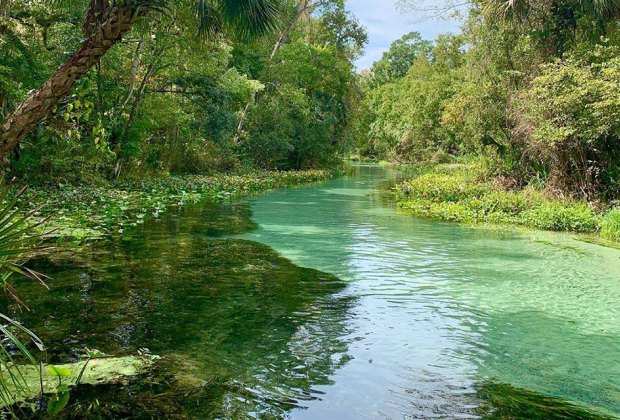 Rock Springs Run State Reserve is home to over 14 miles of hiking trails. Photo courtesy of Florida State Parks
Florida State Parks reopen for day use as part of Phase 1 to reopen Florida. All Orlando area state parks are open, with the exception of Rock Springs Run State Reserve (closed due to road closures). Keep in mind that visitors should expect limited amenities and capacity along with decreased hours of operation. Online admission payment is encouraged, and cash transactions should be exact change.
Safety guidelines for enjoying the great outdoors safely include maintaining a distance of 6 feet from others and only gathering in groups of 10 or fewer people.
SEA LIFE Aquarium at ICON Park is now open, and visitors can take advantage of a limited time ticket offer of $20 for adults and $15 for kids if booked online. Capacity will be limited in accordance with state guidelines, and only contactless payment methods will be accepted onsite. The interactive tidepool and kids playground both remain closed.
Madame Tussauds wax museum, also located at ICON Park across from SEA LIFE Orlando Aquarium, is now open and offering a ticket deal. Guests wanting to visit both attractions can purchase a bundle deal. Capacity is limited to 25% of available occupancy and only contactless payment methods will be accepted. The wax hands experience as well as interactive photo props are all temporarily unavailable.
The Central Florida Zoo reopened to the public on May 13. All guests (including annual pass holders) must reserve a time slot online prior to visiting. Face coverings or masks are recommended and guests are asked to follow a one-way path.
All indoor and interactive areas remain closed, including the splash pad, playground, insect zoo, bear house, gift shop, petting zoo, herpetarium, and children's garden. Attractions outside of the zoo (Seminole Aerial Adventures, carousel, water balls, and bungee bounce) also remain closed.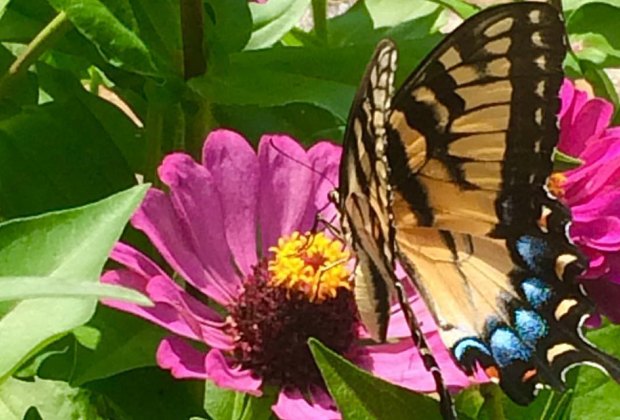 Eastern Tiger Swallowtails continue to visit Harry P. Leu Gardens. Photo courtesy of the Gardens
Leu Gardens is one of the few places that remained open during the shutdown, providing free daily admission to the expansive garden area. The garden is open from 9am-5pm daily, and admission remains free through June 1.
The gift shop and historic museum are closed. Guests are encouraged to follow CDC precautions to reduce risk of exposure to Covid-19.
While the Gator Park and airboat tours at Wild Florida are temporarily closed, the Drive-Thru Safari Park is open to the public. Visitors can see more than 100 native and exotic animals from the comfort and safety of their vehicles. Guests are asked to book tickets online in advance.
Boat Ramps
Boating has provided a safe and fun escape for Central Florida families through this pandemic. Lake County, Osceola County, and Seminole County boat ramps are all currently open. All Orange County boat ramps reopen beginning Friday, May 22.
Local Beaches
Vehicle access to beach parking has resumed on select sections of Volusia County beaches, and all Volusia county owned off beach parking lots are open to full capacity. Guidelines include a maximum of six people per group with at least 10 feet of distance between groups. Both Volusia County inlet parks are also open at full capacity. Brevard County beaches are also open to the public, following CDC guidelines of 6 foot distancing and groups of no more than 10. All beachside parking access areas are open.
Drive-in Movie Theaters
While indoor movie theaters are currently closed, some local Epic Theaters have created drive-in movies for families to enjoy films from the comfort of their own cars. You could also take a short trip north to the Ocala Drive-in, which is one of only a few theaters in North America showing new release movies.
Farmers Markets
Get some much needed fresh air while supporting local farmers at one of the many area farmers markets. Markets currently open include the Winter Park Farmers' Market (Saturdays 8am-noon), the Winter Garden Farmers Market (Saturdays 8am-1pm), the Maitland Farmers Market (Sundays 8:30am-1:30pm), the City of Longwood Farmers Market (Sundays 9am-2pm), Audubon Park Community Market (Mondays 5pm-8pm) and the Lake Mary Farmers Market (Saturdays 9am-1:30pm). The Mount Dora Village Market will reopen starting Sunday, June 7.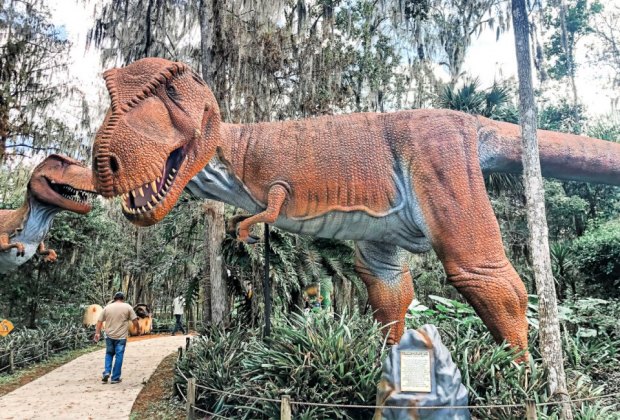 Meet the life-size dinosaurs at Dinosaur World Florida! Photo by Charlotte B.
A short day trip from Orlando, Dinosaur World is reopen as of May 7, however all hands-on activities are currently closed. The Dino Walk area as well as the indoor museum are open, and admission is discounted to just $10 per person (plus tax) until all activities are reopened.
Also a short day trip away, the Brevard Zoo is reopening to guests beginning May 23. New hours are in place, and both members and non-members will need a timed ticket which can be reserved online. Everyone age 7 and older will require a face covering. All hands-on areas will be temporarily closed, including the petting zone and water and play areas.
What other types of businesses are open?
As of May 18, restaurants and retail businesses can operate at 50% capacity (up from 25% in the two weeks prior). Gyms are also able to reopen following social distancing and 50% capacity. Salons and barber shops are open with 50% capacity and specific mitigation measures.
Movie theaters, bars and nightclubs remain closed. Theme parks remain closed during phase 1; however they can begin to submit their reopening plans.
Be sure to keep local small businesses in mind as you venture out in the community, including these local bookstores, toy shops and more.
When will schools reopen in Central Florida?
While most childcare centers have remained open during the shutdown, all Florida schools have extended distance learning through the end of the academic year.
Many parents are wondering when the decision will be made for the upcoming school year. Will we be remote again in the fall? Will we be sending our kids to school in shifts, to keep numbers down? How can schools provide for social distancing in classrooms? While we don't have any definitive answers to these questions yet, the Plan for Florida's Recovery does state that plans are to be developed to resume full-time, on-campus learning for the 2020-2021 school year. Of course, this is all dependent on successful implementation of the phased reopening plan.
For now, we thankfully only have a couple of weeks left to finish the school year virtually before summer break. And maybe during that time, get out of the house for a few "field trips" to some of the open attractions or parks listed above.
Find more ways to keep kids happy and busy in challenging times on our new site for at-home classes, concerts, and other programs: Poppins@Home!