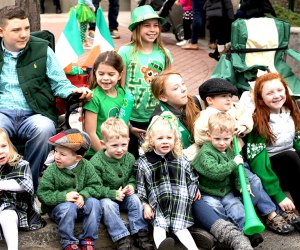 St. Patrick's Day Events and Free Parades for NJ Families
If your days of rowdy reveling and guzzling green beer are a distant memory, you might find yourself wondering: Are there any kid-friendly St. Patrick's Day activities in NJ? You bet your lucky charms there are!
Grab the kids and march on over to any of these great St. Paddy's Day parades and celebrations. All events have FREE admission unless otherwise noted.