35 Best Things to Do in Los Angeles October 2023 with Kids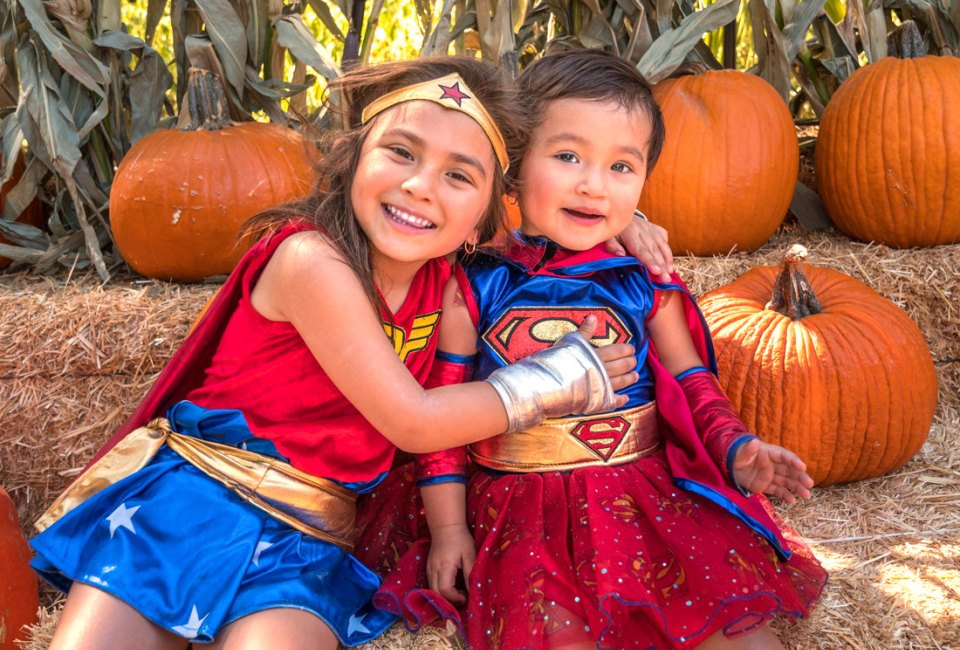 9/29/23
- By
Toby B
There are tons of things to do in Los Angeles for ghouls and gals, but Halloween is the name of the game in October. Los Angeles comes alive with pumpkin patches, haunted houses, fall festivals, and, of course, trick-or-treating—so many opportunities to wear Halloween costumes!
Major treats are in store for things to do in Los Angeles for families this October. With Trolls taking over South Coast Botanic Gardens and pedestrians taking over a Valley freeway, this month is full of reasons to say, "You don't see that every day!" Also, I have this weird feeling that there's something else going on in October. An odd, creepy-crawly chill climbs up my spine like I'm going about my own business when all of a sudden—BOO! Favorite fright activities include the chance to boo at the zoo, pick pumpkins at the farm, get fit for Halloween while helping defeat cancer, and so much more.

These are just a few of our favorite things to do in Los Angeles in October—we're adding more events to the Los Angeles Family Event Calendar daily. Keep reading for the very best things to do in Los Angeles this October, and don't forget to check back weekly for our picks for the best things to do in Los Angeles each weekend.
Sign up for the Mommy Poppins Newsletter today!