Free Things to Do in June With Kids on Long Island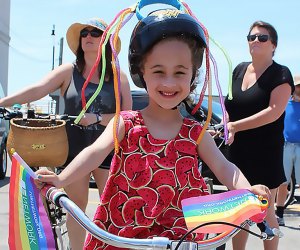 Free things to do in June with kids on Long Island will be welcome by anyone keen on celebrating the start of summer without breaking the bank. With school events and activities winding down, families have more time to spend together ahead of summer vacation, and it's definitely possible to enjoy this last month of school and stay on budget. We've rounded up a list of the best FREE things to do on Long Island in June.
We've got info on fun things to do all across the region, including must-visit parks and playgrounds, spraygrounds, and outdoor eats. It's also high season for strawberry picking.
There are plenty more things to check out on our Event Calendar and you can find more seasonal happenings in our Summer Fun Guide.
As always, if an event piques your interest, click through to our listing for all the details, including addresses and times. And keep in mind: On Long Island, especially now, really cool things to do with kids often book up quickly, so register or buy your tickets ASAP.