Spring Break 2022: The Best Things To Do in Atlanta with Kids on Vacation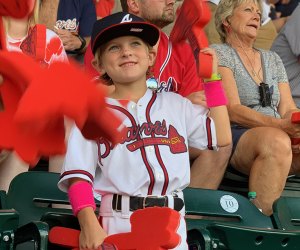 Ignore the rain—Atlanta spring break 2022 is almost here, where kids across the city get to enjoy the warm weather (finally!) without the worries of tests and homework. Most metro schools are out for spring break the first week in April, which is a great time to explore the city. Spring break in Atlanta is full of awesome activities, perfect for families of all shapes and sizes. Care to attend an outdoor festival? There are lots to choose from. Want to win a prize at the fair? We've got a few choices. Kids need to scream? Get tickets for some rides. Or just take it easy with good ol' Mother Nature and appreciate her beautiful work (hello flowers)...and the pesky side effect (hello pollen).
We've collected a few of our favorite spring break 2022 events here in Atlanta so your kids will be entertained, happy, and busy during the vacation. And remember to always check our event calendar for even more listings, as details are constantly being released. Sign up for our FREE Atlanta newsletter to get weekly events delivered to your inbox as well!