STEM and Science Summer Camps for Metro Atlanta Kids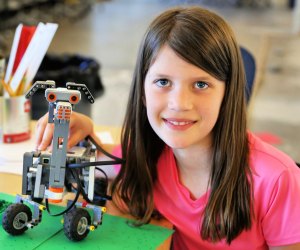 Just because it's summer doesn't mean our children's brains need to rest. Atlanta's summer camp programs include both in-person and online options for students interested in building robots, learning to code, learning about augmented and virtual reality, and launching rockets. Aside from all the technology fun, some of these camps are offering a long-awaited opportunity for in-person interaction as well! All of them, whether on location or online, encourage kids to challenge themselves with new skills. If you didn't know all of the acronyms, STEM stands for Science, Technology, Engineering, and Math, while STEAM takes it one discipline further, adding an A for arts. And all of them leave space for fun!
Find more camps in our Atlanta Summer Camp Guide.