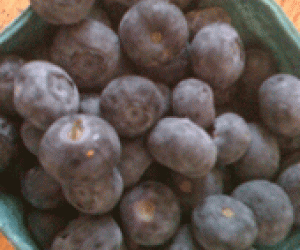 Weekend Events for Kids in New Jersey, June 27-28: Blueberry Festivals, Kids Day, Touch a Truck and More
With the sun scheduled to show it's face again (finally!) this weekend, there are plenty of fun outdoor activities this weekend for kids in New Jersey from blueberry festivals to Civil War Battle Re-enactments! Check out the Touch-a-Truck event at Liberty Science Center, Kids Day at the Bamboo Brook Nature Center and more.

It's Blueberry season! And there are plenty of places to go this weekend to pick, taste, and just celebrate the blueberry. The biggest festival around is the Whitesbog Blueberry Festival, which takes place Saturday from 10 to 4pm at Historic Whitesbog Village in Browns Mills, NJ (Pemberton Township). Specifically for children, there will be an "outrageously messy blueberry pie-eating contest" as well as music and other entertainment. Or if you are looking for something a bit more low-key, head out to Princeton's Terhune Orchards. This pick your own farm is having their Blueberry Bash Saturday and Sunday from 10:00 am - 5:00pm. You can pick your own blueberries, take a wagon ride, pony ride, and taste various blueberry treats or even enter you own blueberry recipe into the juried Blueberry Bash Bake-off!

For history buffs, this weekend is the opportunity to see the re-enactment of one of the largest battles of the American Revolution: The Battle of Monmouth. Both Saturday and Sunday there is a whole day's schedule filled with camp tours, army drills & artillery demonstrations, children's drills, hospital demonstration, as well as the re-enactment of the battle itself.

Or go back in time at the Victorian Weekend at Fosterfield Living Historical Farm. The farm is frozen in time from the turn of the 1800s, but this weekend you can find out how the Foster family celebrated their summers in the Victorian era. Kids can experience interactive demonstrations of Victorian social, culinary, crafts, leisure, political, and fashion trends.

If you feel like your really need to get back to nature after two weeks indoors due to rain, Saturday from 9am to noon is Kids Day at Bamboo Brook Nature Center (Morris, NJ). Kids can enjoy the nature preserve through activities such as an A-Z nature scavenger hunt, decorating clay pots and planting flowers in them, making macaroni necklaces and creating pipe-cleaner critters. (Advance registration is required - call 908-234-1225).

If your child cannot get enough of trucks and vehicles,Liberty Science Center is the place to go this weekend! The museum is hosting their Annual All About Construction Touch-A-Truck event on Saturday and Sunday. Kids can see giant construction vehicles up close, climb on it, and ask construction workers about what they do and how the machines work.