Summer Camps with Transportation to and from New Jersey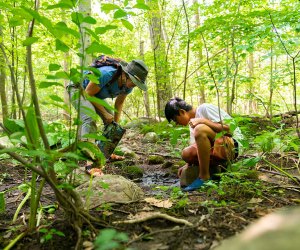 3/7/21
- By
Laurie Rein
There are so many factors to consider when choosing a summer camp: Should you choose STEM or sports? Do you want to sign up for half-days or full-days? A huge factor is often how are you going to get your child to and from camp? While we don't have all the answers, we do have half a dozen camps in New York and New Jersey that offer the convenience of daily transportation for New Jersey kids.
You'll find these summer camps with transportation and many more in our Camp Guide and Directory. You can also learn more about local and virtual summer camps with our upcoming Online Camp Fair where you can visit virtual booths and watch live camp demos.
Read on to find the best options with transportation for New Jersey campers.