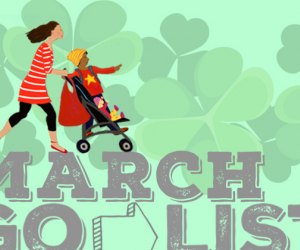 March GoList: Best Things To Do with Connecticut Kids This Month
March is all about St. Patrick's Day fun and maple sugaring festivals, but there are loads of additional family-friendly festivities and events happening all around Connecticut this month. Read on to see our top picks to make the most of winter's last hurrah. And for a complete list of this month's happenings, be sure to check out our Connecticut event calendar. Happy (almost) spring!
March 1, 2020
Expect more than 20 interactive stations, plus snacks and goody bags, at this brainy fest, where girls K-12 will engage in open and creative math.
March 1, 2020
Eat, play, and bounce like kangaroos at Stamford's JCC Carnival.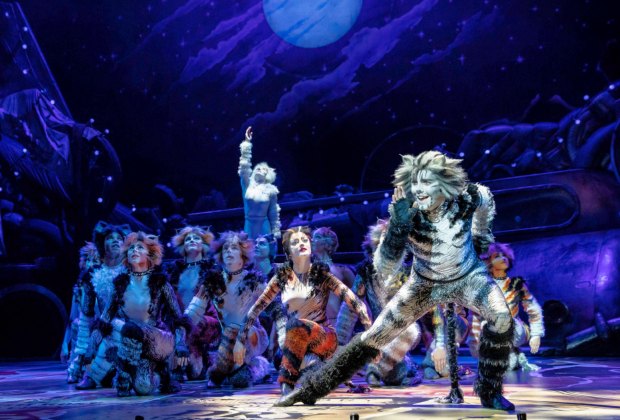 Anyone love Cats? Photo courtesy of the Shubert
March 5-8, 2020
Rediscover this classic Broadway musical (and recent movie) featuring the songs of Andrew Lloyd Webber. Girl Scouts can earn a Shubert patch.
March 7-8, 2020
This annual event is unique and a great experience for kids to learn about the rocks around them. It's hosted by the Lapidary and Mineral Society of Central Connecticut.
Weekends through March 29, 2020
Come see how maple syrup is made the old fashioned way.
March 7, 2020
Celebrate Irish culture and heritage at the annual St. Patrick's Day Parade in Stamford.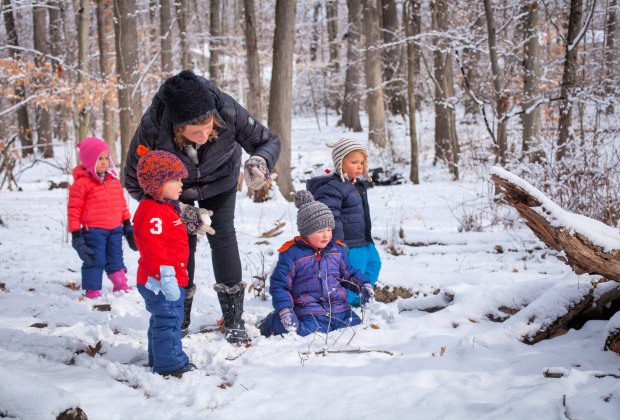 Take a Winter Walk with the Darien Nature Center. Photo by Julia Arstorp Photography
Saturdays through March 28, 2020
It's not to cold to get outside. The Darien Nature Center offers regular walking events with a Wildlife Conservationist along their beautiful trails.
March 7-8, 2020
See firsthand how sap is turned into maple syrup. Witness how trees are tapped and sap is collected, make a maple-themed craft, go on a scavenger hunt, have your face painted, sing and dance to live music, and more.
March 7, 2020
Bring your whole family to build a home for a House Wren or Chickadee. Families will have the opportunity to build their own or purchase one onsite.
March 14, 2020
Celebrate Women's History Month and learn about the artistic and historical contributions of women. Admission is free.
March 14, 2020
Come join this annual tradition presented by the Norwalk Police Emerald Society. The parade will start at Veteran's Park.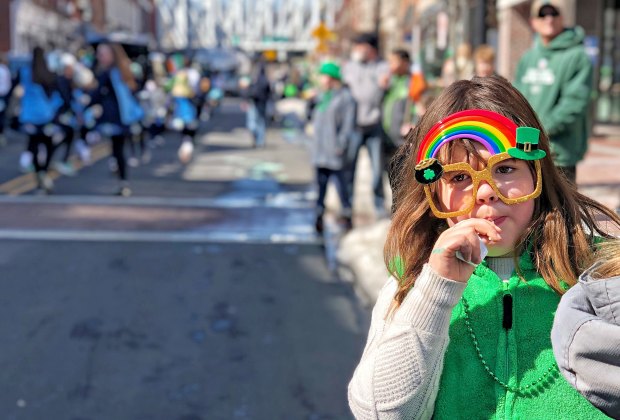 Celebrate the luck of the Irish in parades across the state. Photo by Ally Noel
March 14, 2020
Enjoy the 48th annual parade. Come down to the parade route early and get your seat!
March 14, 2020
The day will include tree tapping demos, a real maple sap "boil down" using sap from resident Nature Center maples, plus a look into the past of historic and native methods of producing maple syrup.​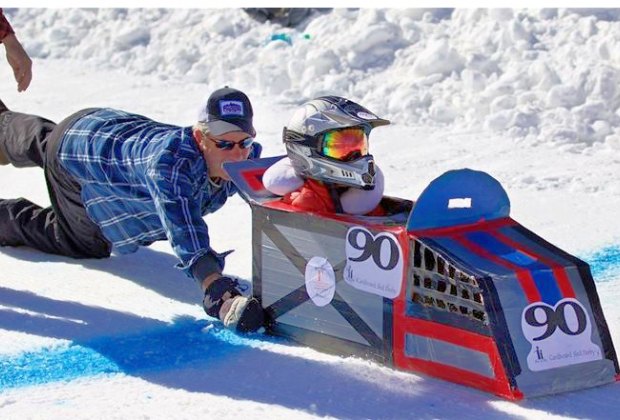 The Cardboard Sled Race tests teamwork and creativity. Photo courtesy of Powder Ridge Park
March 14, 2020
Sled on cardboard for fun and for prizes. Sled construction is limited to cardboard, duct tape and adhesives. Teams can have up to 4 people on a sled.
March 15, 2020
If you love parades, you don't want to miss the largest single-day spectator event in the state of Connecticut.
March 15, 2020
Witness how real maple syrup is really made during this demonstration using modern tools, presented by The Historical Society of Glastonbury.
March 17, 2020
Celebrate Irish heritage at this annual parade in Bridgeport. This is the 37th year! Parade begins at Harbor Yard.
March 21, 2020
Enjoy Sharon Audubon Center's tours and working sugarhouse. Fresh syrup available for purchase.
March 21, 2020
All ages 5k - come and run, it's no blarney! All registered runners will received chili and beer.
March 21-22, 2020
Each year thousands of people come from miles around to enjoy and experience the weekend of maple related events.
March 21, 2020
Bring your family out to the Roller Derby Season Opener and see the CT Roller Derby's All-Stars vs. Penn-Jersey She Devils and CTRD's Yankee Brutals vs. Gotham Diamond District.
March 22, 2020
The parade is Mystic's largest landmark event, and it is also one of the state's most renowned and celebrated Celtic cultural events. The Sunday afternoon festivities will begin at the Mystic Seaport and journey downtown, concluding at the Mystic Arts Center.
March 22, 2020
The Greenwich Hibernian Association is holding its annual parade, which begins at Greenwich Town Hall.
March 25, 2020
Support those who are trying to feed the hungry. The money raised will support Freshpace, a food pantry in Hartford.
March 29, 2020
Run in the name of youngster Johnny Moran, Johnny's Jog is a 5k, walk, stroller, run. Prizes for the best Irish outfit.