Cool College Enrichment Classes For Westchester Teens and Tweens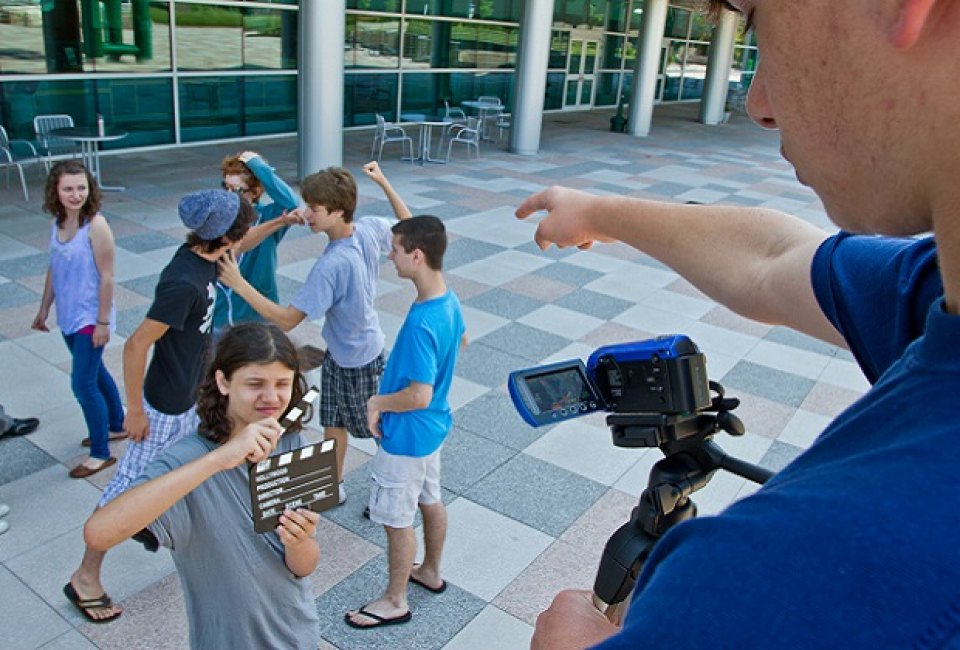 3/29/16
- By
Alison Reiser
Many parents recognize the value of being a "team player," but what if your kid's team isn't on the soccer field or in the swimming pool? What if he prefers singing to soccer? Writing to running? Maybe her team is more creative or curious than competitive. Westchester colleges welcome these teens and pre-teens with summer and after-school enrichment programs that let these artistic or scientific individualists come together with like-minded peers.
SUNY Purchase - Purchase
Kids in grades 4-12 can choose from programs in the visual and performing arts, including songwriting, digital arts (creating apps, designing video games, etc.) and journalism. A summer program for grades 4-8 lets them hone creative talents under the direction of experienced instructors and practicing artists in the fields of photography, acting and 3D video game creation. There are offerings for young architects, young film makers and young journalists, as well as those who want to crack computer codes.
Older students, in grades 7-12, can explore the complexities of song writing, challenge themselves with a creative vocal lab, or explore the world of Shakespeare.
The school's Neu Curators program gives kids in grades 9-12 the chance to learn about being a curator at the Neuberger Museum of Art. The course includes exhibition design, collecting, working with artists and other related skills. STEM Scholars, meanwhile, is a six-week summer immersion in math and science for rising juniors and seniors. Partnering with Learn America, the students will gain research experience in a university setting and earn three college credits. Participants can focus on either geological and climate processes on Mars, art forensics, biochemistry or robotics.
Manhattanville College - Purchase
For high school students, what could be cooler than spending a whole week in a college dorm, away from your parents? Manhattanville College is holding a week-long summer program for high school juniors and seniors, who will live on campus and participate in classroom discussions, lectures and field trips with faculty members and pros from around the New York metro area.
This intensive experience kicks off with Discover New York, a mode for discovering the city "from subway to skyscraper"; Farm to Table, an examination of this current trend; From Sports Passion to a Sports Career for sport journos; and Page to Stage for budding thespians.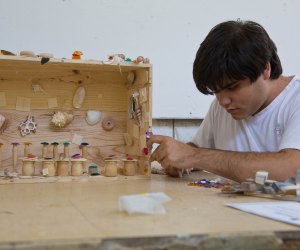 Sarah Lawrence College - Bronxville
Known for its focus on the liberal arts, Sarah Lawrence presents a panel of pre-college offerings that range from five days to five weeks. Exploring Musical Theatre folds in acting technique, vocal technique, vocal coaching, choreography, and creating and developing original work. Summer Film Intensive is a partnership between the school and the International Film Institute of New York, while Social Justice Intensive gives students theoretical, historical and present day perspectives on issues such as class, gender, sexuality and race. Writer's Village gives students a chance to participate in both fiction and poetry workshops.
Youth courses at the the school's Writing Institute are offered both in summertime and during the school year, and the program has both creative writing workshops and classes to help with college essays.
Westchester Community College - Valhalla
WCC offers a limited selection of classes for kids age 8-18, including a summer Teen Art Institute for ages 13-18, a Pre-Teen Art Institute for ages 8-14, Kids Art Camp for ages 10-14 and Public Speaking and Theatre Arts Camp for ages 10-13.
During the school year, high schoolers can take advantage of Portfolio Development for Teens, designed to help them prepare a drawing portfolio for college admission.
Both photos courtesy of SUNY Purchase
Sign up for the Mommy Poppins Newsletter today!