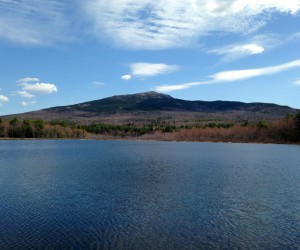 A Family Getaway to Mount Monadnock: Keene, Peterborough & Rindge, New Hampshire
Hikers from all over the world flock to Mount Monadnock for a relatively easy climb that's rewarded by breathtaking views and bragging rights. But you don't have to be a mountain climber to enjoy the Monadnock Region of New Hampshire. Tucked in the southwestern corner of the state, the area offers activities for every age and interest—toddlers to great-grandparents, nature lovers to shopaholics—making it the perfect place for a multigenerational family getaway.
Even if trekking mountains is what draws your adventurous family to the Monadnock Region, you'll want to take a break to explore the quaint towns that dot the magnificent landscape. Stroll the idyllic New England main streets of Peterborough and Keene, stop in a restaurant with a view for a bite to eat, and explore the arts, culture, and unique shops. Then you'll be ready to scale another of the region's mountains.
Peterborough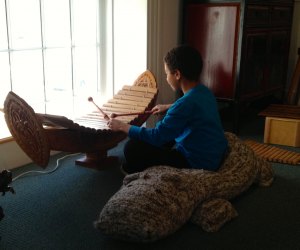 The Mariposa Museum & World Culture Center, a hands-on institution dedicated to folk culture, is a must-do in Peterborough. Bright and airy, the space is filled with art, textiles, costumes, puppets, toys, and instruments. My kids and I could have spent all day on the top floor, playing mancala, and strumming and drumming the vast array of instruments from around the globe. The Mariposa hosts excellent programs for both kids and adults, so check the calendar before you go.
OUR LATEST VIDEOS
Stop at Waterhouse for deconstructed blueberry cheesecake, gorgeous views, the peaceful sound of water rushing by, and the possibility of spotting wildlife (outside!) while you dine. If you can get away for the evening without the kids, even better—sit outside on the riverside patio and enjoy a drink.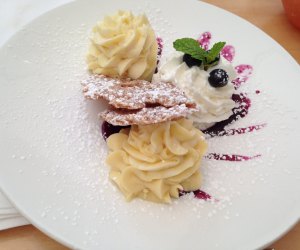 For lovers of all things local, artsy and eclectic, Peterborough's shopping scene is heavenly. From fair-trade goods to treats for pets, there's a shop for whatever it is you seek. The bibliophiles in your family will want to spend some quality time in the Toadstool Bookshop (additional locations in Keene and Milford), which has an expansive used and rare book section. Whether you collect art or just appreciate it, the Sharon Arts Center Exhibition Gallery & Fine Craft Store is worth checking out.
Keene
Remember the charming New England town in the movie Jumanji? That's Keene. You might recognize the Parrish Shoes sign painted on the side of a downtown building, which remains as a memento of the town's role in the film. The sign represents a fictional business, but the town's charms are real. Life is Sweet Candy & Cupcake Store bursts with penny candy, fudge, ice cream, imported British sweets, and (much to my son's delight) an impressive selection of treats from the world of Harry Potter. Locavores, rejoice: The Hannah Grimes Marketplace is a treasure trove of handmade, hand-grown and hand-selected New Hampshire-crafted products.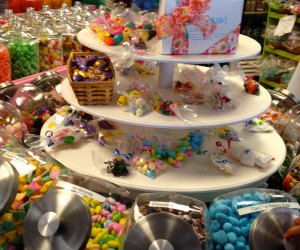 From Keen's Central Square, a pleasant 10-minute walk will take you past lovely churches and the Keene Public Library to the Colony Mill Marketplace. Head upstairs for a veritable kidtopia, with around-the-world play at the Cheshire Children's Museum, nature discovery at the Caterpillar Lab (free admission) and high-energy fun at U-Bounce, an indoor bouncy house playground. After all that activity, refuel at the Elm City Restaurant and Brewing Company, notable for its tasty food, great service, and homemade root beer that you'll pine for days after your meal.
Keene offers plenty of outdoor fun, too. Hike, bike, and feed the animals at Stonewall Farm, or ride right through downtown Keene on the Cheshire Recreational Rail Trail. The Ashuelot River, which runs along the west side of downtown Keene, has lots of opportunities for recreation, and Wheelock Park offers camping for families who want to be close to it all.
Rindge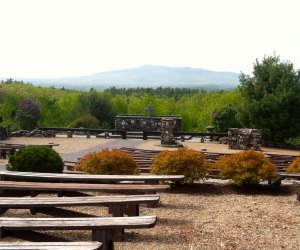 On your way home, visit Cathedral of the Pines for peaceful reflection, a lovely hike, and stunning views of Mount Monadnock. It's a just-right activity for the whole family to cap off your relaxing Monadock Region, New Hampshire getaway.