25 Fun Things To Do with Kids in Morristown, New Jersey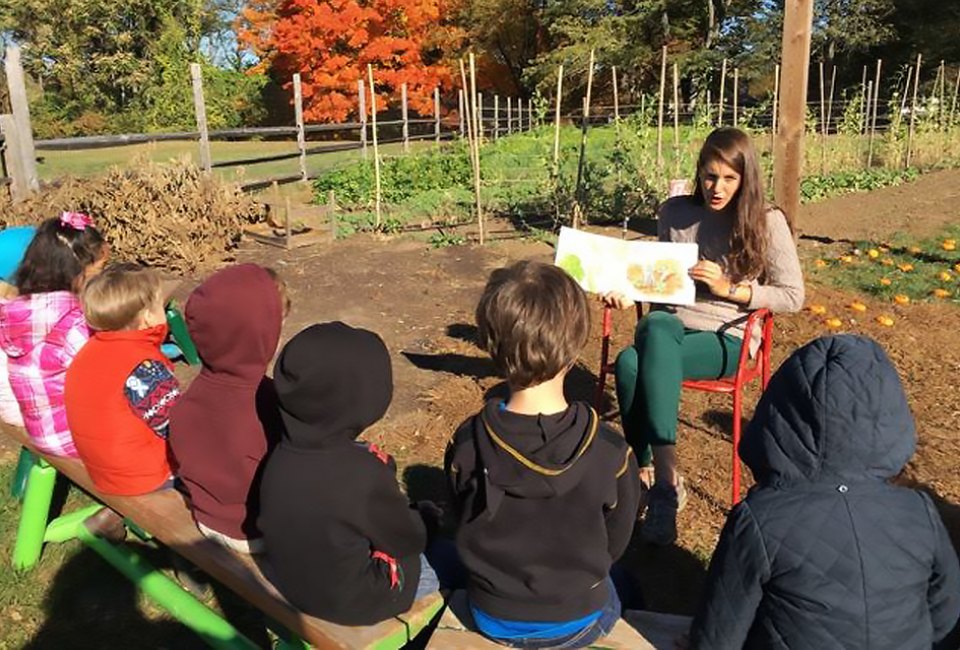 5/14/18
- By
Jaime Wisz
Just 25 miles west of NYC, Morristown is rich in history and culture—and it offers lots of fun for families. In this day trip–worthy town, you can walk alongside a seeing eye dog in training, sample treats from one of the best chocolate shops in the region, catch a kid-friendly theater performance, and visit a few places where George Washington actually slept! Morristown also boasts beautiful gardens, several fun museums, and one of NJ's best swimming lakes.
Read on for our top 25 fun things to do in this great suburban town.

1. Washington's Headquarters is one of the 12 National Parks located in New Jersey, and we've found this historical gem to be both a fun and educational experience for kids.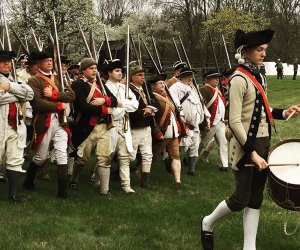 Jockey Hollow's annual Encampment Weekend in April features demonstrations and drills. Photo courtesy of the Jockey Hollow Visitor Center
2. Continue the history fun at Jockey Hollow, a great follow-up to Washington's Headquarters. You will see the soldiers' encampment and learn more about life during the Revolutionary War. It's also an amazing place to hike with the family, as there are trails for all levels.
3. Fans of Hamilton (the musical and the man) won't want to miss the Schuyler-Hamilton House, where Alexander Hamilton courted Elizabeth Schuyler in 1780.
4. Check out one of the many reasonably priced, kid-friendly shows at Mayo Performing Arts Center. This family-friendly venue is easy to access from major North Jersey highways and has convenient parking, which is a huge a plus for families with kids! It's also one of several NJ theaters that regularly presents sensory-friendly performances.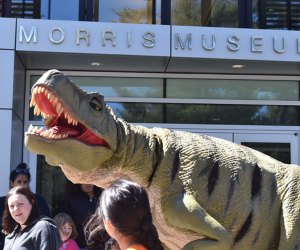 See dinos, trains, animals, minerals, and lots more at the kid-friendly Morris Museum. Photo courtesy of the museum
5. Spend an afternoon at the Mommy Poppins–approved Morris Museum. This fantastic museum not only provides art, culture, and history, it also offers some amazing family events throughout the year. Admission is pay-as-you-wish on the second and third Thursdays of every month from 4–8pm.

6. While you're at the Morris Museum, take in a children's show at the Bickford Theater.
RELATED: Great NJ Gardens and Lush Arboretums to Explore with Kids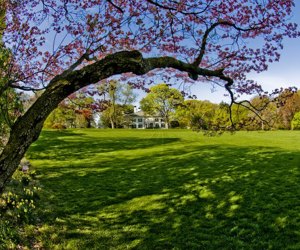 Stroll the lovely grounds at the Frelinghuysen Arboretum. Photo courtesy of the arboretum

7. Stroll through the Frelinghuysen Arboretum, which has an impressive collection of trees and shrubs, as well as an Education Center. It also offers a variety of classes for children and families.

8. Spend the afternoon playing classic arcade games at Morristown Game Vault.
9. Have a picnic at Loantaka Brook Reservation. This park provides a lovely shaded spot for dining, and there's a great playground where the kids can play. We also love riding our bikes, scootering, and walking on the miles of paved (and fairly flat) and shaded trails.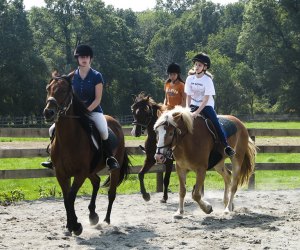 All ages are welcome to take part in equestrian classes and activities. Photo courtesy of Seaton Hackney Stables
10. While you are at Loantaka, check out the horses or take a riding lesson next door at the Seaton Hackney Stables.
11. Learn all about seeing eye dogs at the Seeing Eye Institute or watch them train the dogs around town. The Institute holds public programs every Thursday as well as one Saturday a month.
12. Visit Macculloch Hall Historical Museum, a Federal-style mansion built in 1810 that features nine period rooms and two galleries with rotating exhibits. The museum also houses the nation's largest collection of works by political cartoonist Thomas Nast, who used to live across the street. Check out children's programming, including storytimes, workshops, and a summer gardening series; or wander the estate's garden, which is open daily and free to enter.
13. Fill up on the season's bounty at the Morristown Farmer's Market on Sundays from June through November.
14. Stop by the Morristown Green for a picnic lunch or visit during one of its great festivals, like the Fall Festival on the Green in September or the Winter Festival in December. The Green also hosts the Morristown Jazz & Blues Festival in August, as well as a free concert series co-produced by Mayo Performing Arts Center.
RELATED: Step Back in Time at NJ's Living History Farms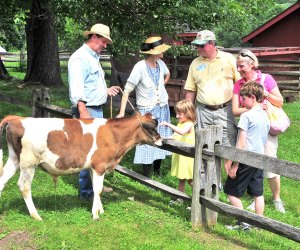 Travel back in time at the Fosterfields Living Historical Farm. Photo courtesy of Friends of the Fosterfields
15. Enjoy a day on the farm at Fosterfields Living Historical Farm. You can take a horse-drawn carriage ride and participate in some great seasonal programs.
16. Learn all about the birthplace of the telegraph and participate in great family programs at Historic Speedwell.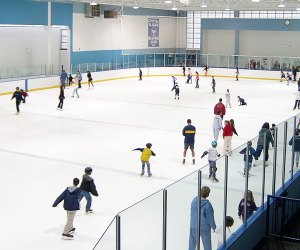 The Mennen Ice rink is open for skating all year. Photo courtesy of the rink
17. Get your ice skating fix at Mennen Ice Rink. It offers lessons for skating novices, as well as open skating and DJ nights on Fridays.
18. Morristown has a couple of great glass studios: Have a party or drop in at Glassworks to create beautiful pieces from fragments of glass, or visit Morris County School of Glass to see a free glassblowing demonstration.
19. The Morristown Library has an amazing children's collection as well as tons of kids' programs throughout the week.
20. Marvel at the amazing creations at Enjou Chocolat, and indulge your sweet tooth with some of its fantastic chocolate.

Cool off with a frozen treat at Strawberry Fields. Photo courtesy of Strawberry Fields
21. Get your self-serve yogurt fix at the delicious, spacious, and awesomely Beatles-themed Strawberry Fields.
RELATED: The Best Lakes for Swimming with Kids in New Jersey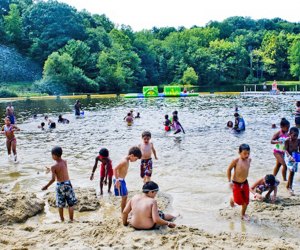 Play on the beach and go for a dip in Sunrise Lake. Photo courtesy of Morris Township
23. No need to trek to the shore on a hot day—head to Sunrise Lake for swimming, hiking, or its annual overnight camp out on the beach.
24. Celebrate St. Patrick's day at the family-friendly St. Patrick's Parade on South Street.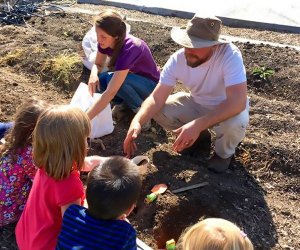 Learn about agriculture and farm life at Grow it Green Urban Farm. Photo courtesy of the farm
25. Visit the Grow it Green Urban Farm at Lafayette to see a farm in action and learn all about agriculture. During the summer months there are Mommy and Me classes and produce sales.
Originally published 2011; updated for 2018.
Sign up for the Mommy Poppins Newsletter today!