10 Summer Camps for Westchester Kids with Special Needs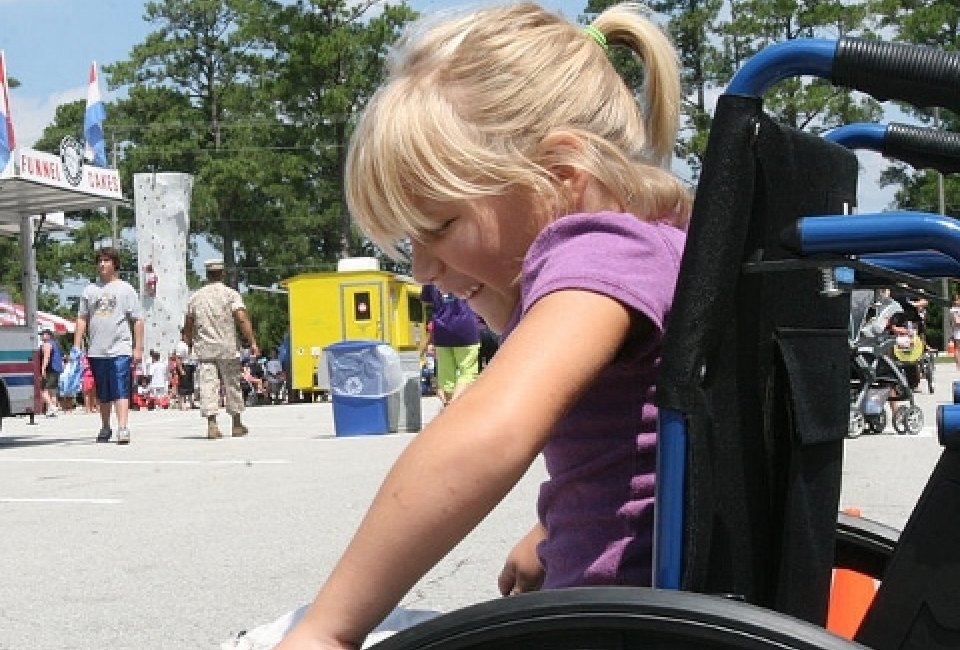 4/30/14
- By
Christi O'Donnell
For children with special physical, emotional, learning or medical needs, it can often be difficult to find summer camp programs designed specifically with their challenges in mind. While many traditional summer camps can accommodate a child with some minor needs, those designed to play on the strengths of special needs children while helping them develop in areas of weakness can often offer campers an experience unlike any other.
We've rounded up ten summer camps in and around Westchester County that cater to children with special needs, providing individual attention with low staff to student ratios coupled with programs designed to let kids have fun, learn and explore while developing social skills and confidence in a nurturing and safe environment. Read on for more details on special needs summer camps in Westchester and the lower Hudson Valley area. Looking for more camp options? Check out our ever-growing Summer Camp Guide and our Camp Directory.
Note that summer camp information for the 2020 season is changing daily. Please click the links to the individual camps below to see which ones are offering programs this year.
Summer Fun Club - Mamaroneck
1600 Harrison Avenue
914-502-3295
Grades PreK-2nd
This summer camp focuses on the social skills necessary for making friends and building self confidence. With lots of individualized instruction and small groups, children have fun while learning how to interact in age appropriate ways with adults and peers. Geared towards children with speech delays, Asperger's Sydrome, and autism spectrum disorders, it is also open to children who are shy and just in need of some extra social skills coaching.
Camp Gadol - Scarsdale
JCC of Mid-Westchester, 999 Wilmot Road
914-472-3300
Ages 2-9
Camp Gadol is an integrated model summer camp where children with special needs participate in traditional summer camp activities along side children without special needs. Specially trained staff assist campers and make accommodations for their needs as necessary. Camp activities include indoor and outdoor activities, arts and crafts, water play, sports, themed weeks and special events.
The NYU Summer Program for Kids - New Rochelle
College of New Rochelle, 29 Castle Place
516-358-1811
Ages 7-11
The NYU Summer Program for Kids, generally referred to as SPK, takes an evidence-based approach at treating and reaching kids with ADHD and attention deficit disorders. This 7 week therapeutic program is run on the College of New Rochelle campus, and the majority of counselors working at the program are upper classmen and graduate students who are being overseen by trained counselors and psychologists. The program serves about 50 children.
Our Victory Day Camp - Dobbs Ferry
600 Broadway
203-329-3394 (Winter); 914-674-4841 (Summer only)
Ages 5-13
Our Victory Day Camp is a 7 week program that serves children with learning disabilities and attention deficit disorders. The camp's 3:1 child to staff ratio provides campers with a great deal of individualized attention and the activities are designed to help the children grow their social awareness, interactive language skills and fine/gross motor skills. Activities include many traditional summer camps favorites like arts and crafts, nature study, sports and board games.
Clearpool Summer Camp - Carmel
33 Clearpool Road
845-225-8226 x606
Hillside Summer Camp - Brewster
400 Doansburg Road
845-225-8226 x605
Ages 4-15
Both run by Green Chimneys, these two summer camps focus on getting kids outdoors and exploring nature. Children are placed into peer groups based on age (4, 4-7, 8-10, and 11-15) and it follows an integrated model where campers with special needs participate alongside campers without special needs. For children who need a 1:1 assistance ratio, parents can arrange with the school (for an additional fee) for a trained staff member to work specifically with that child. Families can choose from a variety of session options (3, 6 or 9 weeks, depending on residency).
Special Recreation - Greenburgh
Parks & Recreation, 11 Olympic Lane
914-693-8985 x128
Ages 5-21
Part of the Greenburgh Parks and Recreation Department based in Ardsley, the Special Recreation program is offered at locations throughout the villages that encompass Greenburgh (Ardsley, Dobbs Ferry, Elmsford, Irvington, Hastings and Tarrytown). Activities include Special Olympics training, Camp Victory and Last Blast Extended Camp. These activities are open to both residents of Greenburgh and non-residents. For Camp Victory, first preference is given to residents and transportation is provided to residents.
North East Westchester Special Recreation - Various Locations
63 Bradhurst Avenue
914-347-4409
Ages 4-20
North East Westchester Special Recreation is a community based therapeutic recreation agency in Hawthorne that has been providing services for children and adults in Westchester since the 1970's. Their summer camp program offers a wide range of activities for children and young adults with developmental delays and learning disabilities. This summer they will be operating 5 different camps at 3 different locations in New Rochelle, Valhalla and Hawthorne. Visit their website to learn more about the focus of each camp.
Camp Sensational and Kiwi Connection - Chappaqua
WeeZee World, 480 North Bedford Road
914-752-2100
Ages 4-12
For the summer of 2014, Westchester County's premier sensory playspace, WeeZee World, is offering two summer camp experiences. Camp Sensational will take place entirely at the WeeZee facility and offers both full and half day programs focused on sensory play for children ages 4-12. For children in grades Kindergarten and up, WeeZee World is also introducing Kiwi Connection, a summer camp program that integrates all that WeeZee World has to offer with the recreational activities available at Kiwi Country Day Camp. Full and half day programs are available for Kiwi Connection campers and "Early Drop Off" and "Late Pick Up" options are available for both Camp Sensational and Kiwi Connection.
The Double H Ranch - Lake Luzerne
97 Hidden Valley Road
518-696-5676
Ages 6-21
This camp is quite a distance outside Westchester--about 3 hours North in Lake Luzerene, however I'm including it here because of my family's fantastic personal experience with this camp. Double H is a summer camp for children with life threatening illnesses where kids get to be kids. Campers at Double H swim, fish, boat, camp, participate in sports, arts and crafts, hiking, horseback riding, camp fires, field trips and a number of other traditional summer camp activities. Sessions last 6 days with a staff ratio of 2 campers to 1 adult. The primary summer sessions are for ages 6-16 with an "Alumni Session" for ages 17 to 21. All campers who qualify for and are accepted attend for FREE.
Sign up for the Mommy Poppins Newsletter today!