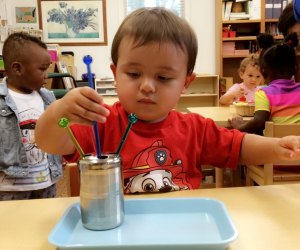 8 Bilingual and Immersion Programs for Westchester Preschoolers
A growing number of parents are enrolling their preschoolers in foreign-language programs in an effort to expose them to a second language early on. Multi-lingualism and immersion programs may offer cognitive advantages to kids, and many preschools are incorporating second languages into their curriculum to accommodate the heightened interest.
We've rounded up a list of preschools in Westchester that teach a second language. If you're searching for more preschool information, be sure to take a look at our specialized Preschool Guide.
Smart Linguists – Scarsdale
1 Heathcote Road
The 3- to 5-year-olds at Smart Linguists of Scarsdale will absorb Spanish in a completely natural way. The Preschool Class curriculum incorporates singing, movement, storytelling, snack time and art projects, all taught by native-speaking teachers in small classes of about eight kids or less. The classes also help children develop emergent literacy skills, including fine motor skills, sequencing, matching and sound identification, by using a variety of teaching methodologies.

Little Language League – Rye
22 Purdy Avenue, 2nd floor
The Little Language League offers Spanish, French, Italian and Mandarin immersion programs for children as young as 6 months old and runs through the 8th grade. Depending upon which program you choose, there are options for parent-child classes, theater classes, preschool classes and more —all taught via the ShineImmersion curriculum.
Our Montessori School – Yorktown Heights
2300 Crompond Rd
In addition to the traditional preschool curriculum, Our Montessori School provides students with the opportunity to take part in French lessons with a native French speaker on a weekly basis. Parents can also sign up kids for weekly elective classes that pull out a student for supplemental French lessons.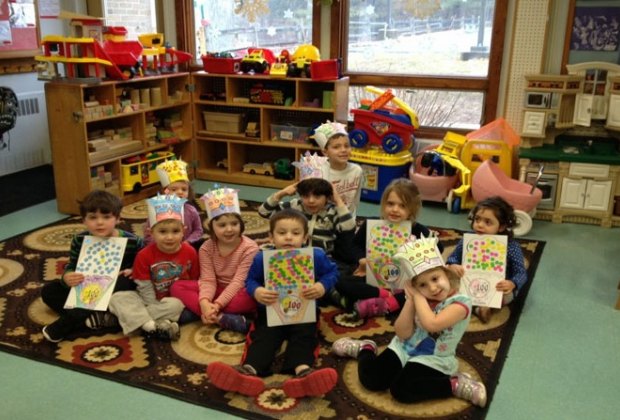 Our Montessori School offers weekly French lessons. Image credit: Our Montessori School

LinguaKids – Larchmont
2005 Palmer Avenue
The Mommy and Me interactive classes at LinguaKids are for children ages 6 months to 2 years, and they focus on teaching children about numbers, colors, shapes, animals and more through music and movement. The class is currently offered in Spanish. The Explorers program is a two-hour drop-off immersion class in Spanish or French for 2- to 4-year-olds. The curriculum includes activities that enhance motor skills, as well as theater and art projects. Finally, the Voyagers and Adventurers class for ages 4 and older encourages logical thinking through oral and written education and entertaining activities.

Liberty Montessori School – Mamaroneck
631 Boston Post Road
Liberty Montessori Schools incorporate basic German, Spanish and French language lessons in their preschool classes. The lessons are reinforced with multi-cultural activities and songs.

Montessori Children's Room – Armonk
67 Old Route 22
One afternoon a week, a Spanish language program is offered to children ages 4 and up. Kids build basic vocabulary and begin to develop an understanding and appreciation of international culture as well.

Evrika Learning Center – White Plains
7 Nosband Ave
Taught in the Mamaroneck Avenue Elementary School, the Evrika Learning Center offers two-hour Russian Language classes on Saturdays for kids ages 2 and up. Students learn conversational Russian and build vocabulary through play and interaction with the teacher and other students in the Play and Learn classes, while the Russian Speech classes (starting at age 3) focus on improving conversational Russian, self-expression and comprehension.

Hudson Country Montessori Preschool – New Rochelle
340 Quaker Ridge Rd
Preschool students at the Hudson Country Montessori program participate in weekly Spanish lessons. A foreign-language specialist comes into the classroom and teaches primarily through activity.
Top image credit: Hudson Country Montessori Preschool