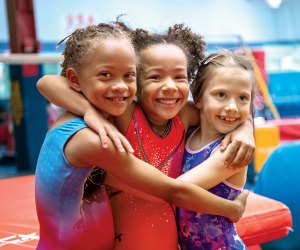 13 Top NYC Summer Day Camps for 2020
New York City has the best camps, whether you're looking to stave off summer brain drain with an awesome tech program; introduce your curious kiddo to dancing, visual arts, or cooking; or give your city kid a taste of a traditional country day camp with all the bells and whistles (and ropes course and swimming lessons, of course). We've rounded up some amazing arts camps, STEM camps, traditional suburban camps, and more from our wonderful summer camp partners.
The opportunities are seemingly unlimited with high tech camps where kids can learn all about robotics, Minecraft, or coding. Fantastic arts camps offer animation, filmmaking, acting, and dance. Meanwhile, traditional camps—both in the city and in the country—let kids sample a full day of fun. With summer camp registration already underway, the time to sign up is now. For even more ideas, check out our New York City Camp Guide, or browse our Summer Camp Directory by location, type, and age!
Note that summer camp information for the 2020 season is changing daily. Please click the links to the individual camps below to see which ones are offering programs this year.