New Year's Eve Weekend 2022 in DC: Noon Year's Eve, First Day Hikes, Fireworks, and More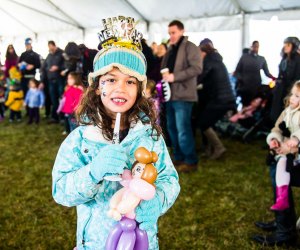 12/28/22
- By
Jennifer Swope
Looking for the best things to do in DC this weekend? Here are some family-friendly events and activities to add to your list for this holiday weekend.
Are you ready to ring in the new year? There are so many kid-friendly things to do on New Year's Eve in our region this weekend, including New Year's Eve Around the World at the Children's Science Center and Noon Time New Year at Port Discovery in Baltimore. If an arts and crafts project would interest your child, try KidCreate Studio's Parent's Time Off! New Year's Craft Party or the Midnight at Noon celebration at Artsy Partsy.
Some of us start the new year off sleepy. If that's you, head to brunch in your pajamas at Summer House Santa Monica in Bethesda. But if your family wants to jump into the new year, we've rounded up some great First Day Hikes. Read on for locations and information.
More Things To Do in Washington, DC this Week with Kids: