SPONSORED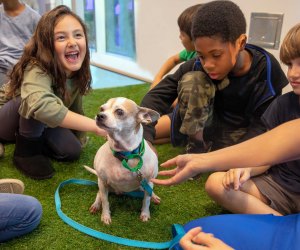 LA's Annenberg PetSpace Now Has a Summer Camp for Animal-Lovers
Where can animal-obsessed kiddos improve their cat selfie skills, help pups perfect fetch and roll over, and interact with adorable adoptable pets every day? On its mission to strengthen the bond between people and pets, LA's new Annenberg PetSpace is hosting a series of week-long summer camps (for kids ages 9 to 12) that are filled with demonstrations, crafts, educational games, and of course loads of animal encounters.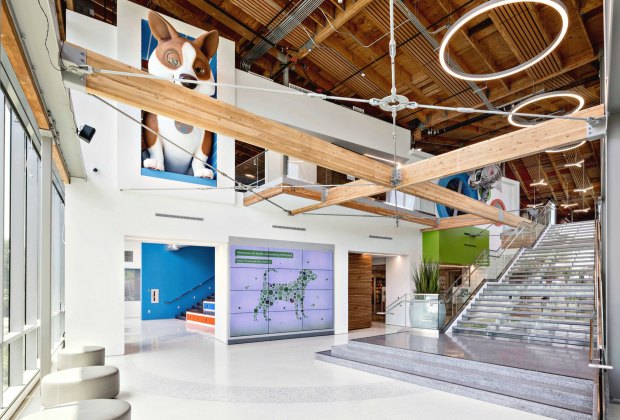 The Welcome Lobby
Housed in Annenberg PetSpace's mind-blowing 30,000-square-foot facility, this one-of-a-kind camp makes the most of the high-tech, sun-filled, interactive space that is part adoption center and part educational center. Campers are greeted each day by the giant animatronic pup and his feline friend who overlook the lobby. They can visit the center's adoptable doggies and kitties, who are happily housed in comfy suites (complete with television and music!). Plus, they have plenty of opportunities to make the most of popular visitor attractions, like the two-story indoor slide or the human-sized hamster wheel. Indoor and outdoor training areas and in-house veterinarian and grooming facilities offer even more chances for pet-lovers to learn.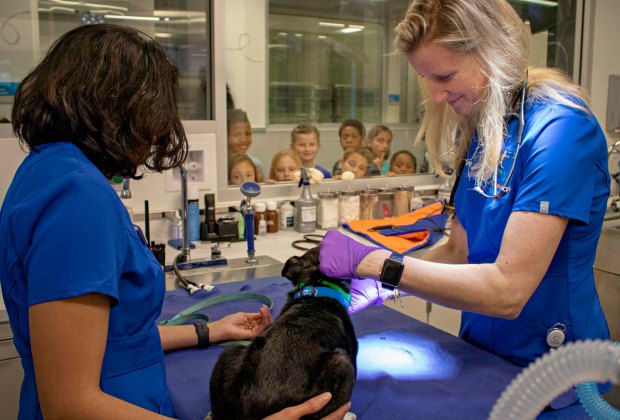 The five-day camp experience follows daily themes that teach kids about the human-animal bond, pet adoption, veterinary care, animal behavior, and much more. For example, Mondays are dubbed "Here's to Your Health," when campers get a behind-the-scenes tour of the facility with an in-depth look at the on-site PetSpace Health Center. Meanwhile, "Keep It Stylin'" Wednesdays are all about pet grooming and hygiene, with a hands-on lesson in pet photography, too. Other days include activities like playing pet behavior games, preparing healthy pet snacks, and learning about pet agility and exercises. Each week ends with a fun commencement ceremony where parents and caregivers can come see just how much their little ones have grown.
Each camp session runs Monday to Friday from 10am to 3pm at Wallis Annenberg PetSpace in Playa Vista. Learn even more about the summer camp and the facility on the PetSpace website, or head here to register now!
Photos courtesy of Annenberg PetSpace
Wallis Annenberg PetSpace
12005 Bluff Creek Dr
Playa Vista, CA 90094