Restaurants Open on Christmas on Long Island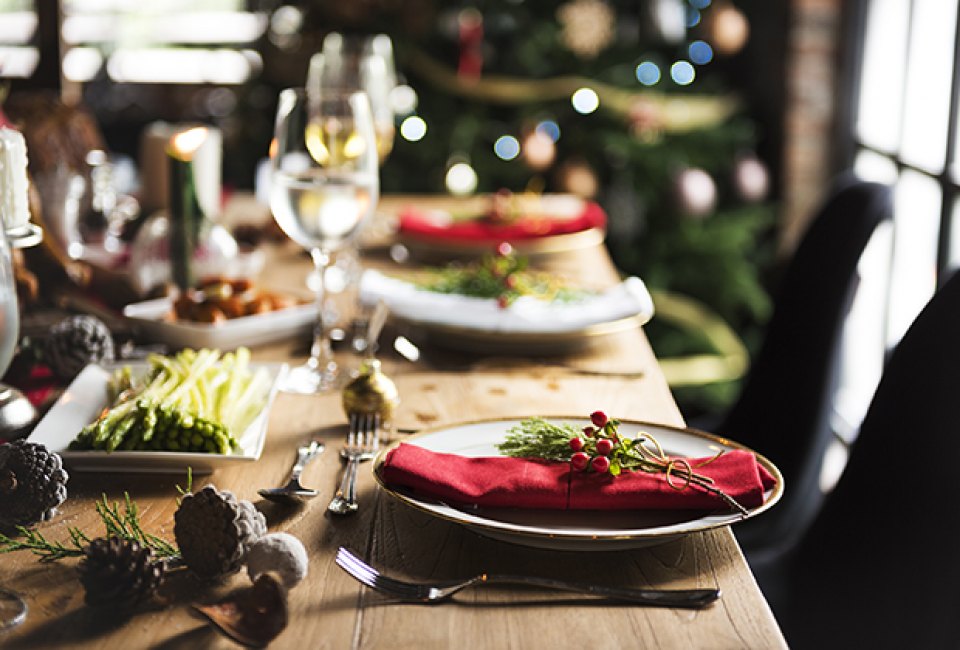 12/11/22
- By
Ian Stark
Looking for restaurants open on Christmas on Long Island? Read on for our top picks.
Cooking for the holidays can be stressful for even the most seasoned host, and it's not so fun if you're in the kitchen while the rest of the family is celebrating.
If you'd rather enjoy a meal out than spend hours preparing a feast, some Long Island restaurants are open to serve dinner on Christmas Eve and Christmas Day. Some even have kid-friendly menus. So take a look at this list to see which spots have the right menu for you. When it comes to holiday dining, it's best to play it safe and call ahead for reservations. For other seasonal activities and events this month, check out our holiday guide and list of top things to do with kids in December.
Restaurants in Nassau County Open on Christmas
Eric's serves modern and classical Italian cuisine. Eric's will offer a prix fixe menu for $69.95 on Christmas Day. A kids menu is available upon request. Call ahead for reservations.
On Christmas Eve, this Italian restaurant in Garden City offers its standard dinner and specials. Reservations are required. Seatings begin at 1pm and end at 7:30pm.
The always festive Milleridge Inn will be open on Christmas Eve. From noon-6:30pm the Inn hosts a lavish prix fixe dinner for $79.95 for adults and $32.95 for children ages 3-12. The menu includes turkey, pot roast, and lamb shank. Call ahead for reservations.
RELATED: Breakfast with Santa on Long Island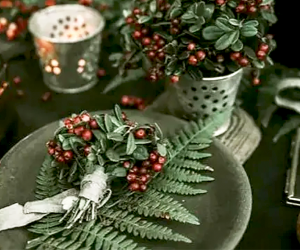 Thyme offers its normal menu and Christmas specials for the holiday.
4. Thyme — Roslyn
Thyme overlooks Gerry Park and Roslyn Duck Pond. This quaint and scenic restaurant offers its normal menu on Christmas Eve as well as holiday specials. Regular menu items include short rib pappardelle, butternut squash ravioli, Icelandic cod, and many more delicious options. You can also get your Christmas Eve dinner catered. Advance reservations are required.
Volpe Ristorante features a special Italian-inspired a la carte menu for Christmas Eve. Standout entrees include pistachio crusted sea bass, certified angus filet mignon, and chicken volpe. Save room for dessert and try the molten lava cake or tiramisu. Reservations can be made by phone or online.
If you are looking for more than a standard Christmas menu, try NK in East Meadow. This restaurant offers Caribbean fusion cuisine that's sure to please and the standard fare will be available for the holiday. Reservations are required.
There is something for everyone at this Nassau restaurant open on Christmas Day. Thom Thom has steaks, seafood, and sushi. The regular menu is available and reservations are required.
RELATED: Best Holiday Lights Drive-Thrus and Christmas Lights Shows on Long Island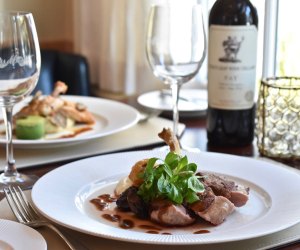 Sandbar offers an upscale a la carte menu for Christmas Eve.
Restaurants in Suffolk County Open on Christmas
8. Prime — Huntington
The restaurant's regular menu is available on Christmas Eve, as well as specials to be announced. Call to make a reservation. Prime and its sister restaurants, Tellers and Prime, are also offering a Christmas--to-go meal. Pre-orders are being taken until December 20 for this three-plus course feast.
9. Sandbar — Cold Spring Harbor
Sandbar offers an upscale menu for Christmas Eve, featuring chickpea fries, foie gras of the day, and coconut curry mussels; and those are just the appetizers. The menu is a la carte and reservations must be made in advance via phone.
Visit Wave on Christmas for a buffet dinner. Pricing is $75 per adult and $37.50 per child. Call ahead to book reservations for one of six seating times: 12pm, 1pm, 2pm, 3pm, 4pm, and 5pm.
If you want to add glamour to your holiday, visit IMC in the heart of Huntington this Christmas Day. This steakhouse offers a regular menu with a raw bar, steaks, burgers, and more. Reservations are required.
This NYC eatery that recently opened a second location in Huntington is open on Christmas Day. Lasagna Ristorante offers classic Italian cuisine. Reservations are required, and seatings are available from 11am to 9pm.
Nestled in the heart of Bay Shore, this restaurant features waterfront views and Italian French fare. Open on Christmas Day, Bella Vie requires reservations.
RELATED: The Nutcracker Ballet and Other Holiday Shows for Kids on Long Island

Desmond's at East Wind has a three-course prix-fixe on Christmas.
Restaurants on Long Island's East End Open on Christmas
Sip on a glass of local wine in a warm and cozy atmosphere. The Christmas Eve menu features holiday specials and regular dishes such as seafood bisque, chicken pot pie, and roast duck. You can also get pot pies from NoFo Pot Pies to bring home and warm up for Christmas dinner. Reservations must be made in advance online or by phone.
Celebrate Christmas Eve with the family at Desmond's. The three-course prix fixe menu is available from 4 to 9pm for $59.95 a person. From the rib eye to the short ribs and seared cod to Frenched chicken, you won't leave hungry. A separate children's menu is available.
This article was originally published in 2012. It was updated in December 2022.
Top photo via Bigstock; all other photos courtesy of the restaurants
Sign up for the Mommy Poppins Newsletter today!