Best Family-Friendly Restaurants in New Rochelle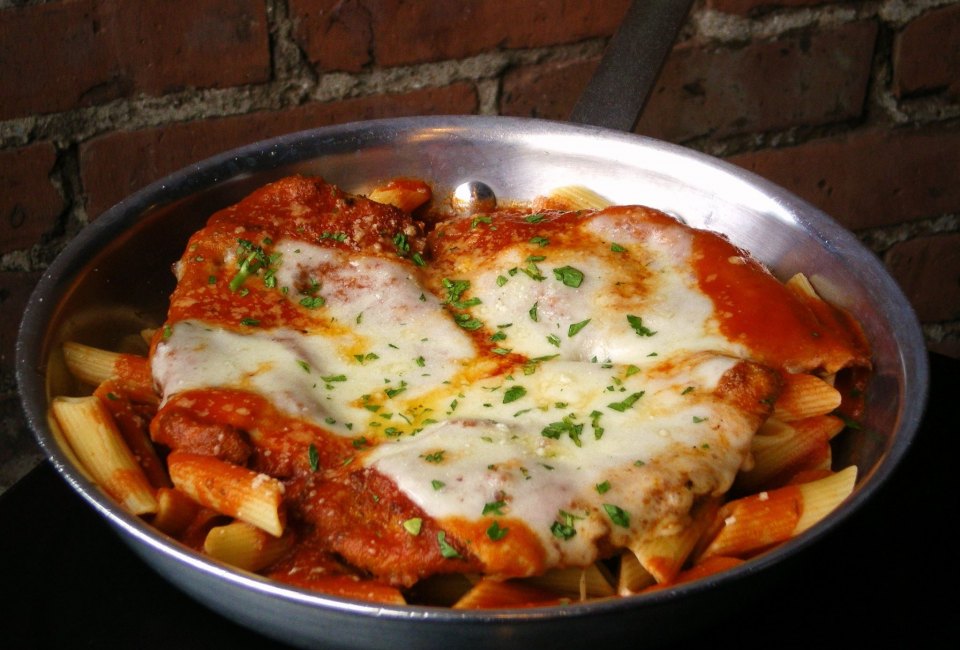 1/31/14
- By
Sonia Gonzalez
So far during our month-long focus on New Rochelle, we've rounded up the top things to do and great places to play. For our final post on New Rochelle this month, we're taking a look at family-friendly eateries around the city. New Rochelle has lots of dining options and a wide variety of cuisine including choices from vegan to southern comfort and everything in between. Read on for our top picks for dining in New Rochelle with kids.
Jolo's Kitchen
412 North Avenue
This vegan eatery has been a staple in New Rochelle for years and was selected by Westchester Magazine in 2012 as the best vegan restaurant in the county. With its Caribbean flare and tasty dishes, it's definitely worth checking out. Even carnivores such as my brood can find something tasty here.
Sweet Potatoes
393 North Avenue
I absolutely love soul food so I'm always on the lookout for great places to indulge. Though Sweet Potatoes is seriously small (five 2-seater tables--that's it), it works for a weekday lunch with your little one. Its also a great grab-and-go option. Though there is no dedicated kids' menu, my kids either share a dish or we take home leftovers (midnight snack, anyone?). They do have a separate dining room two doors down that is open on Sundays from 1pm-5pm. And on 2nd and 4th Sunday of each month, you'll find live jazz music.
AJ's Burgers
542 North Avenue
Our first trip to AJ's was an impromptu stop for an early dinner. We were seated right away and my kids were given raw pizza dough to play with and shape into whatever they wanted, which was a fun surprise and made them instant fans of AJ's. The waiter collected their masterpieces for cooking and we munched on that until our food arrived. AJ's serves breakfast, lunch and dinner in a casual and just-noisy-enough setting. The staff is quick, friendly and attentive and the prices are good. We usually stick with the basics (chicken and burgers), though AJ's does serve pasta dishes, paninis and more.
Posto 22
22 Division Street
If you're looking for classic Italian fare, you can't go wrong with Posto 22. With signature dishes, an extensive selection of wine, nice decor and a children's menu with favorites like baked ziti and chicken parm, it's an easy choice for a family meal. Posto 22 also has outdoor seating to enjoy in warmer months.
Alvin & Friends
14 Memorial Highway
Listed among Westchester Magazine's Best of 2013, this southern/Caribbean restaurant offers Sunday brunch with live jazz and gospel music, which has become a popular choice for local families.
Modern Restaurant and Lounge
310 Huguenot Street
Modern offers classic Italian dishes in a bright and casual setting and attentive staff. The kids menu has staples like pasta, burgers and mac and cheese.
La Herradura Mexican Pizza and Restaurant
563 Main Street
For tasty Mexican fare, head to La Herradura. The guacamole is as fresh as it gets (made on a cart at your table when you order) and all the dishes we've had have been fantastic.
Coromandel Cuisine of India
30 Division Street
This mini-chain has outposts in Connecticut and Orange County. The food is delicious and the staff is friendly and inviting. They will adjust the spiciness of any dish based on your preference and offer lots of vegetarian options. They also have brunch on Sundays.
Check our our Kid Friendly Restaurant Guide for more ideas for dining out in Westchester!
Image courtesy of AJ's Burgers
Sign up for the Mommy Poppins Newsletter today!