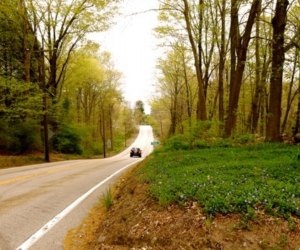 Roadtrippin' to the Quiet Corner of Connecticut
Ah. Meandering scenic roads, sprawling farms with classic red barns, and plenty of quiet. Bordering Rhode Island and Massachusetts, Connecticut's northeastern most point has been dubbed the "Quiet Corner." But that doesn't mean there's nothing to do. Check out all of the awesomeness tucked into the Quiet Corner this spring. And for more fun, check out our Mommy Poppins Spring Guide!
Here's a little background on The Quiet Corner. This particular section of Connecticut lies within the designated National Heritage Corridor. The last green valley, as it has been called, is a corridor stretching along the Quinebaug and Shetucket Rivers. It represents the remaining substantial greenbelt stretching over 1,000 square miles between Washington and Boston. This means loads of quintessential barns with those charming split rail fences, stately town greens, cornfields, and roadside farm stands. It's pastoral paradise.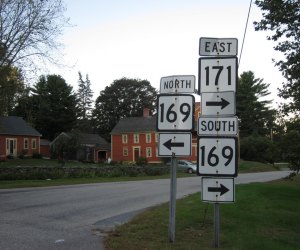 Photo courtesy of Flickr
OUR LATEST VIDEOS
The Quiet Corner and its beloved scenic highway, Route 169, are most easily reached from I-395 or from I-84, which runs southwest to northeast through Connecticut. There is something so wonderful (and also so impulsive) about jumping behind the wheel of your car and taking an unexpected road trip. And yes, sometimes it's more about the journey than the destination. But with children, there usually has to be a destination (like ice cream) in sight.
As the second longest national scenic byway in America, running for 32 miles between Lisbon and Woodstock, Route 169 has that two-lane country road experience country songs are made of. Here are some towns we suggest stopping by along the way.
Woodstock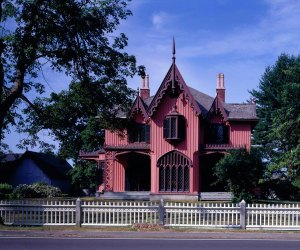 Photo courtesy of Roseland Cottage
First, visit that famously pink house, a historic gothic revival with picturesque grounds. A tour of the Roseland Cottage takes you through the summer home of silk-tycoon, Henry C. Bowen. Here you'll see where the Bowen's threw lavish Fourth of July parties and you'll get a chance to enter the oldest bowling alley in America. The Rose Cottage sits on more than 60 stunning acres perfect to play on and explore. Complete with a playground, Roseland Park is the perfect place for planning a family picnic. Bring a fishing pole and cast a line at the lake!
Pomfret
Set against almost 700 acres of rolling hills, pastures and woodland, the Pomfret Conservation Center managed by the Connecticut Audubon beckons you to take a walk on over 10 miles of trails and count the number of bird species you spy. Over 210 have been sighted here. After, have lunch at the Vanilla Bean Café which has always been the forerunner of foodie-approved, locally sourced restaurants, even when it opened 28 years ago on this bucolic corner of Pomfret. For nearly 30 years, the Vanilla Bean Café is still known for soups and sandwiches.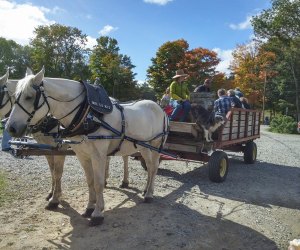 Photo courtesy of We-Li-Kit Ice Cream Stand
We might also recommend checking out We-Lik-It Ice Cream Stand on the Rich Family Farm in Pomfret. This ice cream stand won Yankee Magazine's Editor's Choice for its delicious ice cream that comes fresh from the dairy farm. And, paired with a hay ride, who can resist? Not I. Open daily from noon to 8pm, We-Li-KIt serves up its premium hand crafted ice cream in dozens of flavors. And, on Fridays, Saturdays, and Sundays they'll be dishing up New England Clam Chowder and clam cakes.
Brooklyn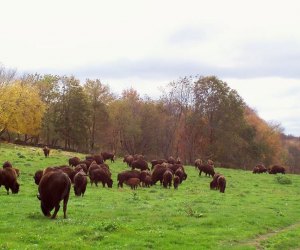 Photo courtesy of Creamery Brook Bison
With more than ninety bison, tours, and a petting zoo, Creamery Brook Bison in Brooklyn is easily one of the most popular farms in the state. There are plenty of animals to see and feed on Tanner's farm, though obviously the stars of the show are those buffalo that roam about inside their fenced-in pasture. Take a wagon ride through a herd of bison and you'll definitely feel like you're back in the wild west.
Thompson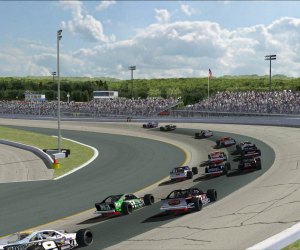 Photo Courtesy of Smiffsden
Enjoy a little piece of NASCAR without having to leave the comfort of the countryside at Thompson Speedway Motorsports Park. In addition to the raceway is an 18-hole golf course. Located on the grounds of Thompson Speedway Motorsports Park, the Raceway Restaurant – or, as it is known by locals as the Clubhouse – has been serving great food and drinks to racers and race fans for 74 years.
Cover photo courtesy of Drive Connecticut