Online Robotics Camp
Young Gates - Kids Online Personalized Classes

Artificial Intelligence with Scratch Online Camp
Young Gates - Kids Online Personalized Classes

Spark Math: Free Trial Class
Virtual
Sign up for our free newsletters.
New Spaces in Old Places - Fairfield County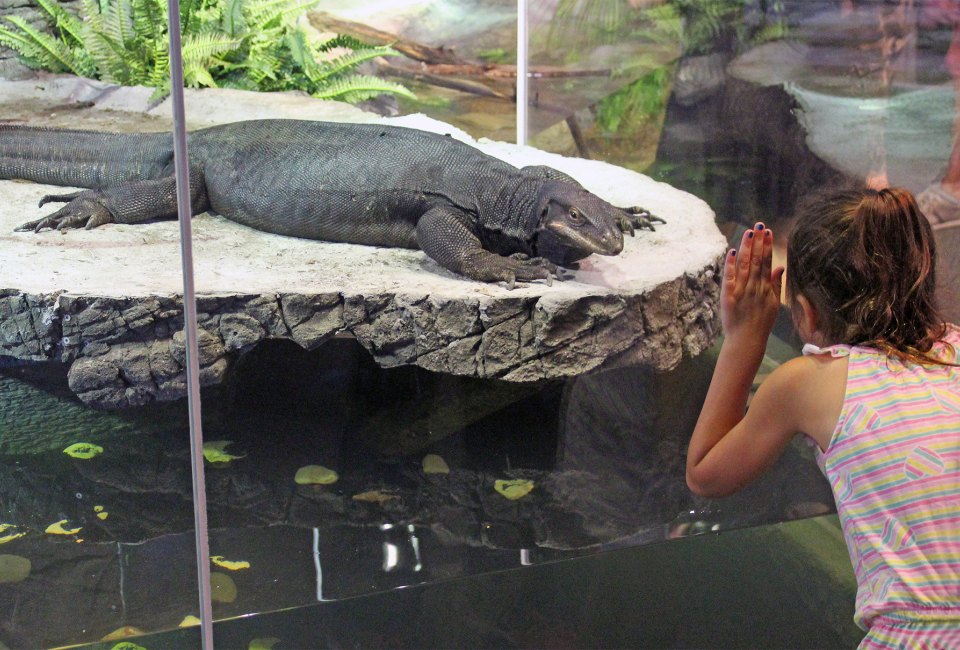 12/22/18
- By
Ally Noel
There have been a lot of changes around Fairfield County over the past few months. In case you missed it, many of the most popular cultural institutions got a little bit of a face-lift. These new exhibits breathe fresh air into the tried-and-true family favorites. Their renovated spaces, new animals, expanded exhibition spaces all offer state-of -the-art programming for Fairfield County families.
The Steven & Alexandra Cohen Skating Center at Mill River Park—Stamford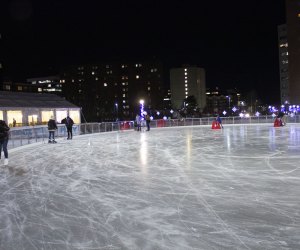 Glide across the ice at this new spot in Stamford. Image courtey of the venue.

There seem to be a ton of ice rinks in Fairfield County; however The Steven & Alexandra Cohen Skating Center is like none-other. Nestled into Mill River Park, the rink provides over 9,000 square feet of ice dedicated to recreational skating. There are plans to have live music on Thursdays nights, costumed character visits on weekends, and even a DJ from 7 to 10 pm on Saturdays. After the New Year, the rink will be offering learn-to-skate lessons.
Knobloch Family Farmhouse at Stamford Museum and Nature Center—Stamford

It's been a while since the Stamford Museum and Nature Center has built anything new - fifty years to be exact. The Knobloch Family Farmhouse was definitely worth the wait. This large new structure was built with a focus on education. The rustic-chic building will allow some of the SMNC's favorite youth programs to continue through the winter months and even add overnight options to popular scouting programs. But, why should the kids get to have all the fun? This beautiful new space also allows the Center to expand its Adult Education options. Coming in 2019, you can expect to find wine classes, dance lessons, floral design, and more.
Just Add Water at the Maritime Aquarium 
—Norwalk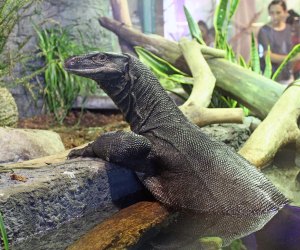 The Just Add Water exhibit has 23 different species. Image courtesy of the venue.
Earlier this year, the Maritime Aquarium added a brand new exhibit to its second floor. The "Just Add Water" exhibit features 23 species of animals, many of which have never been displayed at the Maritime Aquarium. You can get up closer and personal with animals such as a quail, owl, macaw, reptiles, monkeys, a porcupine, and a skunk to examine the interconnectivity of all the different biomes on planet Earth.
Red Wolf & Red Pandas & an Improved Farmyard at Connecticut's Beardsley Zoo—Bridgeport


Watching the Red Pandas play is so entertaining. Image courtesy of the venue.


There are a lot of big changes going on at the Beardsley Zoo.
In August, the Connecticut's Beardsley Zoo welcomes the newest addition to the Zoo family - a three-year old red wolf named Peanut. Fewer than 40 Red Wolves remain living in the wild, so seeing this beautiful animal at the Zoo is an important step in educating guests about this species.
In October, the Zoo finished the building of a spacious new home for two red pandas - Rochan and Meri. Red pandas are a threatened species in the wild, so they are now party of the zoo's Species Survival Plan (SSP). The educator on site told us that these pandas prefer cooler climates - so, it would definitely be worth visiting them in the winter.
Starting in December, The Zoo is also starting a major renovation of its popular Farmyard exhibit. The renovation will include a new habitat for pigs, goats, miniature horses, and larger hoofed animals and a children's play area. A zoo favorite since 1975, the plan is to keep sections of the Farmyard open during the renovation.
Nature Playground at Earthplace —Westport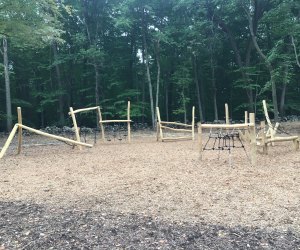 Play in nature at the new playground at Earthplace. Image courtesy of the venue.
This nature-based playground opened in October. Located next to the picnic area, you will find several different structures built to mimic nature. Kids will feel like they are walking on a log in the woods or stepping on stones on the forrest floor. Like much of Earthplace's outdoor facilities, this playground is open 365 days a year from dawn to dusk.