The "New Bruce": Kid-Friendly Changes to Bruce Museum in Greenwich, CT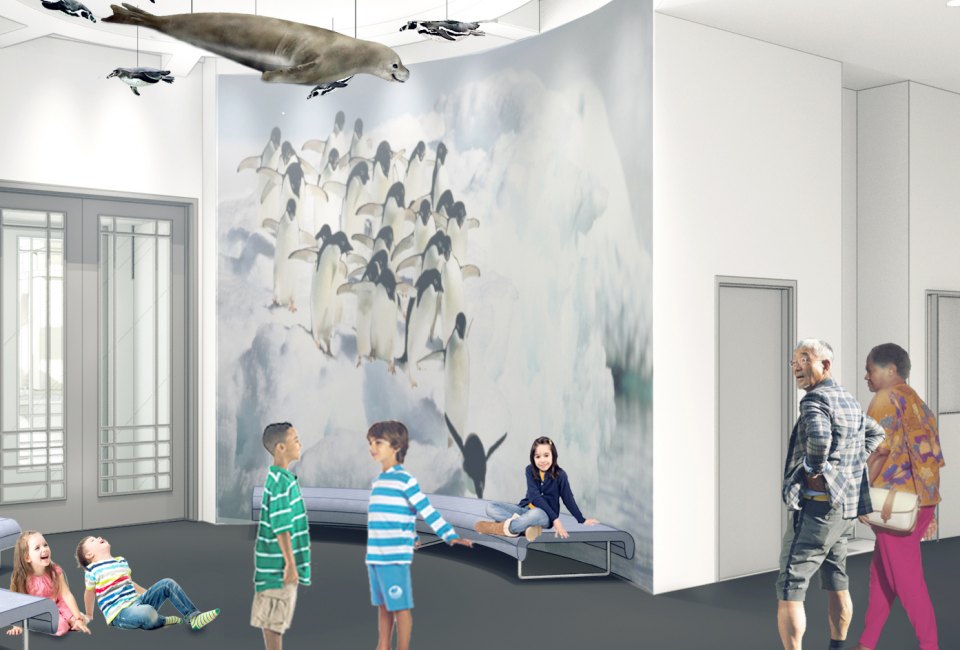 3/6/23
- By
Clementina Verge
Situated in gorgeous Greenwich, the Bruce Museum has long been a magnet for Fairfield-area families. But parents will be thrilled to know that the Bruce is bigger, better, and way kid-friendlier. The New Bruce Museum Grand Opening–Sunday, April 2, 2023–features free admission for visitors along with festivities. The week leading up to the grand opening will include special celebrations. Exciting renovations began in 2019. These transformed the main gallery space to focus on hands-on science exhibits. Other exciting changes include an update to the Art Wing. And most exciting of all, there's a brand-new Education Wing devoted to interactive children's programming. Read on for more exciting details about the "New Bruce" and see our Connecticut Museum Guide for more enriching day-trip ideas.

The new Bruce Museum will more than double in size, expanding from 30,000 to 70,000 square feet.
New Bruce Museum Kids' Programs
Thankfully, kids have enjoyed features of the "New Bruce" for some time. In anticipation of the family-friendly structural changes, the Bruce Museum had enhanced its children's programming. Along with events like Fall Family Day, families have enjoyed wonderful programs at the museum.
STEAM (science, technology, engineering, art, and math) programming for little ones is a big focus at the "New Bruce," too. Preschoolers and their caregivers are invited to Bruce Beginnings, a science and arts activity program that's offered every Tuesday morning and afternoon, while toddlers are encouraged to explore through play at Bruce Beginnings, Jr on select days.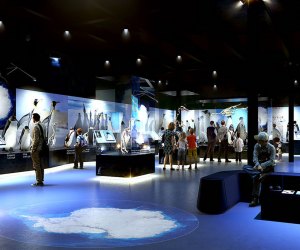 Along with rotating science exhibits, The New Bruce features permanent Science Wing.
All-New Science Gallery and Educational Wing in the Works
Encompassing all of the museum's existing galleries, the Science Wing of the New Bruce has space to explore cutting-edge science themes in greater depth. Kids can see fossils and specimens as well as a dazzling mineral gallery. New lighting and sound effects in the science galleries create multi-sensory expeditions thorough the region's natural history. Dioramas and exhibits include dinosaurs and live animal displays.
Meanwhile, artsy kids will appreciate new permanent art galleries (a first for the museum). The galleries encourage art exploration via works spanning from the fourth century to the early 21st century. The William L. Richter Art Wing will feature works by Winslow Homer, Pablo Picasso, and Henri Matisse. An adjoiing sculpture gallery provides striking views of Long Island Sound.
For families, the most exciting feature of the "New Bruce" might be the sate-of-the-art Cohen Education Wing. Here, spaces dedicated to interactive learning will triple in size and accommodate programs for children as young as 2 and lifelong learners of all ages. Designed with both field trip groups and family day trippers in mind, the Education Wing will feature loads of interactive displays related to science, nature, technology, and more.
The Bruce Museum - Know Before You Go
The museum is open Tuesday to Sunday, 10am to 5pm.
Admission is $20 for adults; $15 for students (5-22 with valid ID), and free for museum members and children under 5. Individual admission is free on Tuesdays.
The building is stroller-friendly and accessible to individuals with disabilities.
Bruce Park, which borders the museum property, features hiking trails, picnic areas, and a playground.
For now, there is no cafe on site, although one will be opening soon (complete with patio tables). But plenty of good eats are found in the area. The French-inspired Meli-Melo features a vast selection of crepes, sorbets, soups, sandwiches, and ice cream. If you'd rather feast on Mediterranean cuisine, check out Famous Green Kitchen, go Southwestern at Boxcar Cantina, or indulge your sweet tooth at St. Moritz Pastry Shop.
All photos courtesy of the Bruce Museum
Originally published 10/2019
Places featured in this article: