Eastern Connecticut Fall Fairs and Festivals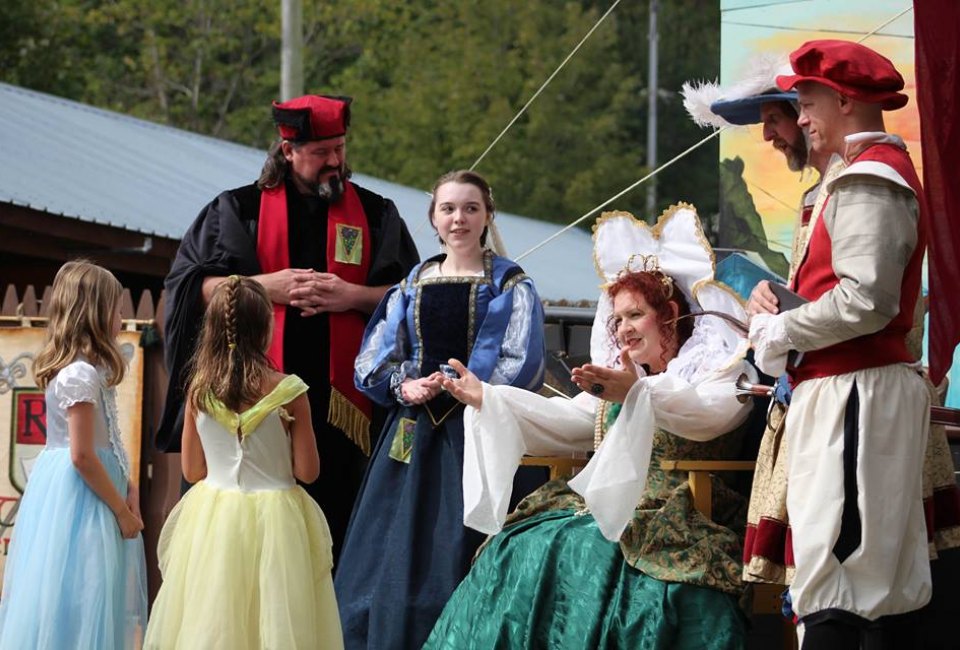 9/11/17
- By
Sherry Pardy
Call me a crazy New Englander, but this time of year is what I live for. I love slipping on a pair of boots, some fleece, perhaps a scarf if there's a nip in the air, and loading up the family into our SUV, with a destination in mind...a local fair. Fair season ranks up there with premieres of favorite new television shows, the first snow of the year, or that first, warmish spring day when you can begin to taste summer. It's a rite of seasonal passage, spending too much money on fried dough and games you'll never win, riding the ferris wheel and stopping at the top with an unencumbered view of the entire midway and beyond. It's delightful. Eastern Connecticut has a many opportunities to savor the Fall season, so take advantage of as many as you can!
Renaissance Faire - Lebanon
September 2 - October 9
Get into a period costume and bring the kids to see demonstrations of combat, free flight birds of prey, and archery. Food is aplenty at the Ren Faire, especially the beloved turkey legs.
Pumpkin and Craft Fair - Quaker Hill
October 7
An annual event held by the Quaker Hill Baptist Church, the main attraction is the huge tag sale and large selection of homemade baked goods. And, of course, it's a perfect spot to get your fall pumpkin!
Pumpkins n' Pooches Autumn Fair and Dog Fest - Colchester
October 7
On October 7th, the Colchester Green hosts a unique local fair, sponsored by the Colchester Lions Club. Bring your pooch to compete in a variety of doggie contests, bring the kids to try their hands at a pumpkin decorating competition, and bring your appetite for some delicious food offerings. Don't forget the hay ride!
Groton Fall Festival - Groton
October 7
Perhaps the Granddaddy of all the fall festivals in Southeastern Connecticut, the Groton Fall Festival boasts activities to entertain the whole family, all day! Check out the live music stage, and bring your camera for optimal photos of the family in the pumpkin patch. There are crafters, artists, and vendors too. Local tip: Get there early for the best parking or, take advantage of shuttles from nearby Grasso Tech.
Great Pumpkin Fair - Putnam
October 21
Come to this town-wide celebration and enjoy music, rides, arts and crafts, and more! There is even a Great Pumpkin Railroad Express!
Putnam First Fridays - Putnam
Until October 6
Sponsored by the Putnam Business Association, First Fridays run from May through October 6. Celebrate the amazing offerings of the city of Putnam on the first Friday of every month with live entertainment, restaurant specials and more!
Originally Published 10-1-2013.
Photo Credit: CT Renaissance Faire

Sign up for our free
newsletters.
Mommy Poppins is a family activity website that helps people find things to do with kids.
©
2023
MommyPoppins. All Rights Reserved.
mp-prod4-v4.32.99
We use cookies and other data collection technologies to provide the best experience for our customers.
Learn More
Sign up for the Mommy Poppins Newsletter today!