17 Mini Golf Courses Near Chicago for Kid-Friendly Putt-Putt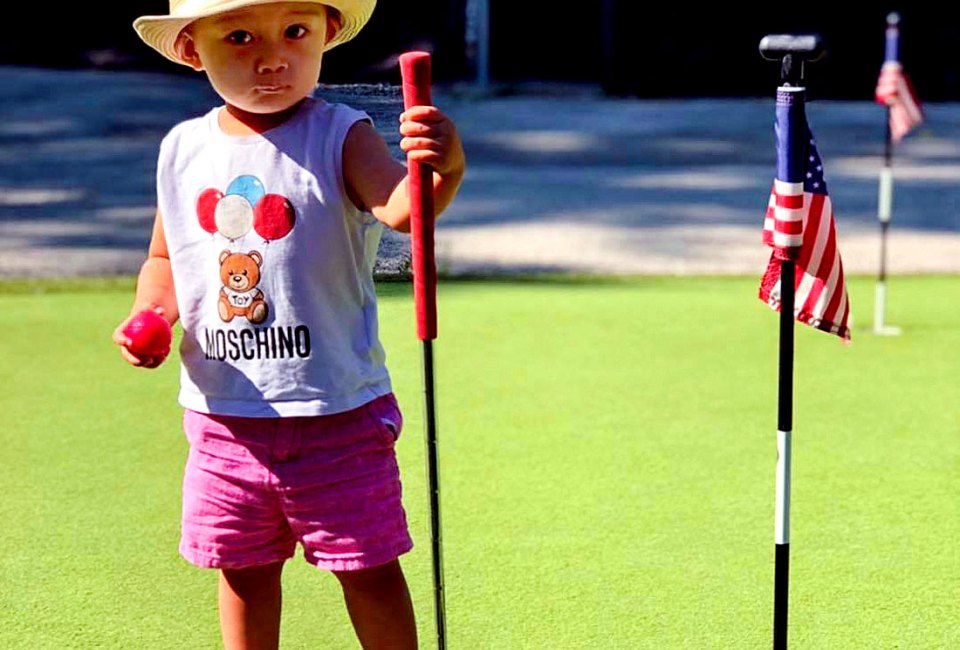 7/23/23
- By
Maureen Wilkey
There's no shortage of mini golf near Chicago—and putt putt might just be one of the better summer and fall activities for kids. It offers a chance for some physical activity and a bit of fresh air. These 17 Chicago mini golf courses are fun for kids and adults alike, combining skill and luck for a friendly competition among family members. We've also included indoor putt putt in Chicago for inclement weather, so those are always a solid backup plan (or primary plan!).
Mini Golf in Chicago
Families can meander through Lincoln Park while putting 18 holes among waterfalls and footbridges adjacent to the Diversey Driving Range.
Visit Chicago's landmarks in miniature at this mini golf course within pretty Maggie Daly Park. Obstacles include a tiny Willis Tower, Chicago Theatre sign, and basketball hoop, but they change frequently so visitors get a new experience each time.
This mini golf course in North Lawndale just opened a few years ago, replacing an older putt-putt course. The course was designed by local teenagers and is bird-themed, meaning that each hole is designed with a specific bird species in mind. Keep an eye out for deals like Two-For Tuesday, where two people golf for the price of one during select hours.
Mini Golf in Chicago's North and Northwest Suburbs
This old-timey mining town themed miniature golf course features obstacles such as wagon wheels, crates, tree stumps, and rocks. There are also batting cages and a skate and BMX park here. Concessions are available, too.
This punny mid-century mini-golf course features novelty statues of Mount Rushmore, rocket ships, elephants, and castles as its obstacles. Parents should be aware that there is a 48-inch minimum height for kids to play. Cash only.
Skokie Sports Park offers an 18-hole "around the world" themed Traveler's Quest course, and a nine-hole Kid's Quest course for smaller golfers. The Traveler's Quest is challenging for big kids and grown-ups. Play just one or get a deal to play both courses. The park also has batting cages for kids who need to swing a little more.
Enjoy waterfalls, rivers, and more at this jungle-themed miniature golf course near Chicago. It actually has two 18-hole mini golf courses; some holes are easy while others are challenging, offering fun for kids and adults.
Everyone can enjoy this kitschy retro mini golf center with its two courses featuring a dinosaur, giant chicken, windmill, barn, and vintage figurines. Batting cages, a game room, and an ice cream shop known as the Bunny Hutch are also on site. Cash only.
Mini Golf in Chicago's West and Southwest Suburbs
The 18-hole course at this Indiana Jones-themed miniature golf course centers around a 22-foot high waterfall. The course includes water features, hills, bridges, and multi-level holes. Don't miss the mega snake!
Pick from among two 18-hole mini-golf courses at this Glen Ellyn Park District facility. Each features cascading waterfalls and streams, and one course is completely ADA Accessible. Check the website for special glow golf nights during which players use lit golf balls to navigate the course.
The Bolingbrook Park District's mini golf course features a 40-foot tall waterfall and a giant cave, as well as two courses from which to choose. Check in to see Maddux the Moose taking on a round. There are also batting cages and an arcade here.
This railroad-themed mini golf course within Carol Stream Park District's McCaslin Park is simple enough for even the littlest golfers. Snacks, drinks, and adult beverages are available at the snack stand.
Little putters can try their hand at miniature golf holes inside a cave, on top of a mountain, or around tiki statues. The venue features a colorful waterfall.
Indoor Mini Golf Near Chicago
This indoor family fun center is home to the Black Knight's Adventure Golf Course, nine holes of glow-in-the-dark fun with Medieval-themed obstacles. Kids can also play video games, enjoy the go-karts, a round of mini bowling, and more attractions.
Aliens have invaded this glow-in-the-dark indoor golf course in Orland Park. For an extra challenge, golfers can play with 3D glasses to make objects appear bigger than they are along the 18-hole black light course.
This 9-hole mini golf course is located in an old garment factory. It doesn't have the cute houses and kitschy obstacles of many mini golf courses, so it's better for older kids who really enjoy the challenge of making par. With a full bar, it's also great for adults, and turns into an age 21+ experience after 5 PM.
Described as "tech infused mini golf," Puttshack has four nine-hole courses for families to explore. You can also shoot for bonus tubes, answer true or false questions by hitting your ball into a certain area, and try to avoid hazard traps. Puttshack is a sort of combination of pinball and golf, which can be a lot of fun for older kids. This venue also becomes 21+ after 8 p.m.
Click Here to Sign Up!