SPONSORED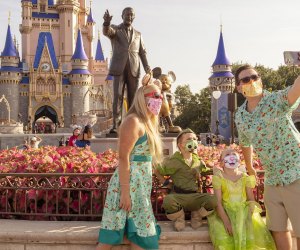 EZ Dis Offers Families Free Disney Vacation Planning Services with No Catch
Founded by Magic Kingdom-loving mom and certified "Disney Master" Sandy Nussbaum-Giercyk, EZ Dis by Instant Impressions Travel Services has game-changed the Disney vacation planning process with their personal concierge-style services. Staffed with specialized consultants who know all the ins and outs of the parks and properties, the Disney authorized agency can help you customize and book your entire vacation at zero cost to you.
Why plan your trip with a Disney travel specialist, you ask? As Sandy says, planning a Disney vacation is like no other—and she would know! Not only has she been frequenting the park since she was a kid, but she now personally visits Walt Disney World® 7 to 10 times a year to keep her team and clients up to speed on the latest and greatest offerings. Known to attend multiple performances of every new show just to see it from all angles and to rotate through hotels on a 3-year cycle to review everything from the sheets to the pool, her one-of-a-kind informational vlogs, weekly podcasts, and hands-on planning services are worth their weight in Treasure Island gold (plus, she's undoubtedly earned that honorary Disney master's degree).
In fact, it's this unrivaled Disney love and knowledge that seems to set EZ Dis apart. Sandy and her team are able to create thoughtfully customized itineraries for families complete with hotel bookings, dinner reservations, and even game plans for taking on the parks. From helping you dodge long lines at Epcot and telling you the best spot to catch the Festival of Fantasy parade to helping you with your My Disney Experience account and making FastPass reservations, there isn't anything they haven't thought of. And while some travel agents never even set foot on Mickey's home turf, Sandy sees to it that her entire team not only takes Disney's standard online "College of Knowledge" course, but that they complete an intensive on-site training that covers unique attractions and resorts across the park—and that first-hand experience really shows.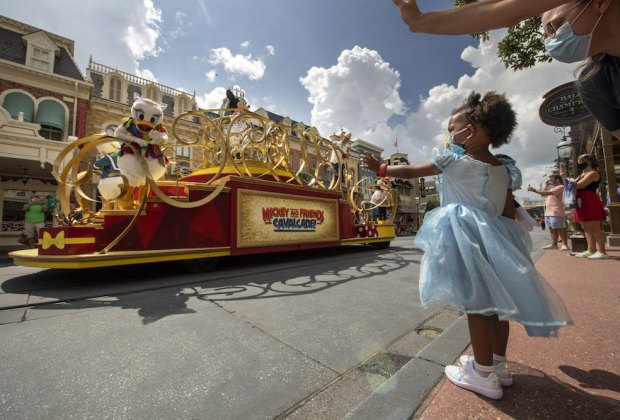 Ok, so how do you start planning your getaway with one of these Disney pros? Step one is to schedule a consultation with an EZ Dis agent, who will first focus on getting to know your family and vacation style, then help you lock in the perfect Disney destination. Are you thrill seekers? Beach lovers? Adventurous world travelers? Do you have 1 kid? 5 kids? Toddlers or teens? On top of being knowledgeable about the endlessly popular Walt Disney World® Resort, the team is well-versed in Disney Cruise Line®, Adventures by Disney®, and the beautiful Disney Resorts in Aulani, Vero Beach, and Hilton Head (Sandy's experienced all of those too...), so they're sure to be able to find the best fit for your crew.
Once you've determined your Disney destination, EZ Dis provides you with a vacation planning template complete with park hours, parade and fireworks schedules, and all the other details you'll want to have on hand. From there, you can fill out your own itinerary or continue to work with your agent by phone or email to plan the nitty gritty. Your agent can help you with everything from plotting special surprises to continually checking for new codes to lower your vacation rate. And once you're in getaway mode, you can count on your personal concierge for 24/7 emergency help, whether there's a big storm coming or you suddenly need to see a dentist, stat.
Sound too good to be true? As Sandy herself explains, EZ Dis agents are commissioned by Disney, so you'll never pay a penny for their services. In fact, you might even save money on your trip or earn perks thanks to the agency's special relationships with partners across the Disney properties.
If you're ready to learn more (or just pack your bags), visit the EZ Dis by Instant Impressions Travel Services website or book a consultation here or by phone: 1-877-EZDIS-EZ (877-393-4739)
Photos by Kent Phillips via Walt Disney World® News