Free Camps and Classes for Kids at a Store Near You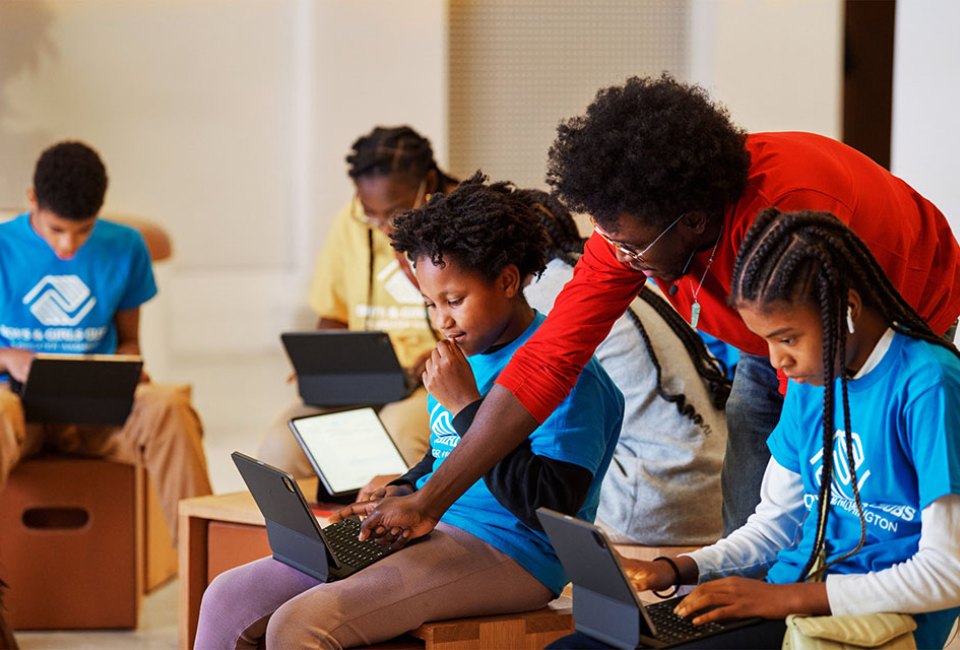 7/4/23
- By
Maureen Wilkey
Classes and camps are a big part of growing up for many kids. They are fun, enriching, and provide parents with some much-needed alone time on weekends or during school breaks. But as every parent knows, the cost of camps and classes can add up quickly.
Luckily, not every class your kid takes has to cost an arm and a leg. Many national chain stores offer fun and free camps and classes for kids that will teach them something new and show them a great time. These include cooking classes, coding and tech lessons, arts and crafts workshops, and more.
Here are 11 nationwide chain stores that offer free classes and camps to help fill kids' schedules without breaking the bank—even if your child does ask you to buy something while you're there! Check out our Guide to Classes for Kids and our Summer Camp Guide for even more fun ways to fill your kids' days.

Join Home Depot the first Saturday of each month from 9am-12pm for free in-person kids' workshops.
Stores with Free Camps and Classes for Kids
Visit this home improvement store on the first Saturday morning of each month to make a fun and handy craft with your kids. RSVP in advance to create DIY toys and decorations that vary seasonally—think birdhouses in the spring, beanbag-toss games in the summer, scarecrow planters in the fall, and holiday countdown calendars in the winter. These crafts are often made out of wood and sturdier than the average paper or cardboard craft, so they have some shelf life.
The Apple Store is all about the experience, and kids can have many different experiences at Apple Camps in stores all over the country. These are more like drop-in classes than actual camps, but they help kids learn coding, art, music, video skills, and more, mostly in the context of Apple products. Free camps and classes take place almost every day, so it shouldn't be hard to find one to match your child's interests.
Looking for something just a little bit different from your local library storytime? Check out Barnes & Noble for readings of the latest kids' books as well as childhood favorites. Many locations set aside a half hour each week for storytime and periodically invite authors with new children's books to come and read. Most storytimes also include a craft or coloring sheet. Warning: My kids always find a book they want to buy, so these storytimes aren't exactly free for us.
RELATED: Crafts for Kids: 100 Awesome Art Projects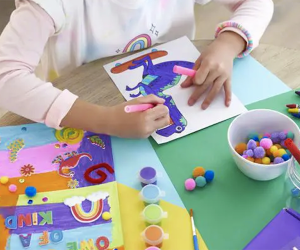 Michaels offers a variety of kids' art classes both online and in-store.
Michaels stores throughout the country offer free camps and classes in which crafting experts work with kids to create fun art projects. Sometimes, the free classes require specific kits that must be purchased in advance, but the kits can also be used across multiple days of classes in some cases. The projects primarily involve painting, textiles, cutting, and gluing, and are especially fun for the late preschool and early elementary set.
All American Girl stores host fun events under $15 that include cookie decorating and ice cream socials. But some locations also offer free crafts in parks near the store or free trick-or-treating for kids and their dolls on Halloween. These can be exciting events for doll-loving children, but be prepared for them to see something else they want for a few extra bucks!
Because Learning Express stores are franchises, it can be hard to find information about their events on the main website. So, check your location's social media pages to find events like craft-making, meeting favorite movie and book characters, and Pokemon card-trading events. There are lots of free, fun, and educational activities going on at these local toy stores.
RELATED: 100 Top Easy Recipes for Kids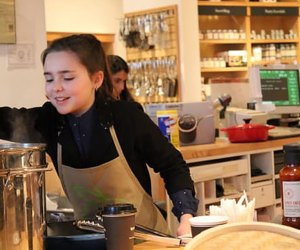 Learn kitchen skills to last a lifetime at Williams Sonoma's free demos and classes.
This luxury kitchen-goods chain offers cooking classes and demos that aren't usually geared towards children. However, older kids who love to cook—and their parents—can often learn a unique seasonal cooking technique each week at their local Williams Sonoma location. Summer months have themes like grilling or preparing fresh fruits and veggies, while winter classes teach skills such as holiday cookie-decorating and bread-making.
On the second or third Saturday of each month, kids can stop by Lowe's to make a toy or decoration, usually out of wood or another durable material. The crafts are typically seasonally themed and include fun projects like a tic-tac-toe grill game and a snowman picture frame. Register online in advance for the workshops, which teach tool and building skills that children can use later in life.
Want tips and tricks on how to camp, hike, or backpack? REI offers free classes on these topics in many locations. You can also hear stories from the trails or go on a hike or bike ride from some REI stores. Low-cost classes on first aid, bike safety and repairs, paddling, and navigation can also be useful and entertaining for outdoorsy older kids. Not on the free list but potentially worth your while: REI will teach your kids to ride a two-wheeler in 90 minutes for under $100.
RELATED: 64 Easy Science Experiments for Kids to Do at Home

Little ones can make the cutest crafts at Lakeshore Learning.
Meet some of your kids' favorite book characters like Pete the Cat, enjoy read-ins with popsicles or ice cream, or ask teachers questions at free events at your local Lakeshore Learning, an educational toy store. These events are not only fun, but can also help kids learn new academic skills.
The Promotions, Offers, and Events page on the LEGO website is mostly promotions and offers, but sometimes you'll find a free themed building event like Star Wars builds for May the 4th or special builds for World Play Day on or around August 10. Even if you can't find a specific event, LEGO stores can be fun for free play or to build your own mini figures.
All photos courtesy of the stores
t Click Here to Sign Up!