Best Debit Cards for Kids: Greenlight Debit Card, Chase Debit Card, and More Great Options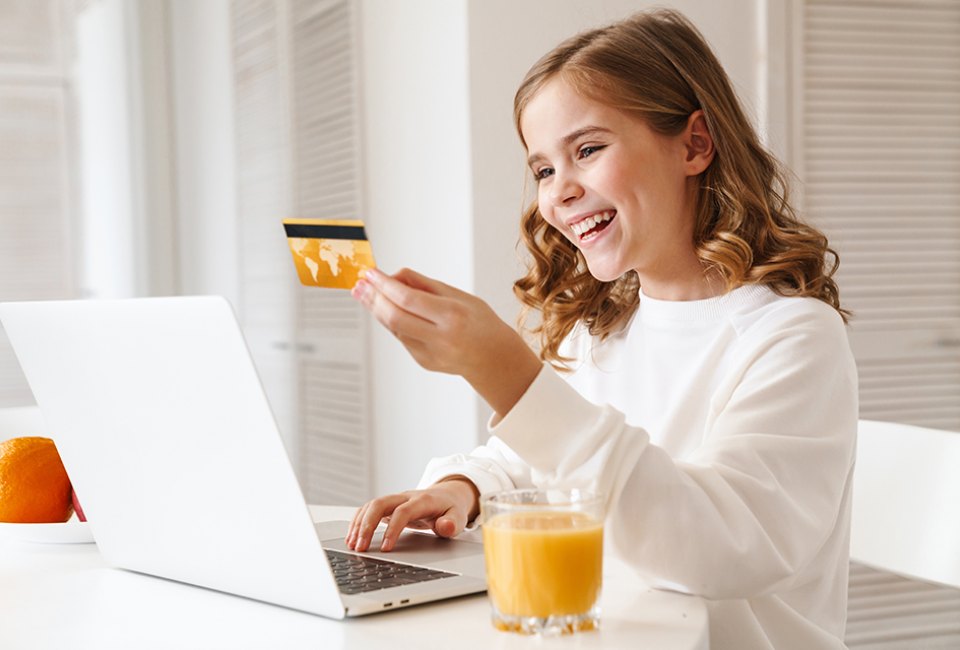 3/22/22
- By
Ally Noel
Greenlight cards are the buzz these days in parenting circles, and once you know a little bit about these debit cards for kids, it's easy to see why. Like most parents, I never have cash on me and am constantly handing my daughter little slips of paper as IOUs. As families figure out how to navigate an increasingly cashless world, it is still important to teach our children a sense of financial responsibility. There are several options out there that provide a safe banking experience for kids, including Greenlight debit card for kids and Chase debit card for kids; all of them offer a variety of family-friendly safety features like real-time spending alerts and financially-incentivized chore charts.
Read on to determine which debit card for kids is the right one for your family.
While we're talking about instilling a sense of responsibility, you may also be interested in our Age Appropriate Chore Charts for Kids.
Greenlight Debit Card for Kids
The Greenlight card (and app) has a ton of features that are appealing for families with kids of all ages. As soon as you feel like your child is ready for a little financial responsibility, you can go ahead and sign up for a Greenlight debit card—there is no minimum age requirement for this card. Parents appreciate the real-time transaction notifications, tons of safety features like face or fingerprint recognition, and blocking "unsafe" spending categories. Meanwhile, kids love the sense of financial freedom. Greenlight is accepted almost everywhere that Mastercard is. What I loved the most is the "chores" feature that allows parents to avoid the ATM on allowance day. There is a $4.99 fee associated with becoming a Greenlight family.
Chase First Banking: The Chase Debit Card for Kids
Chase First Banking teaches kids and teens good money habits through a parent-managed bank account. This safe and age-appropriate card is available for kids aged 6-17. Parents can manage a list of stores and online shops where their child can spend their money. As the parent, you are allowed to set the limits on when and where your kid can spend their dough. Kids are also given the power to request money, but the adult cardholder can approve or decline these requests on a case-by-case basis. Parents can also assign daily, weekly, or monthly chores to their kids and pay them when they have completed the tasks. There are no fees for this service; however, adults will need a Chase account to set up a Chase First Banking account.
RELATED: Homeschooling Hacks: How to Turn Chores into Lesson Plans

Parents can create chore charts, track purchases, and more with these debit cards for kids and prepaid cards.
FamZoo Prepaid Card
FamZoo is a prepaid card that kids of any age can use. Unlike some of the other options out there, FamZoo is not dependent on an app to use it. Different financial features are available depending on the child's age bracket (young child, teen child, adult child, or adult parent). For young children (12 or younger) the parent is the legal cardholder and can track all the purchases that kids make. FamZoo prides itself on its motto, "More than money. Financial education." which is apparent through its vast array of educational features. With around 30 options such as Direct Deposit for Teens, instant Card-to-Card Transfers, and Missed Payment Tracking, it's easy to see why this card is so popular. The Chore Review option lets parents create an online chore chart AND a chore fail chart to encourage children to participate around the house. There are monthly fees associated with FamZoo.
GoHenry Debit Card for Kids
GoHenry is a pre-paid debit card that provides app experiences that grow right along with your kids. GoHenry accounts can be set up for kids aged 6-18 years old and provide a ton of family-friendly features like an easy-to-use app, real-time spending notifications, and an automated weekly allowance amount. What sets GoHenry aside is its Money Missions, a gamified financial literacy course that provides videos and quizzes where kids can earn points while they gain lifelong money skills. There is a $3.99 monthly fee per child to sign up for GoHenry.
BusyKid Visa
BusyKid Visa is a debit card designed for kids 5 and up. Through the app, kids are encouraged to earn, save, spend, and donate their money. With a quickly growing list of local and national charities, parents are given the option to add to their child's charitable giving. In addition to standard family-friendly features like scheduled allowance pay and activity monitoring, the BusyKid Visa also offers something called the BusyPay feature. This creates a shareable Venmo-like QR code that is perfect for a variety of uses like holiday gift-giving, generous grandparents, babysitting, or an entrepreneurial tween.
Click Here to Sign Up!
i