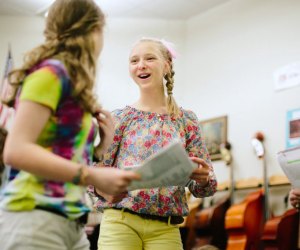 Spring Break Camps and Activities for DC Kids
DC's spring break happens in mid-April again this year (March 29-April 2 for Virginia and Maryland), and local families can bank on a week that should feel like spring. Take advantage of the warm weather and lengthening days with a visit to a family-friendly camping spot in the area. As the city continues its slow but steady reopening, there are also museums to explore, parks to play in, and bucket list items to check off. And don't forget our constantly expanding local events calendar!
Parents who don't have the week off might be looking for spring break camps. Read on for our top camp picks in Washington DC, Northern Virginia and Maryland that are sure to engage little humans.