Sign up for our free newsletters.
Valentine's Day Kids Craft: Conversation Heart Magnets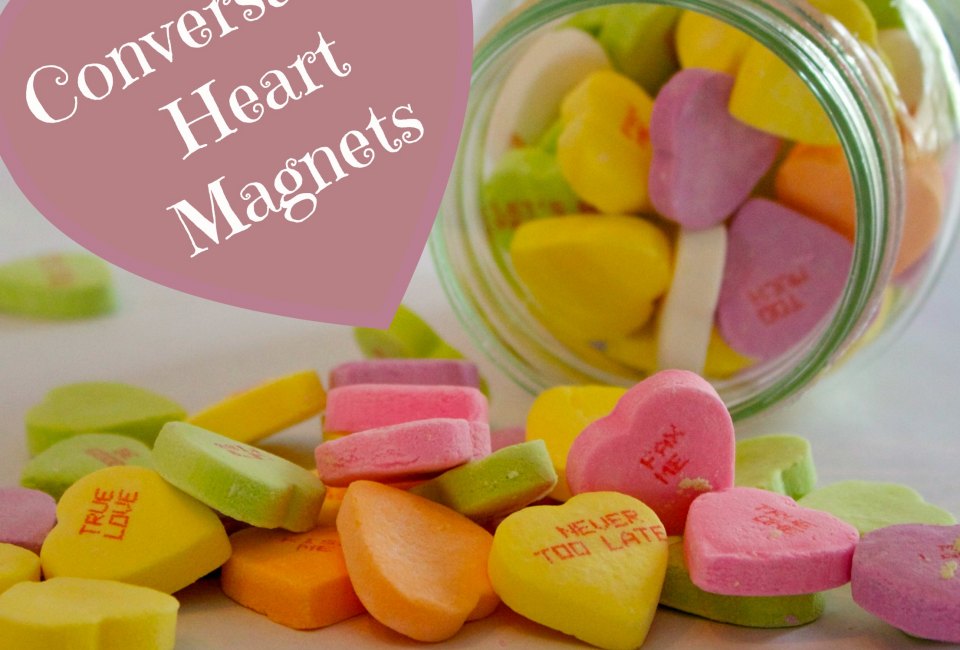 2/12/15
- By
Ally Noel
Conversation heart magnets are a fun gift for Valentine's Day and couldn't be easier to make. Find the perfect message to share with friends and loved ones; they'll love 'em. You can also use these to decorate a school locker or bulletin board, or stick them on a home made card. Make these adorable Valentines in just three easy steps.
Materials:
Magnets
Craft Glue
Conversation Hearts

1) Select a conversation heart.
2) Squeeze a pea sized amount of glue on the back.
3) Adhere the magnet to the glue and let dry.
Do be careful to keep these out of reach of little ones who might think the finished magnets are still for eating; swallowing magnets can be dangerous for kids.
Show us what you make. Share it on Facebook, Twitter or Instagram and tag @mommypoppins so we can see your creations, too!
Kids' work is to play. WeeWork is a Mommy Poppins series offering an easy daily activity for grown-ups and children to do together, making kids' work an important part of your day. We aim to inspire together time, creativity and fun using only your imagination and things around the house. You can see all our WeeWork activity posts here.
Sign up to get WeeWork activities delivered to your inbox.