Throw a Great Summer Birthday Party for your CT Kid (Fairfield County)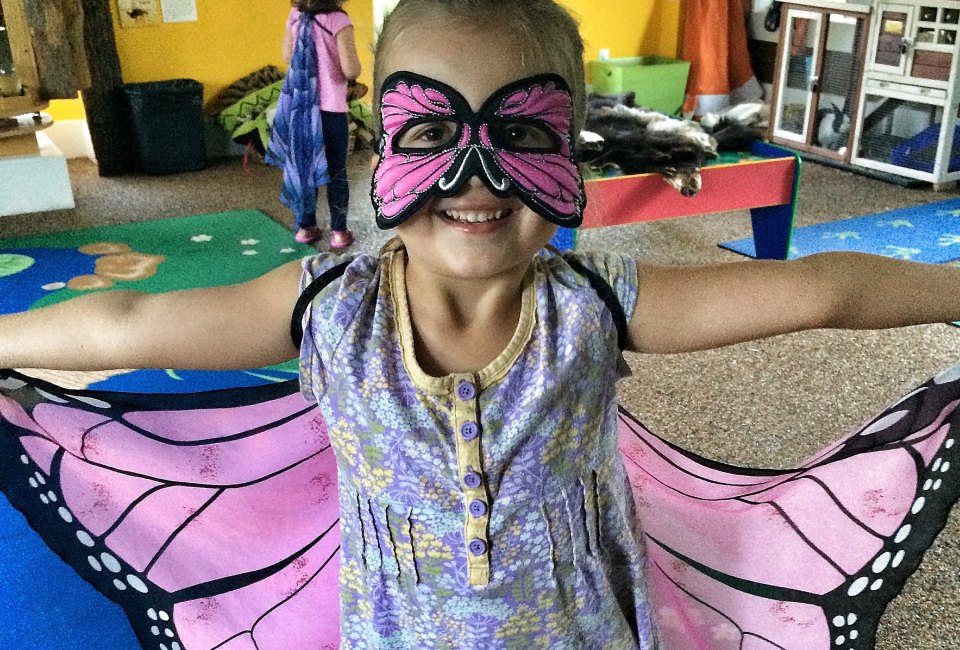 6/29/12
- By
Brandee Gilmore
Take it from a summer birthday kid -- just because the weather and water's fine, doesn't mean your birthday will be unforgettable. It can actually seem like you're getting the shaft with friends away on vacation, off at camp, or spending the summer at dad's house. No cupcakes at school, no teacher putting a paper crown on your head announcing exactly where the center of attention is. Parents of summer babies have a tougher job than it seems when it comes to party planning! Here are some fun ideas in Fairfield County. For more party ideas check out our Party Guide!
Getting outside is the obvious choice, so all of our suggestions are either outdoors or amenable to that. They generally go in order of age, starting with party ideas for preschoolers.
See, pet and feed the buffalo, llamas, deer, and birds at Silverman's Farm in Easton. Their tent provides space for up to 40 guests and they provide the grain for the animals. You supply everything else. They will not publicize prices, so you'll have to call for information.
Morph your backyard into a bounce house nirvana with Super Fun Inflatables. They deliver Cinderella, Buzz, Pooh, Spidey bouncers or dry and wet water slides for as long as you need them. Oh, and if you need a dunk tank, cotton candy machine, gladiator joust, or something called a Boom Blaster they've got those, too. The options are kind of endless ... plus they offer full refunds on rain-outs! Inflatables start around $150 for 5 hours.
Several nature centers in the area offer naturalist-led critter encounters and hikes, or room rentals with access to the grounds. The Audubon Greenwich, CT Audubon Center at Fairfield, and the Darien Nature Center work with members and non-members alike. Earthplace only accepts members, but it's worth joining if you live nearby. $185 and up.
If you'd prefer the critters come to you, The Maritime Aquarium in Norwalk, Animal Embassy in Stamford, and the Darien Nature Center are at your service. Everybody who wants to touch an animal can, and even those who prefer to keep their distance will learn something from the unique experience. $180 and up.
Aside from its star residents, Beardsley Zoo boasts carousel rides for your 30 guests (15 children/15 adults). You can also order a close encounter with a zoo animal for an extra charge. Pizzas, invites, paper goods and party coordinator are included ... just bring the cake. $275 and up.
Dial up a memorable magic act that centers on your birthday girl or boy with Domino the Great. Domino was good enough to be tapped for the 2008 White House Easter Egg Roll -- not too shabby! You can invite an unlimited number of kids to your backyard show -- Domino says the more the merrier! Recommended only for 5-10 year olds. $300 and up.
The Sports Center of Connecticut in Shelton has both mini-golf and batting cages to build a party around. Packages include a coordinator, invites, pizza, paper goods ... and obviously, the sport of your choice. You provide the cake. Mini-golf is $169 for the first eight kids; baseball $199. (There are also several indoor options in case Mother Nature isn't cooperating on game day).
The option that never gets old: a pool party! Ice cream cake. Pool noodles. Done deal ... if you have access to a pool. If not, how about springing for a tent and hosting a sleepover under the stars? S'mores, ghost stories, sleeping bags and flashlights ... it's the stuff childhood is made of!
Take 'em out to the Bluefish ballgame for a fun-filled afternoon. Your party of 10 receives tickets, Kids Cove vouchers and a meal, plus the birthday girl or boy will hear the stadium sing Happy Birthday, receive an autographed baseball and rub elbows with B.B. $300 and up.
Finally, the newest attraction around is the The Adventure Park at the Discovery Museum. It features an 'aerial forest' for the birthday monkey in your life, plus seven friends. Rope, wood, cable and ziplines form eight aerial trails, ranging in difficulty. Beginners are welcome, and there's a full orientation before you start your adventure in the trees. Visitors must be at least 7 years old. Group rates require advance reservations. $290 and up.
Happy Birthday, summer babies!
Photos courtesy of Ally Noel.
Sign up for the Mommy Poppins Newsletter today!
i