SPONSORED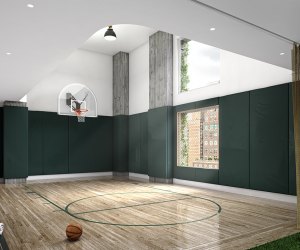 Top Family-Friendly Spots on NYC's Upper East Side
Featuring New York's most iconic park, world-renowned museums, some of the city's most unique play spots, and eateries for all, the Upper East Side has easily earned its spot as a family favorite. Watch Avery, a Kids Access Press student reporter, take us on an action-packed video tour of the fun-filled neighborhood. Then read on below for more details about some of the area's best spots for kids.
Thanks to our sponsor 180 E 88th St for making this video possible. 180 E 88th is a luxury building in the heart of everything that makes NYC's Upper East Side a perfect fit for families. Take a peek at the stunning full- and half-floor residences, complete with 14'+ ceilings and sweeping views of Central Park, plus the 8 floors of amenities, including a wine room, game room, indoor basketball court and soccer pitch, and a playroom conceptualized by the Children's Museum of the Arts.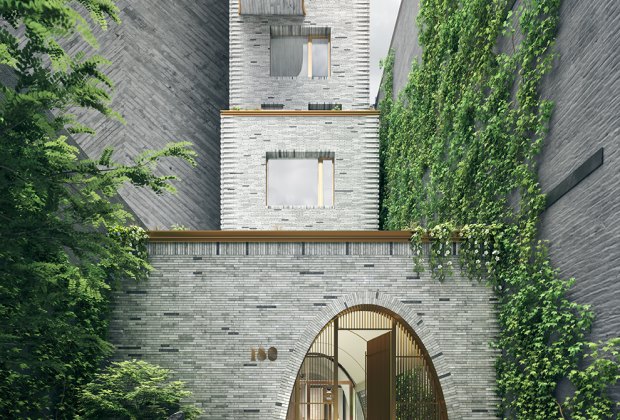 180 E 88th St features 48 luxury condominiums with a gated garden entry.
Top UES Family-Friendly Attractions
From 21 kid-approved playgrounds and the classic Central Park carousel, to the Tisch Children's Zoo and the Marionette Theater, to fun family programs and loads of free events, this 840 acre oasis is tough to top. Seasonal favorites like Wollman Rink and the Lasker Pool give locals and visitors something to look forward to year round.
Museum Mile
Nine world-class museums including the Metropolitan Museum of Art, the Guggenheim, El Museo del Barrio, and The Jewish Museum make this 23-block stretch of Fifth Avenue one of the most concentrated displays of culture across the globe. Kids programming, pay-what-you-wish admission, and family-friendly exhibits keep kiddos and grownups coming back for more.
This world-class community and cultural center has been serving the Upper East Side—and beyond—for over 140 years! There are loads of programs for kids and families, including summer camps, after-school options, music and dance classes, sports and gymnastics, nursery school, and even a parenting center to help support moms and dads.
Top UES Play Spots
Where else will you find a princess-themed play space that hosts structured playtime, mini camps, and one-of-a-kind birthday parties? Imaginative kids ages 3 to 6 can play dress-up with beautiful gowns and tiaras, participate in themed crafts, listen to fantastical stories, and take part in seasonal tea parties.
Featuring three permanent pits, high ceilings, loads of light, and a sound system that keeps the party going, the Gaga Center is Manhattan's only designated spot to play the much-loved sport. After school classes are open to children ages 3 to fifth grade, kids can drop in for scheduled open gaga sessions, and private pits are available for groups and celebrations.
This Upper East Side staple has been catering to craft-lovers since 1994. Creatives can stop by the beautiful art studio for walk-in painting, participate in an after-school class, sign up for a themed workshop, or book a private session. There's also a retail toyshop featuring tried-and-true classics alongside some of the newest playthings on the market.
Home to New York City's only indoor petting zoo, The Art Farm is a totally unique nature-focused educational center offering art, music, and cooking-themed classes, playtime, drop-ins, birthday parties, and camps for the whole family. A play-based preschool program is also available, featuring daily live animal science lessons and other hands-on activities.
It's all about fun and fitness at Jodi's Gym, where kiddos can participate in gymnastics classes starting at just 9 months old, take on ninja challenges, and sign up for summer and school break camps. The gym is safe, clean, and inviting, and the non-competitive program helps children build meaningful skills and confidence.
Top Upper East Side Eats for Families
Founded in 1925, Lexington Candy Shop has been serving classic American fare to locals and tourists alike for more than 90 years. The luncheonette and soda fountain, which appears mostly untouched since it first opened, is a total blast from the past. The owner still happily turns around malted milkshakes and breakfast all day.
This whimsical tea house is an uptown fan-favorite. The fun and unfussy restaurant serves up scones, tea sandwiches, and literally hundreds of teas, plus a "Menu for the Small" to satisfy the youngest clientele. Alice's Tea Cup Chapter II also has plenty of space for private events, and features a tea-infused cocktail list adults can appreciate.
In-the-know locals flock to the unassuming Corner Cafe & Bakery for breakfast staples like eggs and waffles, fresh baked bagels and pastries, healthy options like grain bowls and specialty salads, and a kids menu complete with the classics. Packaged sandwiches, soups, and salads are also available for those grabbing a bite on-the-go.
Home to the world-famous six-ounce chocolate chip walnut cookie, this beloved Upper West Side staple has now made another home for itself on the UES. The giant cookies will satisfy any sweet tooth, and the breads and baked goods will keep kids and adults coming back for more.
To find out more about 180 E 88th St visit the website, or contact an agent at info@180E88.com or 212-288-0188.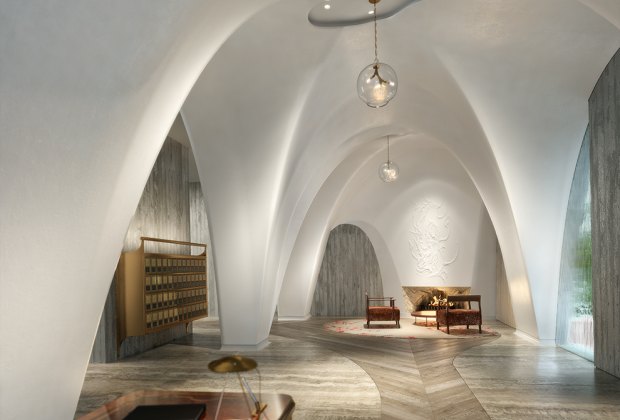 All photos courtesy of 180 E 88th St
180 E 88th St
180 E 88th Street
New York, NY 10128