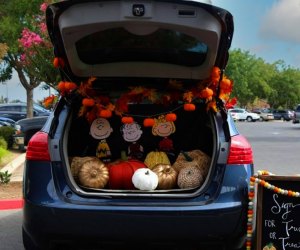 Best Trunk or Treats in Houston
Trick or treating may be a hallmark of Halloween, but walking house to house can be a little daunting for young witches and goblins. If you find yourself looking for an alternative, we recommend attending a local Trunk or Treat. Trunk or Treats in Houston are great options because they offer safe environments where your kids can still get their candy fix without having to lap the neighborhood. Plus, Houston trunk or treats take place not only on Halloween night, but the entire weekend, and even the weekend before!
For those who are scratching their heads at the word "trunk," these events usually feature area organizations and groups that decorate the trunk of a car (typically in elaborate and fun displays) and fill it with candy. Read on to find a Halloween Trunk or Treat in Houston close to you.
OUR LATEST VIDEOS