Family-Friendly Crown Heights Restaurants: Where to Eat with Kids in Brooklyn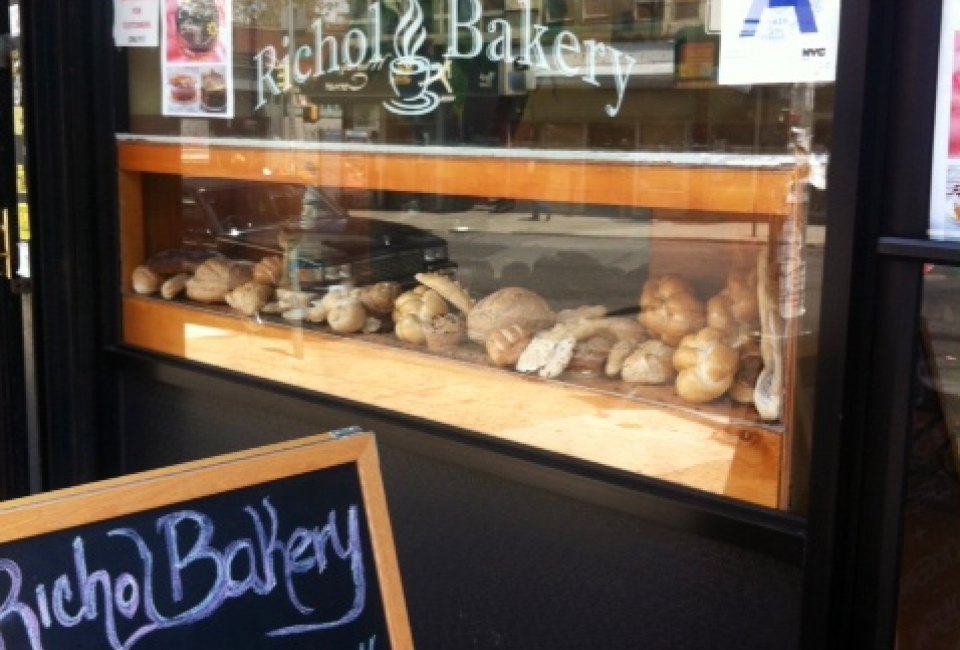 5/19/13
- By
Lisa B
We finish up our month-long focus on Crown Heights, Brooklyn with a roundup of our favorite family-friendly restaurants in the area. These eateries really reflect the diversity of the neighborhood. You'll find delicious kosher spots serving up New York-style pastrami on rye alongside authentic Mexican joints, Indian delicacies like samosas dished out next to Caribbean staples such as roti and jerk chicken.

Although most of these small, family-run restaurants don't have kids' menus, they all offer lots of options for picky little eaters and price-conscious parents. So after a trip to one of the neighborhood's great cultural attractions like the Brooklyn Children's Museum, the Brooklyn Botanic Garden or the Jewish Children's Museum, grab a family meal at once of these kid-friendly Crown Heights restaurants.
Tom's
782 Washington Avenue between Sterling Lincoln Places
Opened in 1936, this is the go-to place for traditional, diner-style breakfasts, which are served all day. Not in the mood for eggs or pancakes? The menu includes burgers, salads, pasta and crab cakes, too. Of course the highlight for kids may be the old-fashioned beverages, like egg creams, cherry lime rickeys and milk shakes. Fast service and cheap prices keep families coming back. If you go on a weekend, arrive early! There's typically a long wait for brunch. And take note: Dinner is not served. Tom's closes by 4pm.

Gloria's Caribbean Cuisine
764 Nostrand Avenue between Sterling St. Johns Places
Trinidadian food at its finest. Try popular street snacks like doubles (a flat fried bread sandwich filled with curried chick peas and topped with chutneys) or polouri (a split-pea meal fritter dipped in a sweet tamarind sauce), which are both great vegetarian options, or the less exotic macaroni pie. There are also hearty options like generous portions of fresh roti, spicy jerk chicken or flavorful oxtails. Wash it all down with traditional Caribbean sorrel to complete your tropical experience.

David's Brisket House
533 Nostrand Avenue between Herkimer Place and Fulton Street
Deli sandwiches are a New York City tradition and David's Brisket House gets it right for meat lovers. The brisket is juicy, generously portioned and very well flavored. And who doesn't love a good bowl of gravy? Other great offerings include the pastrami, salads and corn beef. Of course you can always go for a good old burger and fries—my three-year-old was very pleased his. Note: It's a busy place so it's not the spot for a quiet and leisurely meal.

Richol Cafe
563 Nostrand Avenue between Herkimer Place and Atlantic Avenue
Sometimes a great cappuccino and croissant are all you need after a busy morning. Richol Cafe makes both with such incredible skill you won't be surprised when you find out that the pastry chef trained in Paris. I would honestly eat here every morning if I could somehow stay fit while stuffing melt-in-my-mouth almond croissants down my throat! There are a nice variety of freshly baked danish, quiche and assorted pastries every day to indulge in. If you know French, use it! The workers are friendly but are more comfortable in their mother tongue.

Juice Hugger Cafe
85 Rogers Avenue between St. Marks Avenue and Prospect Place
It's always great to have healthy, vegan options and Juice Hugger Cafe fits the bill in Crown Heights. Even non-vegans like me enjoy the healthy selection of wraps, soups and salads. The spot has great fruit, veggie and cashew milk juices and I love that you can choose your juice cleanse there or in advance online. The cookies, muffins, chips and pies should please even picky eaters and are good for kids with food allergies like mine.

Gombo's Heimishe Bakery
328 Kingston Avenue between Union and President Streets
If it's kosher you want then this is definitely your place. Gombo's Heimishe serves up challah, babka, rugelach and other authentic Jewish breads and pastries. Warning: The wide array of baked goodies means you'll want to get in and out quickly before the kids start begging for treats.

Taqueria De Los Muertos
663 Washington Avenue between Prospect Place and St. Marks Avenue
Tacos are everywhere nowadays and rightfully so. My kids love them and so do I. The fish tacos are excellent here as are the nachos and guacamole. And the prices are as pleasing as the food. With margaritas for the mommies, and quesadillas and tacos for the children, this is a perfect family restaurant.

Bombay Masala
678 Franklin Avenue between Prospect Place and St Marks Avenue
Come for the non-greasy samosas and fluffy naan and stay for the great service. Friendly staff really matters when dining out with kids and this place goes above and beyond, and even offers complimentary rice pudding for dessert. The chicken tikka masala is my favorite. I always leave with a full belly and a smile.

Kimchi Grill
766 Washington Avenue between Sterling and Park Places
Mexican and Korean fusion? I'm in! Kimchi Grill is good for adventurous families and even has a kid's menu. The regular menu boasts a variety of appealing choices so it may be hard to choose but that's the best problem to have at a restaurant in my eyes. My girls enjoyed their rice bowls, and I loved the spicy seared pork and the crispy fish. Can't make it out to Crown Heights? The restaurant also runs the popular Kimchi Tacos food truck.

Read all of our posts about exploring Crown Heights, Brooklyn with kids.