Online Robotics Camp
Young Gates - Kids Online Personalized Classes

Artificial Intelligence with Scratch Online Camp
Young Gates - Kids Online Personalized Classes

Spark Math: Free Trial Class
Virtual
Sign up for our free newsletters.
Dinosaur Fossil Cookies Recipe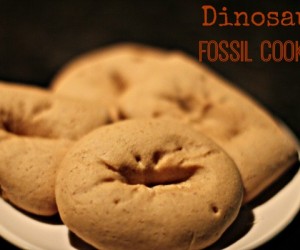 4/3/14
- By
Anna Fader
This cookie decorating is so clever and simple you'll slap your forehead that you didn't think of it earlier. I certainly did. By pressing toys into sugar cookie dough, you can turn ordinary cookies into archeological finds. You can even use pre-made dough a truly no-fuss treat. What types of fossil cookies will you make?
1. Roll out your favorite sugar cookie dough or packaged sugar cookie dough. We used peanut butter roll-out dough, which isn't quite as good because it puffs up and loses some of the definition of the prints as you can see from our photos.
2. Cut out cookie circles and press toys into the cookies. Insects, dinosaurs and dinosaur footprints all look great.
3. Bake per recipe directions.