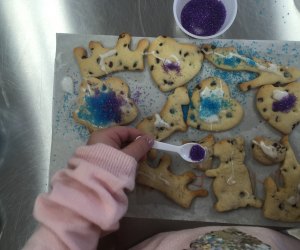 Bake-Your-Own Workshops, Classes, and Camps in CT
I have a four year and she loves cookies. Sugar, chocolate chip, oatmeal raisin: she doesn't discriminate. She loves them all. So naturally, she absolutely loves visiting a bake-your-own workshop like The Cookie Workshop in Trumbull. We've rounded up a list of sweet spots to bake with your kiddos across the state that they will absolutely love. And you'll absolutely love not having to clean up one single sprinkle. It's a win-win.
The Cookie Workshop - Trumbull
Offering a hands-on baking experience for children in a completely nut-free environment, the workshop's drop-by space is open for those who want to drop in from Wednesday through Saturday from 11am-3pm on a first-come first-serve basis. With the choice of vanilla, chocolate, strawberry or chocolate chip dough, your kiddos can decorate their cookies with icing and sprinkles in every color in the rainbow. With each ball of dough, you can choose one color icing and two colors of sprinkles. Still, perhaps the toughest choice is deciding which cookie cutter to use, as there are hundreds. The Cookie Workshop also offers gluten-free, egg-free, and dairy-free cookie-making experiences (but call ahead so they can make sure the dough is ready for you.) Cloth or paper aprons and hats are available at an additional cost to enhance the cookie-making experience for your budding bakers.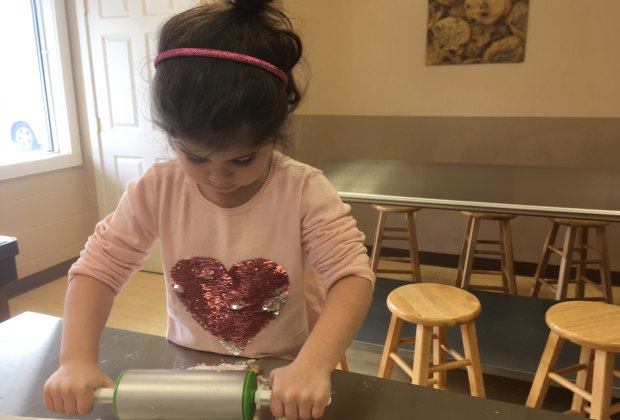 Sur La Table - Canton
During the summer months, Sur La Table offers a summer series for kids ages 8-12 with varying themed weeks. Covering all the essentials from reading recipes to measuring and mixing ingredients, Sur La Table offers a two-day Bakeshop Fundamentals course.
Aux Delices Foods - Stamford
On Sunday afternoons, Aux Delices offers hands-on cooking classes for kids, with a heavy emphasis on baking. Recipes range from chocolate birds nests to breakfast cookies to cake creations complete with lessons in fondant.
Hunt Hill Farm - New Milford
While Hunt Hill Farm has ongoing cooking programs throughout the year for kids and teens, they offer a five-day series in July specifically focusing on baking. In the five-day hands-on workshop, kids will learn the fundamentals of baking and the importance of using healthy, but sweet, ingredients. The class will be chock full of healthy sweets, teamwork, and creativity.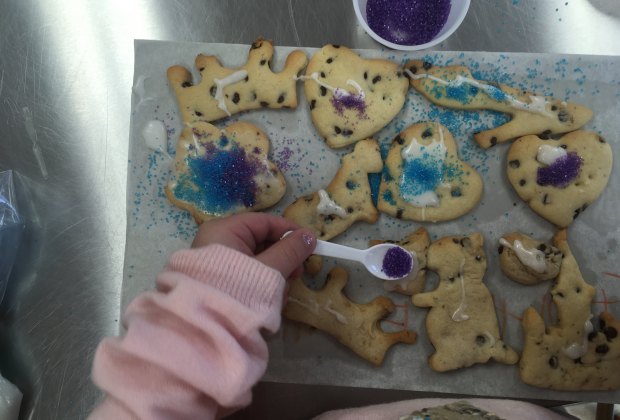 The Painted Cookie - Wilton
This Wilton cookie shop offers cookie icing parties and classes for kids ages 9 through 15. The facility is nut-free.
Stew Leonard's - Newington
​With classes designed specifically for toddlers, Stew Leonard's hosts ongoing drop-in programs each month at its Newington location. Each child will have the chance to prepare treats, like lemon flower tarts and sugar cookies or bunny and chick cupcakes, to take home. Stew Leonard's offers classes for ages 6-10 as well. Registration is limited and available online.
Photo courtesy of Little Green Tambourine
The Little Green Tambourine - Canton
Children of all ages (with a caregiver) are invited to explore their taste buds in a special cooking class dubbed "Messy Cooking" where they will get the chance to measure, mix and scoop their own ingredients into a delicious creation. Kids will get some unstructured playtime and the opportunity to decorate their own pastry box while they wait for their creations to bake.