Online Robotics Camp
Young Gates - Kids Online Personalized Classes

Artificial Intelligence with Scratch Online Camp
Young Gates - Kids Online Personalized Classes

Spark Math: Free Trial Class
Virtual
Sign up for our free newsletters.
Las Vegas Family Travel Guide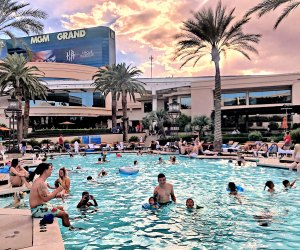 3/21/19
- By
Anna Fader
Las Vegas isn't just a playground for adults; there's plenty of fun activities for kids here, too! Our list of the 50 top things for families to do in Vegas will ensure a good vacation for all. There are even day trips to stunning parks and babysitting options for a night out. Read on for the best things to do in Las Vegas (and nearby) with kids and families.
Top Things to Do in Las Vegas with Kids