Léman Manhattan Launches a New "Grown-Up and Me" Toddler Program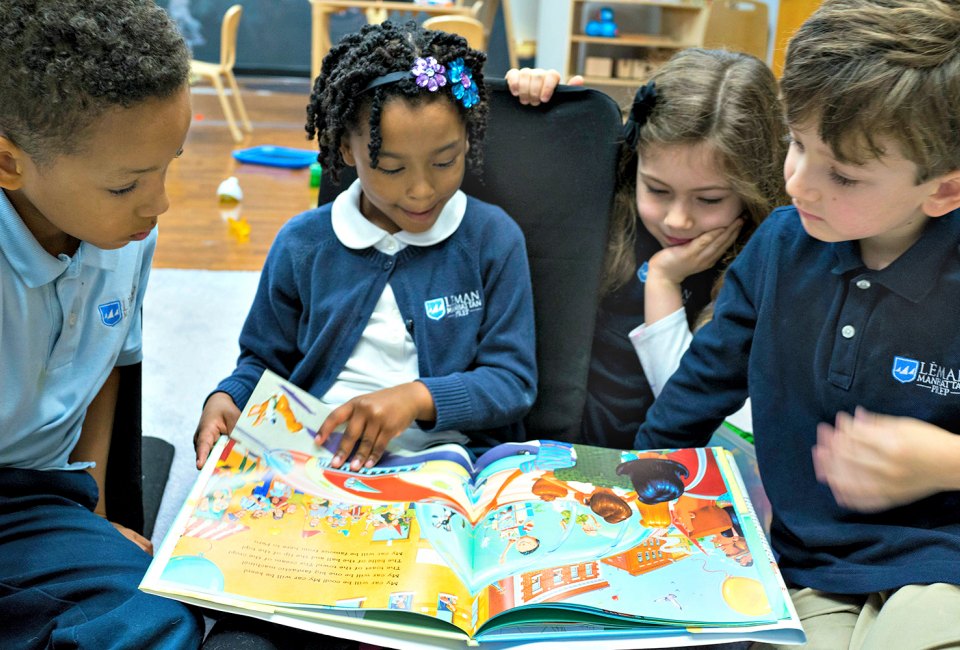 9/5/17
- By
Jessica Laird
Léman Manhattan Preparatory School has been serving preschoolers in downtown Manhattan for the past twelve years, but parents of even littler learners will be happy to hear there's a brand new toddler program in town. Developed by the school's experienced early childhood educators, Léman Explorers is a "grown-up and me" class that aims to give children ages 16 months to 3 years old the skills and confidence they need for preschool and beyond.
Alongside their moms, dads, and caregivers, kids in Léman Explorers participate in engaging activities—like guided play, art, music, movement, and storytime—that are specifically designed to foster social, emotional, cognitive, and physical development. Combined with a school-like routine, the program strives to help toddlers gain a sense of independence that will serve them in a full-time education program.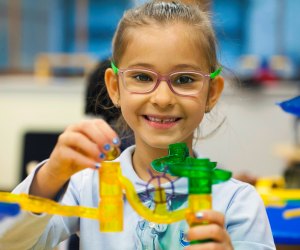 While Léman's lower and upper schools are known for their academically rigorous curriculums, the independent, private school is just as well recognized for the nurturing and collaborative learning environment that extends to the Early Childhood Learning Center. It's also influenced by its namesake and sister school, Collège du Léman, which is one of the world's most renowned Swiss boarding schools. Léman Manhattan prepares students for today's connected world with a globally-minded curriculum and a student body of almost 800 students representing more than 50 countries of origin, and teachers from around the world.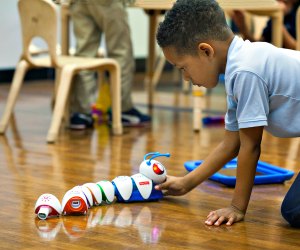 The fall semester of Léman Explorers kicks off this September, with classes for toddlers ages 16 to 24 months old meeting twice a week for an hour and a half, and classes for ages 2 to 3 years meeting twice a week for two hours. The program is held at one of the school's two state-of-the-art campuses in the Financial District, complete with a newly renovated Early Childhood Center designed specifically for the youngest of learners.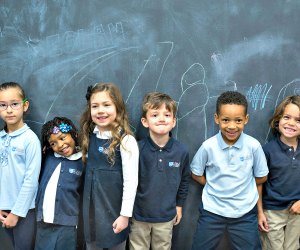 Registration is now open, and limited placements are available for the fall semester. If you'd like to learn more about Léman Explorers, visit www.lemanmanhattan.org/lemanexplorers or you can email admissions@lemanmanhattan.org.
Places featured in this article:

Sign up for our free
newsletters.
Mommy Poppins is a family activity website that helps people find things to do with kids.
©
2023
MommyPoppins. All Rights Reserved.
mp-prod4-v4.32.99
Click Here to Sign Up!
i