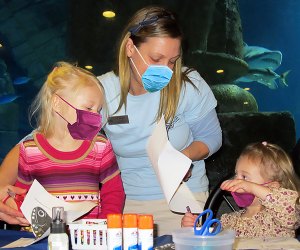 Support for Hybrid Learners and Homeschool Pods on Long Island in Fall 2020
School is upon us, but the 2020-21 school year is anything but ordinary. Whether your district is doing remote learning, a hybrid model, or you've created a homeschooling pod, it's likely you're going to need a little more support than normal.
Luckily, community organizations, small businesses, and local entrepreneurs are here to help, filling the void left by extraordinarily challenging school schedules. We've rounded up a handful of spots offering support for hybrid and remote learners, plus organizations willing to provide a little programming for your pod.
Fear not, you don't have to go it alone...nor do your kids. For more support during Back-to-School season and beyond, be sure to bookmark our Classes Guide for Long Island Kids. For even more options, make sure to peruse the booths at our virtual Back-to-School Fair, where you'll find extracurricular options whether you're searching for virtual or in-person learning.